Electronics sector progresses with breakthroughs in materials science
Technical Insights Electronics and Semiconductors Industry Impact Research Service: Developments and Opportunities in Advanced Electronic Materials
Materials such as polymers, superconducting ceramics, and diamond films are likely to shape the electronics industry in the coming decade. Processing technologies for these improved materials will also gain importance.
"Advanced materials are synthesized at nano levels, creating the possibility of achieving several new structures and properties, which will enable an endless number of electronic applications," states Technical Insights Analyst Sathyaraj Radhakrishnan.
Nanostructures based on inorganic and organic semiconductors, coupled with complex materials such as polymers will form the building blocks for many future devices and systems.
"Researchers will need capital-intensive, large-scale instrumentation to characterize, synthesize, and process new materials from their smallest constituents and at all scales of assembly," says Radhakrishnan.
Electronics sector advances will depend on the ability to assess life cycle costs, which include materials costs, and overcome stringent management policies and limited investment funding.
Performance optimization, miniaturization, and integration of different classes of materials into multifunctional components are also becoming essential as advanced electronic materials are finding a prominent place in many applications.
Researchers are working on an array of new technologies including elaboration and characterization of very thin dielectrics for gate control, enabling reliance on fewer electron memories, lithographic techniques, and optical interconnects.
Many research frontiers such as synthesis of semi-conducting organic materials, optical conductivity of doped conjugated polymers, holographic data storage, plastic displays, and ferroelectric ceramics are also evolving.
"Multidisciplinary international collaboration is essential to make progress as challenges persist in the form of a choice of substrates, control of dopants, growth techniques to identify native defects, and quantum fluctuations," concludes Radhakrishnan.
New analysis by Technical Insights, a business unit of Frost & Sullivan (www.Technical-Insights.frost.com), Electronics and Semiconductors Industry Impact Research Service: Developments and Opportunities in Advanced Electronic Materials, highlights the remarkable advancements made in this unique and exciting area of research, which will have far-reaching industrial, economic, and societal impact. The analysis also provides valuable information on major market participants, key patents, and various obstacles to commercialization.
Technical Insights will hold a conference call at 1 p.m. (EDT)/ 10 a.m. (PDT) on July 15, 2003 to provide a summary and analysis of the latest developments in advanced electronic materials. Those interested in participating in the call are requested to send e-mail to Julia Paulson at jpaulson@frost.com with the following information for registration:
Full name, Company Name, Title, Contact Tel Number, Contact Fax Number, E-mail. Upon receipt of the above information, a confirmation/pass code for the live briefing will be e-mailed to you.
Frost & Sullivan is a global leader in strategic market consulting and training. Acquired by Frost & Sullivan, Technical Insights is an international technology analysis business that produces a variety of technical news alerts, newsletters, and reports. The ongoing analysis on advanced electronic technologies is covered in Microelectronics Alert, a Technical Insights subscription service. Executive summaries and interviews are available to the press.
Electronics and Semiconductors Industry Impact Research Service: Developments and Opportunities in Advanced Electronic Materials
Report D250
Contact:
USA:
Julia Paulson
P: 210-247-3870
F: 210-348-1003
E: jpaulson@frost.com
APAC:
Pramila Gurtoo
DID: 603-6204-5811
Gen: 603-6204-5800
Fax: 603-6201-7402
E: pgurtoo@frost.com
Media Contact
Julia Paulson
EurekAlert!
Alle Nachrichten aus der Kategorie: Materials Sciences
Materials management deals with the research, development, manufacturing and processing of raw and industrial materials. Key aspects here are biological and medical issues, which play an increasingly important role in this field.
innovations-report offers in-depth articles related to the development and application of materials and the structure and properties of new materials.
Zurück zur Startseite
Neueste Beiträge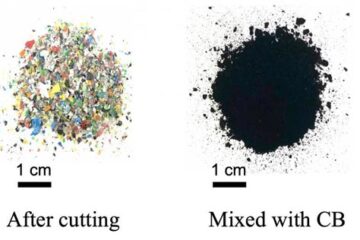 Flash graphene rocks strategy for plastic waste
Rice University lab detours potential environmental hazard into useful material. Plastic waste comes back in black as pristine graphene, thanks to ACDC. That's what Rice University scientists call the process…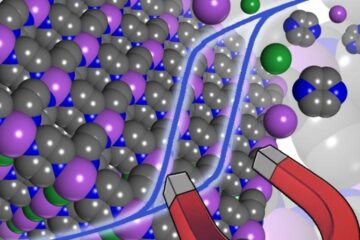 Towards next-generation molecule-based magnets
Magnets are to be found everywhere in our daily lives, whether in satellites, telephones or on fridge doors. However, they are made up of heavy inorganic materials whose component elements…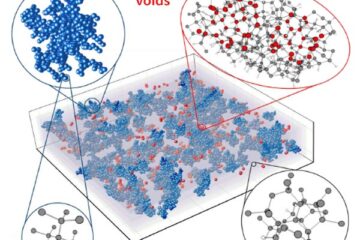 Order in the disorder …
… density fluctuations in amorphous silicon discovered Silicon does not have to be crystalline, but can also be produced as an amorphous thin film. In such amorphous films, the atomic…