Titanate thin films becoming a reality with crystal ion slicing
Technical insights' advanced coatings and surface technology alert
The recently developed method of crystal ion slicing (CIS) is rapidly gathering interest and attention as a novel way of successfully obtaining single-crystal thin films.
The excellent opto-electrical properties of barium titanate, BaTiO3, make this ferroelectric crystal eminently suitable for applications such as capacitors, pyroelectric detectors, and nonlinear optics. These films possess high dielectric constants and large pyroelectric and nonlinear coefficients.
However, many potential applications for barium titanate require a thin-film form rather than a bulk crystal. Despite substantial advances in deposition technologies for barium titanate thin films, researchers have faced continued difficulty in obtaining high-quality, single-crystal thin films, since they require lattice matching to the growth substrate. CIS looks set to offer researchers a solution to these problems.
"The CIS technique enables one to slice a 0.5 micrometers to 10 micrometers-thick layer of material from a bulk single-crystal wafer by implanting the wafer with high-energy ions and subsequent thermal treatment or wet etching of the buried sacrificial implant-damaged layer," says Technical Insight Industry Manager Girish Solanki.
Essentially, this technique uses ion implantation to modify the chemical and physical properties of materials and obtain mesoscopically thin, single-crystal films.
Post ion slicing, researchers used sophisticated analytical tools such as atomic force microscopy (AFM) to examine the samples' surface roughness and domain structure. They observed a change in the wafers' domain structure from single to multidomain as well as a periodic structure in the surface topography.
Using a near-field scanning microwave microscope (NSMM), researchers also noted that the barium titanate film retained the permittivity of the bulk crystal and exhibited low dielectric loss; they attributed the latter to stress induced by residual implanted ions and a thermal expansion mismatch between the substrate and the film.
Observing the large permittivity of the sliced barium titanate films, researchers concluded that it was possible to fabricate a small-sized, large-capacitance, integrated capacitor on CIS single-crystal films.
Commenting on the future of barium titanate, Solanki says, "As far as practical areas of application are concerned, the heterogeneous integration of the material makes it possible to realize multi-functional microwave and optical devices. Barium titanate is also a promising material for memory applications."
###
New analysis by Technical Insights, a business unit of Frost & Sullivan (http://www.Technical-Insights.frost.com), featured in the Advanced Coatings and Surface Technology, examines the potential of a new technology – crystal ion slicing – to produce single-crystal thin films and discusses critical research work being undertaken in this area.
Frost & Sullivan is a global leader in strategic growth consulting. Acquired by Frost & Sullivan, Technical Insights is an international technology analysis business that produces a variety of technical news alerts, newsletters, and reports. This ongoing growth opportunity analysis of advanced coatings and surface technology is covered in Advanced Coatings and Surface Technology Alert, a Technical Insights subscription service, and in Supertough Coatings, a Frost & Sullivan Technical Insights technology report. Technical Insights and Frost & Sullivan also offer custom growth consulting to a variety of national and international companies. Executive summaries and interviews are available to the press.
Advanced Coatings and Surface Technology Alert
Contact:
USA:
Julia Paulson
P: 210-247-3870
F: 210-348-1003
E: jpaulson@frost.com
APAC:
Pramila Gurtoo
DID : 603-6204-5811
Gen : 603-6204-5800
Fax : 603-6201-7402
E: pgurtoo@frost.com
Media Contact
Julia Paulson
EurekAlert!
Alle Nachrichten aus der Kategorie: Materials Sciences
Materials management deals with the research, development, manufacturing and processing of raw and industrial materials. Key aspects here are biological and medical issues, which play an increasingly important role in this field.
innovations-report offers in-depth articles related to the development and application of materials and the structure and properties of new materials.
Zurück zur Startseite
Neueste Beiträge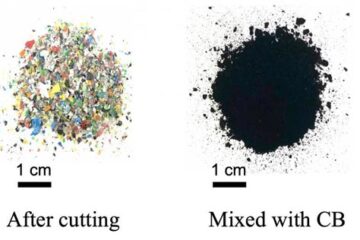 Flash graphene rocks strategy for plastic waste
Rice University lab detours potential environmental hazard into useful material. Plastic waste comes back in black as pristine graphene, thanks to ACDC. That's what Rice University scientists call the process…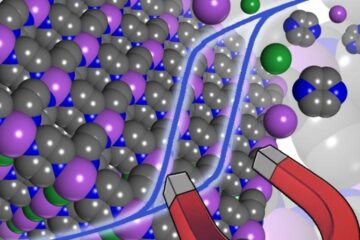 Towards next-generation molecule-based magnets
Magnets are to be found everywhere in our daily lives, whether in satellites, telephones or on fridge doors. However, they are made up of heavy inorganic materials whose component elements…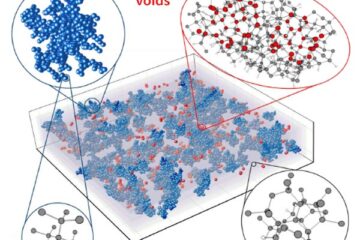 Order in the disorder …
… density fluctuations in amorphous silicon discovered Silicon does not have to be crystalline, but can also be produced as an amorphous thin film. In such amorphous films, the atomic…