Concrete less sensitive for cracks than previously thought
Reinforced high-strength concrete can crack due to stresses that develop during the hardening process. However, this has been found to be surprisingly less quick than previously thought. Due to Dutch research, extra steps during the hardening process can be omitted. This will result in cheaper concrete.
Maya Sule from Delft University of Technology tested specimens of high strength concrete (concrete with little water) in a temperature stress testing machine (TSTM). Such tests indicate the progression of the stress development in the concrete specimens. They also 'predict' the moment at which cracks will occur. Freshly poured concrete radiates heat during the hardening process and expands as a result of this. Upon cooling the concrete contracts again. If this so-called temperature contraction is prevented, for example due to the concrete being poured upon an existing foundation, cracks occur. As high strength concrete contains less water than normal concrete, the contraction is further increased due to the mix drying out on the inside.
The researchers assessed the nature of the crack formation by placing test specimens of non-reinforced high-strength concrete under tension. This led to a single through-crack. However, dependent on the reinforcement method used there were also some test specimens with shallow cracks which did not seriously weaken the test specimen. The non-reinforced test specimen with a single through-crack, completely cracked much more quickly than the reinforced test piece. In other words, reinforced high-strength concrete is less sensitive for cracks than non-reinforced high-strength concrete.
This means that fewer measures to prevent cracking need to be taken during the drying process. In practice this means that the concrete does not have to be cooled as much during the hardening process. Also less contraction joints (which absorb the expansion) need to be made. As well as saving costs this is also better for the environment.
For further information please contact Dr Maya Sule (Department of Materials Science and Technology, Delft University of Technology) tel. +31 (0)15 278 4324, fax +31 (0)15 278 5895, e-mail: m.sule@citg.tudelft.nl. The doctoral thesis was defended on 10 March 2003. Ms Sule's supervisor was Prof. K. van Breugel.
Alle Nachrichten aus der Kategorie: Materials Sciences
Materials management deals with the research, development, manufacturing and processing of raw and industrial materials. Key aspects here are biological and medical issues, which play an increasingly important role in this field.
innovations-report offers in-depth articles related to the development and application of materials and the structure and properties of new materials.
Zurück zur Startseite
Neueste Beiträge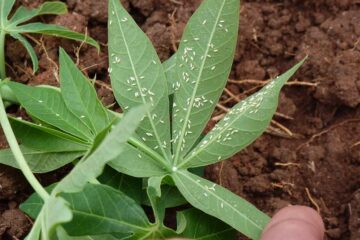 Surplus sugar helps whiteflies detoxify plant defenses
This pest insect uses sugar from its food to prevent the activation of the mustard oil bomb in cruciferous plants. Worldwide dreaded crop pest of hundreds of plant species Whiteflies…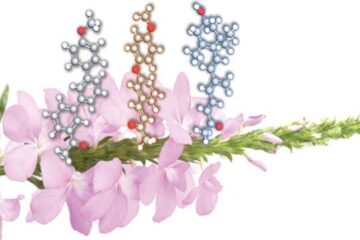 Copycat plant booster improves on nature
A molecule that can mimic the function of zaxinone, a natural growth-promoting plant metabolite, has been designed and fabricated by an international team led by KAUST and the University of…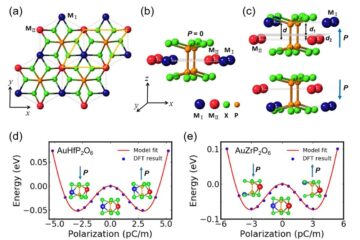 Discovery of large family of two-dimensional ferroelectric metals
It is usually believed that ferroelectricity can appear in insulating or semiconducting materials rather than in metals, because conducting electrons of metals always screen out the internal static electric field…