DuPont launches two new grades of Entira™ antistatic additives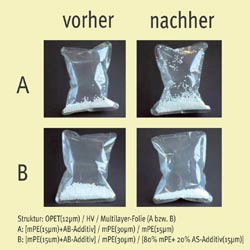 These new additives, which are ideal for use with polyolefins and other polymers, ensure permanent, anti-static dissipation and provide superb aesthetics, clarity, non-yellowing and dust free protection for a variety of demanding packaging needs, from cosmetics to industrial goods to sensitive electronics components.
Entira™ Antistat SD 100 and Entira™ Antistat 500 have a number of distinct advantages over diffusive antistatic agents. Unlike these solutions, which are often concentrated on the product surface and can wear off due to rubbing, water or age, the new Entira™ Antistat grades are integrated directly into the product, adding immediate and permanent anti-static action, and a smooth, transparent surface appearance that allows better adhesion and printability. They also prevent yellowing due to age, can be used in a discrete layer without migrating to other layers and help to minimize die build-up. Additionally, when used with polyolefins, Entira™ Antistat is currently the only permanent additive on the market to deliver both anti-static properties and transparency in the final product.
"The addition of Entira™ Antistat SD 100 and Entira™ Antistat 500 to our portfolio of Entira™ resin modifiers and additives provides our customers with a competitive advantage by effectively reducing and dispelling static, which can damage finished products or degrade their appearance," said Steven P. Wilkinson, global marketing manager, Industrial Goods, DuPont Packaging & Industrial Polymers. "We are very pleased to offer these new grades of antistatic agents that meet our customers' very diverse and stringent performance requirements and help maximize shelf appeal for end-users."
Entira™ Antistat SD 100 can be used in electronics packaging to reduce sparks that could damage equipment. It is also fully approved for use with food and can minimize dusting that can prevent a good product seal. Entira™ Antistat 500, which is currently available for sampling, can be used at higher processing temperature conditions.
For more information about these new product grades, please visit www.entira.dupont.com.
DuPont Packaging and Industrial Polymers is a world-class manufacturer of high-performance resins and films for a variety of packaging and industrial applications. Its best known ethylene copolymer products include Surlyn® resins for packaging and industrial applications, Bynel® coextrudable adhesives, Selar® PA amorphous polyamide barrier resins, Nucrel® acid copolymers, Elvax® EVA copolymers, Elvaloy®, Elvaloy AC®, Entira(TM) and Fusabond® modifiers, and Vamac® ethylene acrylic elastomers.
DuPont is a science-based products and services company. Founded in 1802, DuPont puts science to work by creating sustainable solutions essential to a better, safer, healthier life for people everywhere. Operating in more than 70 countries, DuPont offers a wide range of innovative products and services for markets including agriculture and food; building and construction; communications; and transportation.
The DuPont Oval Logo, DuPont™, The miracles of science™ and all product names denoted with ® are registered trademarks or trademarks of DuPont or its affiliates.
Media Contact
Horst Ulrich Reimer
Du Pont
All latest news from the category: Materials Sciences
Materials management deals with the research, development, manufacturing and processing of raw and industrial materials. Key aspects here are biological and medical issues, which play an increasingly important role in this field.
innovations-report offers in-depth articles related to the development and application of materials and the structure and properties of new materials.
Back to home
Newest articles
Duke-NUS and NHCS scientists first in the world to regenerate diseased kidney
Blocking an immune-regulating protein reverses the damage caused by acute and chronic kidney disease, a preclinical study suggests. In a world first, scientists at Duke-NUS Medical School, the National Heart…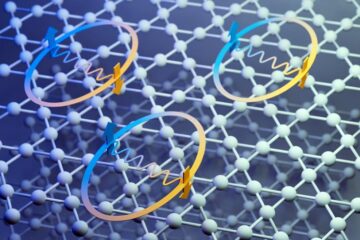 Unconventional superconductivity found in kagome metal
Physicists using advanced muon spin spectroscopy at Paul Scherrer Institute PSI make the missing link between their recent breakthrough in a kagome metal and unconventional superconductivity. The team uncovered an…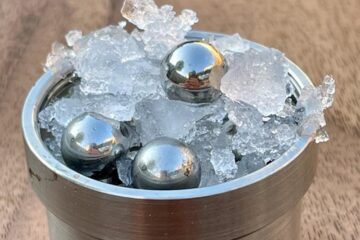 Discovery of new ice may change understanding of water
Researchers at UCL (University College London) have discovered a new type of ice that more closely resembles liquid water than any other known ices and that may rewrite our understanding…