Ski base plate of DuPont™ Hytrel® improves comfort and handling
The engineering polymer facilitates the particularly cost-efficient production of the thick-walled parts, and, due to its high impact strength, even at temperatures as low as -35 °C, provides a high degree of safety.
Creating the link between the boot of the skier and his ski, the base plate plays a major role in both comfort and handling. "The skis equipped with the new base plates made of Hytrel® are particularly smooth-running, " explains Harald Scheikl, assistant manager R&D Bindings at Atomic. "Thanks to the pronounced damping characteristics of the material, impacts are better absorbed than with conventional plates made from polyolefin-based polymers. Moreover, the high stiffness of this particular grade of Hytrel® provides the skier with precise directional control."
Prior to the product upgrade, the base plates were machined from semi-finished parts, which cost both money and time. "As part of this innovation, we wanted to introduce the more cost-efficient injection-moulding process, yet retain the dimensions of the original plates," continues Scheikl. "This required us to achieve wall-thicknesses of up to 7 millimetres and long flow distances of up to 300 millimetres. DuPont recommended the use of Hytrel® and provided support in both part design and optimisation of the injection-moulding process. As a result we can produce moulded parts with a very high degree of dimensional accuracy during very short cycles. In turn, this has led to a significant reduction of our production costs."
A further property of Hytrel® noted by Scheikl is its high dimensional stability over a broad temperature range. This facilitates the exact assembly of the binding parts and ensures that only low levels of internal strain occur within the base plate regardless of temperature change. In combination with the high flexural fatigue strength of Hytrel®, this facilitates long-term usage without damage to the base plate. Following Atomic's favourable experience with the material during both manufacture and deployment of the initial base plate, the company is developing further models made of Hytrel® for other forms of ski-sport applications.
Atomic Austria GmbH is a subsidiary of AMER Sports Corporation, of Helsinki, Finland. Amer, with 6 800 employees, is one of the world's leading sports-equipment companies, with its internationally recognised brands Atomic, Wilson, Suunto, Precor and (since May 2005) Salomon. Annual turnover is €1.7 billion. The Atomic brand produces equipment for nordic and alpine skiing and for snowboarding, Dynamic for alpine skiing, Volant for high-segment skiing and Oxygen for snowboarding. Atomic and Salomon together produced about 1.5 million skis for the 2005/2006 season, or about 30 % of the world market.
The DuPont Engineering Polymers business manufactures and sells Crastin® PBT and Rynite® PET thermoplastic polyester resins, Delrin® acetal resins, Hytrel® thermoplastic polyester elastomers, DuPont™ ETPV engineering thermoplastic vulcanizates, Minlon® mineral-reinforced nylon resins, Thermx® PCT polycyclohexylene dimethylterephthalate, Tynex® nylon filaments, Vespel® parts and shapes, Zenite® liquid crystal polymers, Zytel® nylon resins and Zytel® HTN high-performance nylons. These products serve global markets in the aerospace, appliance, automotive, consumer, electrical, electronic, health-care, industrial, sporting goods and many other diversified industries.
DuPont is a science company. Founded in 1802, DuPont puts science to work by creating sustainable solutions essential to a better, safer, healthier life for people everywhere. Operating in more than 70 countries, DuPont offers a wide range of innovative products and services for markets including agriculture, nutrition, electronics, communications, safety and protection, home and construction, transportation and apparel
The DuPont Oval Logo, DuPont™, The miracles of science™ and all product names denoted with ® are registered trademarks or trademarks of DuPont or its affiliates.
Media Contact
Horst Ulrich Reimer
Du Pont
All latest news from the category: Materials Sciences
Materials management deals with the research, development, manufacturing and processing of raw and industrial materials. Key aspects here are biological and medical issues, which play an increasingly important role in this field.
innovations-report offers in-depth articles related to the development and application of materials and the structure and properties of new materials.
Back to home
Newest articles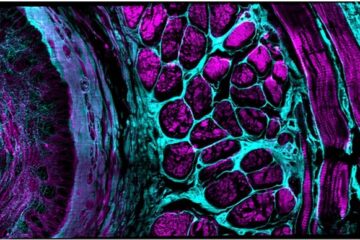 Enhancing the workhorse
Artificial intelligence, hardware innovations boost confocal microscope's performance. Since artificial intelligence pioneer Marvin Minsky patented the principle of confocal microscopy in 1957, it has become the workhorse standard in life…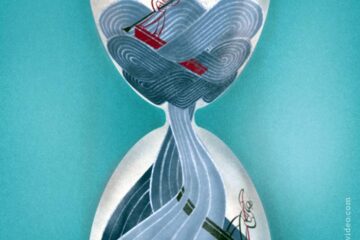 In the quantum realm, not even time flows as you might expect
New study shows the boundary between time moving forward and backward may blur in quantum mechanics. A team of physicists at the Universities of Bristol, Vienna, the Balearic Islands and…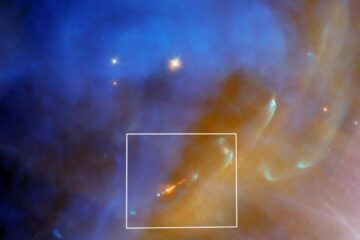 Hubble Spots a Swift Stellar Jet in Running Man Nebula
A jet from a newly formed star flares into the shining depths of reflection nebula NGC 1977 in this Hubble image. The jet (the orange object at the bottom center…