New bone-graft biomaterial gives patients a nicer smile and less pain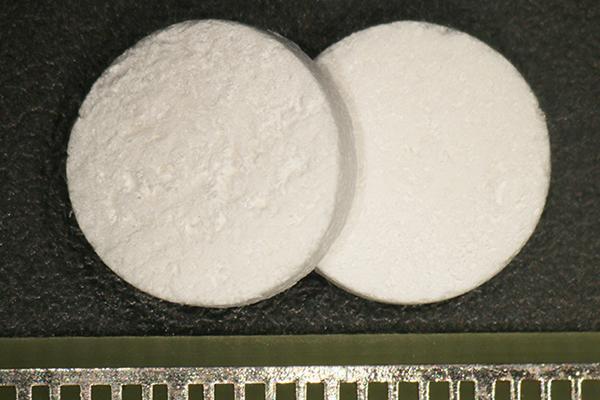 Patients missing teeth don't just want a restoration of function. Above all, they want a tooth replacement that gives them a nice smile.
"The exacting aesthetic demands of the patient make a procedure that is already difficult for clinicians–due to the tricky anatomy of these parts of the mouth–even more challenging," says Shinji Kamakura, a professor from the Bone Regenerative Engineering Laboratory at Tohoku University.
To overcome these challenges, clinicians have tended to employ bone grafts using non-essential bits of bone taken from other parts of the same patient such as the chin or pelvis, a process called autologous grafting.
Unfortunately, this requires additional surgical sites, increases pain for the patient at that site, and there is also just a very limited amount of non-essential bone!
Synthetic alternatives made of minerals that already appear in the body but with similar mechanical properties to bone are sometimes used for other types of bone grafts.
But these biomaterial substitutes have low bone regenerative properties compared to the gold standard of autologous grafts.
The conventional recipe for an OCP/Col preparation still runs into problems with 'appositional bone growth,' or increase in width, due to compressional stress on the material from the bone itself, so OCP/Col has been supported by a Teflon ring structure in order to retain its shape while the bone is forming. But Teflon is not a material that can be absorbed by the body and ultimately needs to be removed.
To get around this, professor Kamakura and his colleagues developed a recipe for OCP/Col that increases its density, and supercooled it with liquid nitrogen down to ?196°C before application on their rodent test subjects, producing the bone shape retention dental surgeons are looking for.
The researchers now intend to test the recipe on larger animals and then engage in clinical trials in humans.
In the last fifteen years, a new alternative bone-substitute, octacalcium phosphate, which provides the basis of the mineral crystals that make up bone, has appeared combined with collagen (OCP/Col) as a likely candidate because it has bone regenerative properties superior to earlier substitutes. Following years of clinical trials, commercialization of OCP/Col for oral surgery was recently approved in Japan.
Media Contact
Shinji Kamakura
EurekAlert!
All news from this category: Materials Sciences
Materials management deals with the research, development, manufacturing and processing of raw and industrial materials. Key aspects here are biological and medical issues, which play an increasingly important role in this field.
innovations-report offers in-depth articles related to the development and application of materials and the structure and properties of new materials.
Back to the Homepage
Latest posts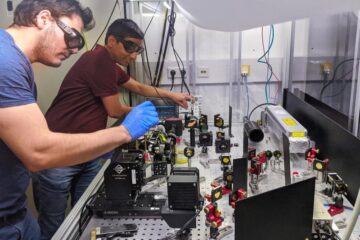 Innovations through hair-thin optical fibres
Scientists at the University of Bonn have built hair-thin optical fibre filters in a very simple way. They are not only extremely compact and stable, but also colour-tunable. This means…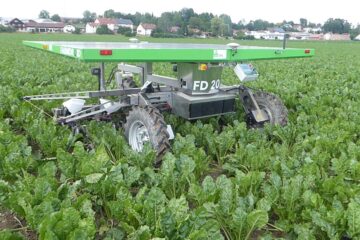 Artificial intelligence for sustainable agriculture
ZIM cooperation network on AI-based agricultural robotics launched The recently approved ZIM cooperation network "DeepFarmbots" met virtually for its official kick-off on November 25. The central goal of the network…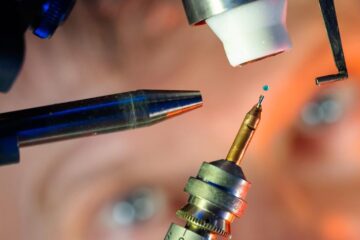 Teamwork in a molecule
Chemists at the University of Jena harness synergy effect of gallium Chemists at Friedrich Schiller University Jena have demonstrated the value of "teamwork" by successfully harnessing the interaction between two…