Nanoscale composites improve MRI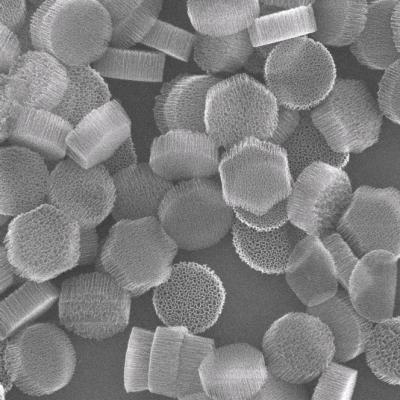 Submicroscopic particles that contain even smaller particles of iron oxide could make magnetic resonance imaging (MRI) a far more powerful tool to detect and fight disease.
Scientists at Rice University and The Methodist Hospital Research Institute (TMHRI) led an international team of researchers in creating composite particles that can be injected into patients and guided by magnetic fields. Once in position, the particles may be heated to kill malignant tissues or trigger the release of drugs at the site.
The "nanoconstructs" should fully degrade and leave the body within a few days, they reported.
The research appears online in the journal Advanced Functional Materials.
The team led by Rice chemist Lon Wilson and TMHRI scientist Paolo Decuzzi was searching for a way to overcome the challenges presented by iron oxide particles that are good at some things but not others, depending on their size.
Iron oxide particles have many excellent qualities: They can be manipulated with magnets, provide excellent contrast under MRI, create heat when triggered and degrade quickly. But they can't do all that at once. The team needed a way to decouple the functions from their sizes.
The answer was to package thousands of iron oxide particles – with magnetic cores as small as 5 nanometers across – inside larger particles.
The researchers made two such nanoconstructs, embedding iron oxide particles in silicon mesoporous particles (SiMPs) and discoidal polymeric nanoconstructs (DPNs). They knew from previous research that submicron-sized SiMPs and DPNs naturally accumulate within the tumor's blood vessels.
Iron oxide enhances the ability to position and hold the particles in place with magnets, said lead author and Rice graduate student Ayrat Gizzatov. "They get attracted by the magnet, and that induces another dipole-dipole magnetic interaction among the particles and increases their interparticle communication mechanism," he said.
Tests showed iron oxide particles made the nanoconstructs 10 times better than traditional contrast agents with what amounted to significantly lower doses of iron than used in current practice.
The new research also showed that, as a general principle, confining MRI contrast agents (like iron oxide) in geometric structures enhances their relaxivity – the property that makes the agents appear in MRI images. (The shorter the relaxation time, the greater the contrast in the image.)
While the particles are too big to target specific proteins, Gizzatov said it might also be possible to modify them with elements that will increase their accumulation in tumors.
###
Co-authors are Adem Guven of Rice; Jaehong Key, Santosh Aryal, Jeyarama Ananta, Xuewu Liu and Meng Zhong, all of TMHRI; Anna Lisa Palange and Daniele Di Mascolo of TMHRI and the University of Magna Graecia, Italy; Matteo Fasano and Antonio Cervadoro of TMHRI and the University of Turin, Italy; Cinzia Stigliano of TMHRI and the University of Bari, Italy; Eliodoro Chiavazzo and Pietro Asinari of the University of Turin; and Mauro Ferrari of Weill Cornell Medical College, New York.
The Cancer Prevention and Research Institute of Texas, the National Institutes of Health, the Welch Foundation, the Interpolytechnic Doctoral School of Turin, the Italian Ministry of Research, the Doctoral School of the University of Magna Graecia, the European Social Fund and the Regione Calabria supported the research.
Read the abstract at http://onlinelibrary.wiley.com/doi/10.1002/adfm.201400653/abstract
This news release can be found online at http://news.rice.edu/2014/06/16/nanoscale-composites-improve-mri/
Follow Rice News and Media Relations via Twitter @RiceUNews
Related Materials:
Wilson Group: http://www.ruf.rice.edu/~ljwgroup/
Paolo Decuzzi bio: http://www.houstonmethodist.org/paolodecuzzi
Images for download:
http://news.rice.edu/wp-content/uploads/2014/06/0617_MRI-1-WEB.jpg
Silicon mesoporous particles, aka SiMPS, about 1,000 nanometers across contain thousands of much smaller particles of iron oxide. The SiMPs can be manipulated by magnets and gather at the site of tumors, where they can be heated to kill malignant tumors or trigger the release of drugs. The particles were created by an international team led by scientists at Rice University and The Methodist Hospital Research Institute in Houston. (Credit: Wilson Group/Rice University)
http://news.rice.edu/wp-content/uploads/2014/06/0616_MRI-2-WEB.jpg
Submicrometer particles that contain even smaller particles of iron oxide could make magnetic resonance imaging a far more powerful tool to detect and fight disease, according to researchers at Rice University. (Illustration by Ayrat Gizzatov/Rice University)
Located on a 300-acre forested campus in Houston, Rice University is consistently ranked among the nation's top 20 universities by U.S. News & World Report. Rice has highly respected schools of Architecture, Business, Continuing Studies, Engineering, Humanities, Music, Natural Sciences and Social Sciences and is home to the Baker Institute for Public Policy. With 3,920 undergraduates and 2,567 graduate students, Rice's undergraduate student-to-faculty ratio is 6.3-to-1. Its residential college system builds close-knit communities and lifelong friendships, just one reason why Rice has been ranked No. 1 for best quality of life multiple times by the Princeton Review and No. 2 for "best value" among private universities by Kiplinger's Personal Finance. To read "What they're saying about Rice," go here.
All news from this category: Materials Sciences
Materials management deals with the research, development, manufacturing and processing of raw and industrial materials. Key aspects here are biological and medical issues, which play an increasingly important role in this field.
innovations-report offers in-depth articles related to the development and application of materials and the structure and properties of new materials.
Back to the Homepage
Latest posts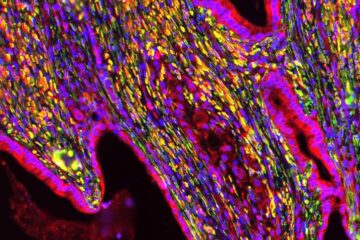 Scientists show how to attack the 'fortress' surrounding pancreatic cancer tumors
UNSW medical researchers have found a way to starve pancreatic cancer cells and 'disable' the cells that block treatment from working effectively. Their findings in mice and human lab models…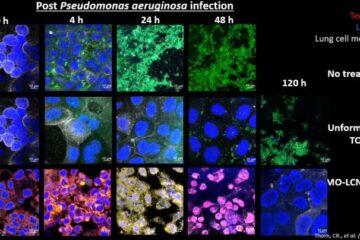 Novel nanotech improves cystic fibrosis antibiotic by 100,000-fold
World-first nanotechnology developed by the University of South Australia could change the lives of thousands of people living with cystic fibrosis (CF) as groundbreaking research shows it can improve the…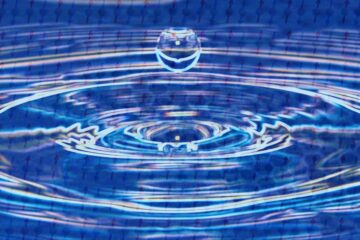 New evidence for electron's dual nature found in a quantum spin liquid
Results from a Princeton-led experiment support a controversial theory that the electron is composed of two particles. A new discovery led by Princeton University could upend our understanding of how…