Materials scientists are studying a sensor detecting smallest quantities of toxic gas in biogas
In the course of the energy turnaround, methane produced in biogas plants can be fed into the natural gas net, provided that it is free of impurities. Thus, hydrogen or highly toxic hydrogen sulfide is only allowed to be present in very small quantities in order to protect the consumer's health or to protect him against risks of explosion.
INM – Leibniz Institute for New Materials is developing a sensor with specific properties that can reliably detect hydrogen sulfide in smallest concentrations using an optical path.
For the new sensor, the scientists at INM aim for the development of a functional layer, which does not need oxygen for the proof of hydrogen sulfide (H2S). Apart from that, the layer is supposed to enable the sensor to be responsive to hydrogen sulfide in quantities of a few hundredth of a percent at any time and respond exclusively to hydrogen sulfide within the shortest time.
For this purpose, the scientists at INM will produce a special functional layer that changes its properties in the presence of hydrogen sulfide, such as change of color, color permeation, the way of light scattering or reflection. "We will use optical analysis techniques, which are not yet obtainable on the market", says Peter William de Oliveira, head of the Program Division Optical Materials. "They will be the key issues of our new developments." The scientists expect a corresponding response of the sensor to hydrogen sulfide in the gas, even in the range of a few per mil. "With an appropriate receiver, we can easily convert these changes in a signal "too much hydrogen sulfide", says the materials scientist.
Although there are various providers of such sensors on the market at the moment, these are not suitable for the use in biogas plants for a variety of reasons. "Many of these sensors function via chemical reactions, where oxygen is needed," the chemist explains. Other sensors work via electrochemical methods or via chemiluminescence. They are either expensive or too slow or do not only indicate hydrogen sulfide but also other gases so that the quantity of H2S cannot be clearly identified.
While INM is in charge of the development of the special layer, the medium-sized companies involved are working on the corresponding electronic and technical equipment for the production of the entire system.
Background:
Together with the medium-sized companies Materion GmbH, Wismar, and Sensolute GmbH, Eggenstein-Leopoldshafen, INM is working on the development of "new sensor systems on the basis of optically switchable thin films for the control of regeneratively produced gases". The project "OptoSens" is funded by the Federal Ministry of Economics and Technology (BMWI) in the framework of the program "Central Innovation Program SME" (Zentrales Innovationsprogramm Mittelstand – ZIM). The project partners aim for the development of a sensor for the large-scale production by the end of 2015.
Contact:
Dr. Peter William de Oliveira
INM – Leibniz Institute for New Materials
Head program division Optical Materials
Phone: +49681-9300-148
peter.oliveira@inm-gmbh.de
INM conducts research and development to create new materials – for today, tomorrow and beyond. Chemists, physicists, biologists, materials scientists and engineers team up to focus on these essential questions: Which material properties are new, how can they be investigated and how can they be tailored for industrial applications in the future? Four research thrusts determine the current developments at INM: New materials for energy application, new concepts for implant surfaces, new surfaces for tribological applications and nanosafety/nanobio interaction. Research at INM is performed in three fields: Chemical Nanotechnology, Interface Materials, and Materials in Biology.
INM – Leibniz Institute for New Materials, situated in Saarbruecken, is an internationally leading centre for materials research. It is an institute of the Leibniz Association and has about 190 employees.
All latest news from the category: Materials Sciences
Materials management deals with the research, development, manufacturing and processing of raw and industrial materials. Key aspects here are biological and medical issues, which play an increasingly important role in this field.
innovations-report offers in-depth articles related to the development and application of materials and the structure and properties of new materials.
Back to home
Newest articles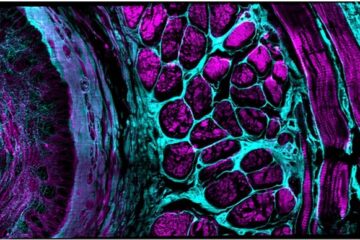 Enhancing the workhorse
Artificial intelligence, hardware innovations boost confocal microscope's performance. Since artificial intelligence pioneer Marvin Minsky patented the principle of confocal microscopy in 1957, it has become the workhorse standard in life…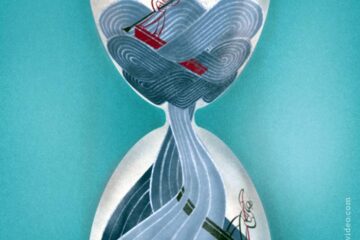 In the quantum realm, not even time flows as you might expect
New study shows the boundary between time moving forward and backward may blur in quantum mechanics. A team of physicists at the Universities of Bristol, Vienna, the Balearic Islands and…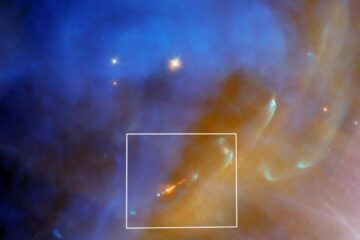 Hubble Spots a Swift Stellar Jet in Running Man Nebula
A jet from a newly formed star flares into the shining depths of reflection nebula NGC 1977 in this Hubble image. The jet (the orange object at the bottom center…