House cleaning on the nanoscale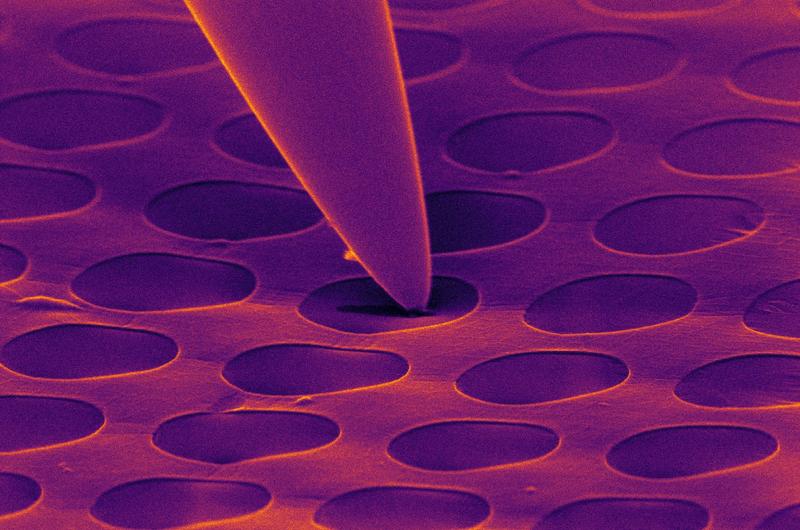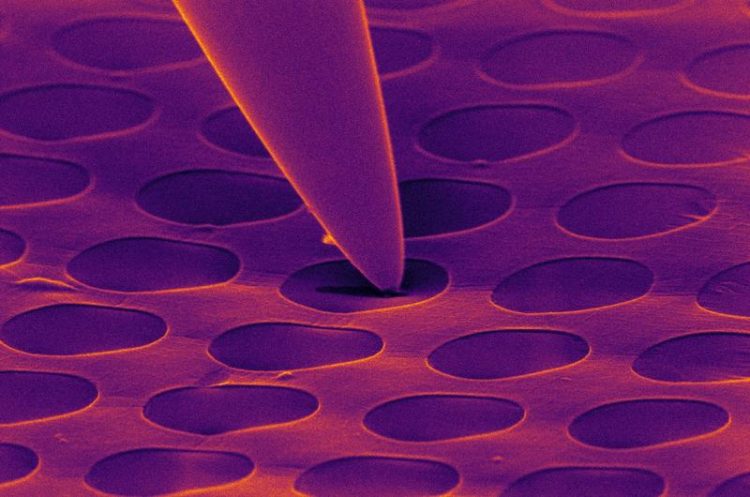 World's smallest broom
Inspiration for the technique was drawn from everyday life as cleaning with a broom works in a similar way. Of course, on the nanoscale instead of using an entire broom, only a single bristle in the form of a very small metal tip is used. This 'bristle' is pressed onto a surface and moved back and forth in a sweeping motion.
'It really is surprisingly similar to a regular broom,' says Prof. Spiecker, Chair of Micro- and Nanostructure Research. 'A broom removes loose particles such as dust or breadcrumbs, and it is no different on the nanoscale.'
However, on small scales, the broom is not controlled by hand, but instead by joystick that controls a small piezo motor. Moreover, powerful electron microscopes are used to monitor and control the cleaning process in real time.
Cleaning the world's thinnest window
By cleaning graphene, the team managed to apply their technique to the thinnest material in existence, as graphene is made of a single atomic layer of carbon. 'A major challenge was to clean the graphene from both sides, similar to cleaning a window pane,' says Peter Schweizer, a research associate at the Chair of Micro- and Nanostructure Research, who performed the delicate experiments with his colleague Christian Dolle. 'With our electron microscopes, we always have to look through the material. Otherwise, it's impossible to reveal the atomic structure.'
Graphene is known for its mechanical strength. Nevertheless, it is highly surprising that a monoatomic layer can survive the high mechanical forces of a cleaning procedure without being damaged. 'When we first told our colleagues about it, they didn't believe us,' adds Prof. Spiecker.
Nano-dust: Nothing stays clean for ever
Having atomically-clean surfaces enabled the authors of this study to also explore the origins and mechanisms of recontamination at the nanoscale. Leaving a cleaned sample out in air leads to the rapid accumulation of dust on its surface. 'This is really not surprising as we are all too familiar with dust settling in our homes. There is no reason why this should be different on the nanoscale,' says Prof. Spiecker. Besides airborne contamination, the team also found a prevalence of surface diffusion when a cleaned specimen is put into a vacuum environment, a phenomenon often encountered in scientific experiments.
Molecular assembly
Finally, the research team used the atomically clean surfaces as a basis for the targeted assembly of an atomically thin layer from molecular building blocks. Porphyrin molecules synthesized in the Department of Chemistry were applied to the cleaned surfaces and welded in place by a high-powered electron beam. The result was a graphene-like monolayer with nanocrystalline structure.
Interdisciplinary research fostered at FAU
The paper highlights one of FAU's strengths in the field of materials research: interdisciplinary research across different departments and faculties. Prof. Dr. Andreas Hirsch and his team from the Department of Chemistry provided both important chemicals for nanostructure assembly and valuable insights into chemical processes on surfaces. This collaboration was further aided by the DFG funded projects CRC 953 'Synthetic Carbon Allotropes' and RTG 1896 "In situ microscopy with electrons, X-rays and scanning probes". Finally, the research would not have been possible without the excellent equipment and microscopes at FAU's Center for Nanoanalysis and Electron Microscopy (CENEM).
Further information
Prof. Erdmann Spiecker
Institute of Micro- and Nanostructure Research
& Center for Nanoanalysis and Electron Microscopy
Erdmann.spiecker@fau.de
Paper:
Mechanical cleaning of graphene using in situ electron microscopy
P Schweizer, C Dolle, D Dasler, G Abellán, F. Hauke, A. Hirsch, E Spiecker
Nature Communications (2020)
DOI: 10.1038/s41467-020-15255-3
https://www.nature.com/articles/s41467-020-15255-3
Media Contact
Dr. Susanne Langer
idw - Informationsdienst Wissenschaft
Alle Nachrichten aus der Kategorie: Materials Sciences
Materials management deals with the research, development, manufacturing and processing of raw and industrial materials. Key aspects here are biological and medical issues, which play an increasingly important role in this field.
innovations-report offers in-depth articles related to the development and application of materials and the structure and properties of new materials.
Zurück zur Startseite
Neueste Beiträge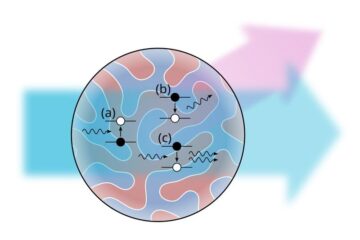 Who stole the light?
Self-induced ultrafast demagnetization limits the amount of light diffracted from magnetic samples at soft x-ray energies. Free electron X-ray lasers deliver intense ultrashort pulses of x-rays, which can be used…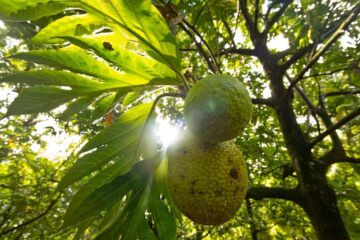 Could breadfruit be the next superfood?
UBC researchers say yes Breadfruit is sustainable, environmentally friendly and a high-production crop. A fruit used for centuries in countries around the world is getting the nutritional thumbs-up from a…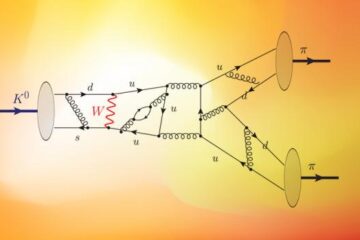 New calculation refines comparison of matter with antimatter
Theorists publish improved prediction for the tiny difference in kaon decays observed by experiments. -An international collaboration of theoretical physicists–including scientists from the U.S. Department of Energy's (DOE) Brookhaven National…