German Academic Exchange Service funds international project on spintronics
The German Academic Exchange Service (DAAD) is sponsoring a joint project involving Johannes Gutenberg University Mainz (JGU) in Mainz, Tohoku University in Japan, Stanford University, and IBM Research. The project will be focusing on the field of spintronics, a key technology that enables the creation of new energy-efficient IT devices.
At Mainz researchers from JGU's Institute of Physics and the Institute of Inorganic Chemistry and Analytical Chemistry participate with many of the activities taking place under the Materials Science in Mainz (MAINZ) Graduate School of Excellence. Over the next four years, the SpinNet network will be funded with about EUR 1 million from the German Federal Ministry of Education and Research (BMBF). SpinNet is one of the 21 projects that the German Academic Exchange Service approved from the total of 120 proposals submitted in the first round and from the 40 entries that made it to the second round.
Under the aegis of the MAINZ Graduate School, Johannes Gutenberg University Mainz had submitted a proposal for financial support as a so-called "Thematic Network". With this program, the German Academic Exchange Service aims to provide support to research-based multilateral and international networks with leading partners from abroad. The inclusion of non-university research facilities, such as IBM Research, was encouraged and the program is intended to help create attractive conditions that will help attract excellent international young researchers from partner universities to Germany. Another purpose is to enable the participating German universities to work at the cutting edge of international research by creating centers of competence. The MAINZ Graduate School has been closely cooperating with the partners for years and SpinNet will help to further this cooperation and fund complementary activities.
SpinNet will concentrate on the development of energy-saving information technology using the potential provided by spintronics. The current semiconductor-based systems will reach their limits in the foreseeable future, meaning that innovative technologies need to be developed if components are to be miniaturized further and energy consumption is reduced. In this context, spintronics is a highly promising approach. While conventional electronic systems in IT components employ only the charge of electrons, spintronics also involves the intrinsic angular momentum or spin of electrons for information processing. Using this technology, it should be possible to develop non-volatile storage and logic systems and these would then reduce energy consumption while also radically simplifying systems architecture. The new research network will be officially launched on April 1, 2013; with the inaugural meeting of the partners taking place at the Newspin3 Conference that is to be held on April 2–4, 2013 in Mainz.
Funding for the MAINZ Graduate School was approved in the 2007 German Excellence Initiative. In the second round in 2012, MAINZ was awarded further funding for another five years – a major success for the materials scientists in Mainz and a significant boost for the education of young researchers at Johannes Gutenberg University Mainz. The Graduate School of Excellence combines work groups from JGU, the University of Kaiserslautern, and the Max Planck Institute for Polymer Research in Mainz. One of its core research fields is spintronics. Cooperation in this sector with leading international partners plays an important role. The Graduate School provides outstanding national and international doctoral candidates in the natural sciences with excellent training in materials science.
Further information:
Dr. Mark Bajohrs
Graduate School of Excellence "Materials Science in Mainz"
Johannes Gutenberg University Mainz
D 55099 Mainz, GERMANY
phone +49 6131 39-26982
fax +49 6131 39-26983
e-mail: mainz@uni-mainz.de
http://www.mainz.uni-mainz.de/
Professor Dr. Mathias Kläui
Institute of Physics and Graduate School of Excellence "Materials Science in Mainz"
Johannes Gutenberg University Mainz
D 55099 Mainz, GERMANY
phone +49 6131 39-23633
fax +49 6131 39-24076
e-mail: mainz@uni-mainz.de
http://www.klaeui-lab.de/
Alle Nachrichten aus der Kategorie: Materials Sciences
Materials management deals with the research, development, manufacturing and processing of raw and industrial materials. Key aspects here are biological and medical issues, which play an increasingly important role in this field.
innovations-report offers in-depth articles related to the development and application of materials and the structure and properties of new materials.
Zurück zur Startseite
Neueste Beiträge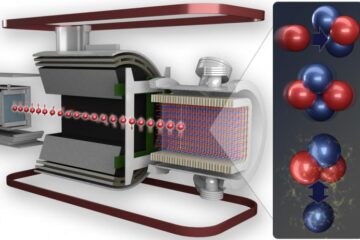 Scientists achieve higher precision weak force measurement between protons, neutrons
Through a one-of-a-kind experiment at the Department of Energy's Oak Ridge National Laboratory, nuclear physicists have precisely measured the weak interaction between protons and neutrons. The result quantifies the weak…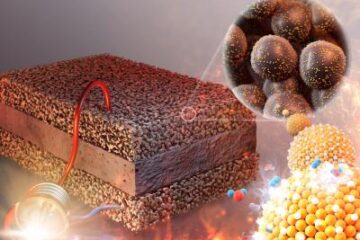 High-performance single-atom catalysts for high-temperature fuel cells
Individual Pt atoms participate in catalytic reaction to faciitate the electrode process by up to 10 times. Single-atom Pt catalysts are stable at 700 degrees Celsius and expected to stimulate…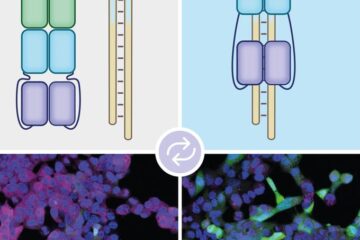 New method allows precise gene control by light
A novel optical switch makes it possible to precisely control the lifespan of genetic "copies". These are used by the cell as building instructions for the production of proteins. The…