Flying becomes lighter, cheaper and environmentally friendlier thanks to 'Structural Health Monitoring'
Because of their lightweight construction, fibre-reinforced composites offer particular advantages in the aviation sector. However, their more complex damage behaviour relative to metallic materials means that this lightness cannot always be fully exploited.
In aviation, for example, the impact of foreign objects on reinforced composite structures represents a particular danger, limiting their potential uses and frequently causing greater safety factors that need to be counteracted with a certain amount of over-dimensioning. However, sensors in specific parts, such as the wings, can identify at an early stage structural damage that would otherwise not be externally visible, and reduce inspection demands.
The operating safety of the structure is ensured by the design and by manual inspections held at regular intervals. In the future, it will be possible to reduce costs and weight thanks to supplementary, automatic monitoring with structure-integrated sensors.
SHM – A component's nervous system
The basic idea: Structural Health Monitoring acts like the nervous system for a component. Sensors and evaluation electronics register external impacts and detect any damage.
In particular, foreign objects damage such as hail or bird strikes present a considerable danger to aircraft. Aircraft can also be chipped by grit from the runway or damaged by tools dropped during maintenance work. With fibre-reinforced sandwich structures, such damage is very rarely visible on the outside. As yet, the operating safety is therefore ensured by extensive inspections and the corresponding design of the components.
New SHM systems allow costs, weight and maintenance to be reduced, thus enabling lightweight structures to fully exploit their potential. Self-diagnosis reduces downtimes and the reduction in weight cuts fuel consumption. Continuous monitoring of the aircraft fuselage, even in areas difficult to access, reduces inspection demands. Electrical and optical strain gauges as well as piezoelectric fibre modules and accelerometers are used to record measurements.
In integrating various sensor technologies in the production of aircraft structures, the Fraunhofer LBF works closely in an interdisciplinary manner with sensor technology companies and composite materials manufacturers. The structural part of the aircraft wing shown in Stuttgart was constructed by the Fraunhofer LBF in conjunction with the Darmstadt University of Applied Sciences, with additional support from Evonik Röhm, Saertex and Hexion.
Sensors inside the aircraft wing measure the structural loads. In addition to eight piezoelectric modules from the Fraunhofer LBF, 18 electrical and 16 optical load transducers from HBM combined with sensor film from Fujifilm Prescale were integrated in the wing during its manufacture. The loading on the upper and lower side of the wing is measured with a rate of up to 200 Hz. As soon as the data exceeds a predefined loading limit, an alarm signal is activated. Software from HBM saves and analyses all the data from the electrical and optical measurements.
Clean Sky JTI: Environmentally friendly technology for the aviation industry
The structural health monitoring (SHM) will also be further developed within the Clean Sky Joint Technology Initiative, which has the intention to make flying environmentally friendlier. The Clean Sky Joint Technology Initiative aims to considerably reduce the environmental impact caused by aviation travel while simultaneously increasing the competitiveness of the European aviation industry. With a budget of 1.6 billion euros, it is the largest European research programme focussing on this topic. Beside renowned industrial companies, the Fraunhofer Society is one of the partners in this initiative, with the Fraunhofer LBF in Darmstadt coordinating all activities conducted by the Fraunhofer Institutes.
Media Contact
Anke Zeidler-Finsel
Fraunhofer Gesellschaft
All news from this category: Materials Sciences
Materials management deals with the research, development, manufacturing and processing of raw and industrial materials. Key aspects here are biological and medical issues, which play an increasingly important role in this field.
innovations-report offers in-depth articles related to the development and application of materials and the structure and properties of new materials.
Back to the Homepage
Latest posts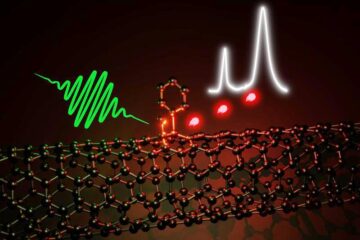 Optically Active Defects Improve Carbon Nanotubes
Heidelberg scientists achieve defect control with a new reaction pathway. The properties of carbon-based nanomaterials can be altered and engineered through the deliberate introduction of certain structural "imperfections" or defects….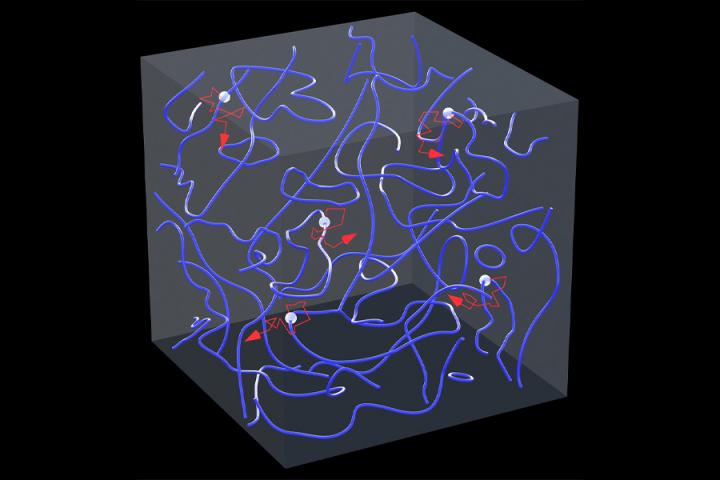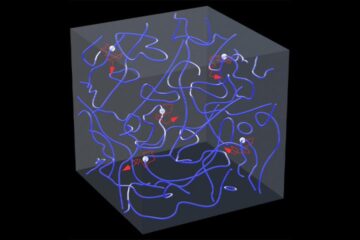 Visualizing the motion of vortices in superfluid turbulence
Nobel laureate in physics Richard Feynman once described turbulence as "the most important unsolved problem of classical physics." Understanding turbulence in classical fluids like water and air is difficult partly…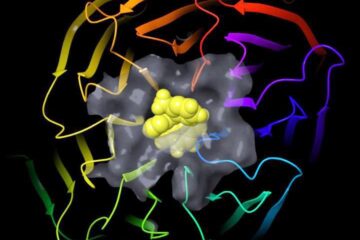 Toward a reliable oral treatment for sickle cell disease
For the millions of people worldwide who have sickle cell disease, there are only a few treatment options, which include risky bone marrow transplants, gene therapy or other treatments that…