DuPont™ Entira™ EP compatibilizers support high-value recycling of mixed polymers
The first grades which have now become available in the market are ethylene-copolymers, optimized for mixed waste streams of polypropylene (PP) and polyethylene (PE). DuPont is currently developing further formulations of compatibilizers for other mixed materials.
These include PE and polyamide (PA) or PE and ethylenvinyl alcohol (EVOH), which are typically used as barrier resins in polyolefin based packaging films, bottles or rigid containers, and therefore available in high quantities worldwide. Another area of interest are PE-PET mixtures with PE as the dominant matrix, arising in the beverage industry. These developments are all together dedicated to rise the efficiency of the plastics recycling industry.
Compounding of reground mixed polymers together with Entira™ EP in an efficiently mixing twin-screw extruder or in a single screw extruder with good mixing performance provides re-granulates in pellet form with excellent mechanical and processing properties, meeting high demands even with high degrees of contamination. The re-compounding process itself is more economical, because using Entira™ EP significantly reduces the need for melt filter cleaning operations.
Depending on the selected compatibilizer formulation, the re-compounded materials can reach almost the same level of low temperature toughness as the major blend fraction. Due to their excellent processing properties, the re-granulates are highly suitable for injection moulding, extrusion or blow-moulding. Typical applications include their use as blending partner in new materials or as core layer surrounded by new product. Under certain conditions they can even be processed directly.
"As plastic processors increasingly recycle plastic waste in-house, the amount of single-component and therefore easy-to-process material available to the recycling industry is going down", comments Michel Decodts, Market Segment Leader at DuPont. "At the same time, incompatible plastic mixtures have become more readily available. These have to be segregated at relatively high cost and therefore make it more difficult to achieve specified recycling rates. Entira™ EP compatibilizers now offer manufacturers of re-compounds cost-efficient new opportunities, as they significantly boost the range of ready-to-use raw materials for high-performance applications."
Typical sources for mixed PP-PE waste streams include packaging applications, such as screw-caps made of PP and fitted with sealing inserts made of foamed PE. Products resulting from mixing and jointly processing such incompatible plastics in an extruder will always consist of a continuous phase (the matrix), created by the higher fraction material, and inclusions of the other component dispersed in this matrix. Adhesion between the matrix and the inclusions is poor, cracks may easily propagate along their interfaces, and mechanical properties are therefore on a very low level.
The new PE-PP-specific Entira™ EP formulations are ethylene-copolymers, exhibiting high compatibility – and hence adhesion – to either one or to both polyolefins. Even at low concentrations of around 4%, these new compatibilizers act highly efficient, promoting a firm bond between matrix and dispersed material. Best results will derive from an advanced formulation which provides good compatibility to PE and at the same time to PP. Here cracks will propagate through both the PE and the PP rather than along their interfaces, increasing strength, elongation at break, and in particular low temperature impact strength of the re-compounded materials to a level which even meets most stringent requirements.
Loic Rolland, Technical Development Leader at DuPont Packaging & Industrial Polymers, adds: "Entira™ EP compatibilizers provide new opportunities for generating added value by recycling used plastics, and help reducing the need for landfilling or incineration. They support the production of re-compounds with excellent processing and in-use performance even from highly contaminated feedstock. Our tests have shown mechanical properties to reach levels, which can normally be achieved only after applying costly separation technologies to provide extra low contamination grades. Therefore, re-granulates compounded with Entira™ EP are even suitable to mould high-performance, thin-walled components."
DuPont Packaging & Industrial Polymers manufactures an extensive mix of adhesive, barrier, peelable lidding, coupling agents, compatibilizers, and sealant resins and provides a globally networked development team to work with customers on packaging programs that help protect the product, environment; improve shelf appeal, convenience; and reduce cost in the food, cosmetics, medical products and other consumer goods and industrial packaging industries.
DuPont (NYSE: DD) has been bringing world-class science and engineering to the global marketplace in the form of innovative products, materials, and services since 1802. The company believes that by collaborating with customers, governments, NGOs, and thought leaders we can help find solutions to such global challenges as providing enough healthy food for people everywhere, decreasing dependence on fossil fuels, and protecting life and the environment. For additional information about DuPont and its commitment to inclusive innovation, please visit (www.dupont.com).
XXX
The DuPont Oval, DuPont™ and all products denoted with ® are registered trademarks or trademarks of E. I. du Pont de Nemours and Company or its affiliates.
PIP-K-2013-02
Contact:
DuPont
Birgit Radlinger
Birgit.Radlinger@dupont.com
All latest news from the category: Materials Sciences
Materials management deals with the research, development, manufacturing and processing of raw and industrial materials. Key aspects here are biological and medical issues, which play an increasingly important role in this field.
innovations-report offers in-depth articles related to the development and application of materials and the structure and properties of new materials.
Back to home
Newest articles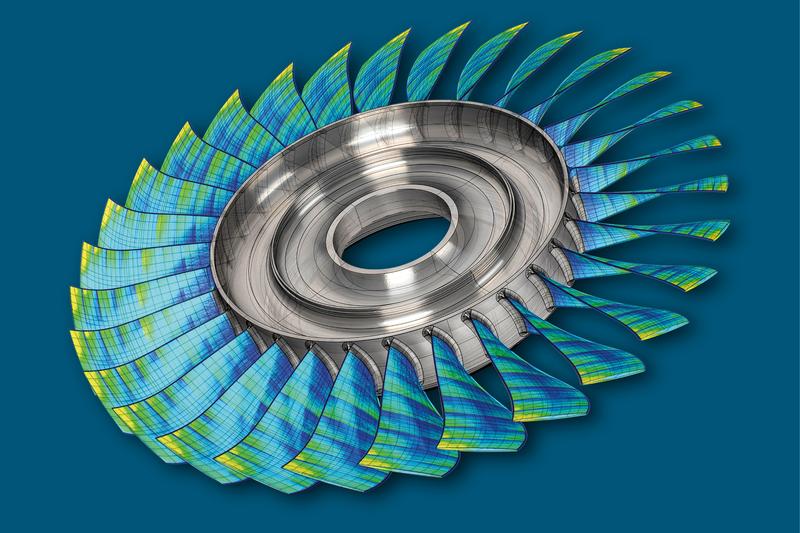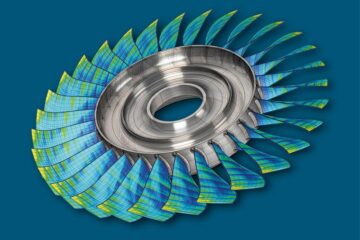 Digital ICTM Conference 2022
Achieving climate targets in turbomachinery engineering through digitization. Manufacturers and suppliers of engines and stationary turbomachinery have long recognized that the overriding goals of conserving resources and reducing emissions can…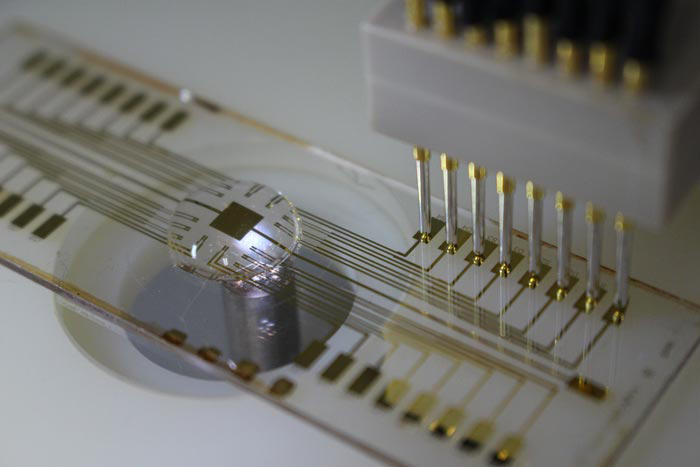 Creating a reference map to explore the electronic device mimicking brain activity
Maps are essential for exploring trackless wilderness or vast expanses of ocean. The same is true for scientific studies that try to open up new fields and develop brand-new devices….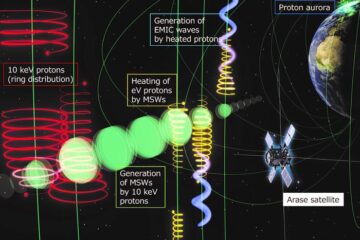 Arase satellite uncovers coupling between plasma waves and charged particles in Geospace
Scientists unravel a bit more of the mystery underlying how wave-particle interactions generate other plasma waves in Geospace. In a new study published in Physical Review Letters, researchers from Japan…