Differentiate right- and left-handed particles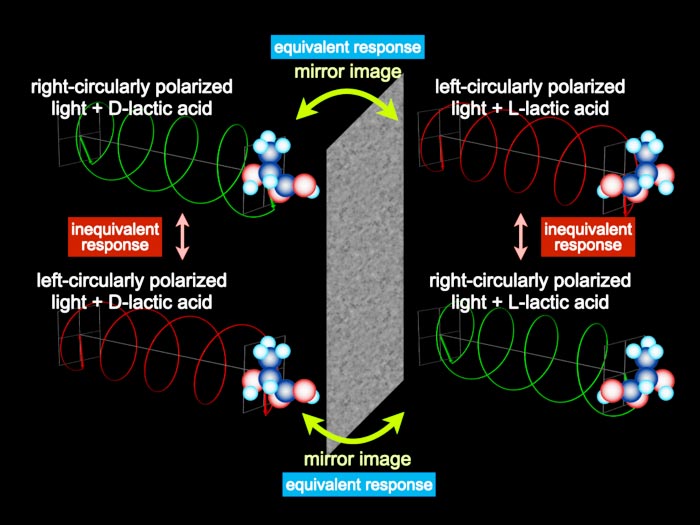 … by the force exerted by light.
Chirality is the property that the structure is not superposable on its mirrored image. Chiral materials exhibit the characteristic feature that they respond differently to left- and right-circularly polarized light (optical activity, Figure 1). When a matter is irradiated with strong laser light, optical force exerts on it. It has been expected theoretically that the optical force exerting on chiral materials by left- and right-circularly polarized light would also be different.


The research group at Institute for Molecular Science and three other universities used an experimental technique of optical trapping to observe the circular-polarization dependent optical gradient force exerting on chiral gold nanoparticles (Figure 2). Chiral gold nanoparticles have either D-from (right-handed) or L-form (left-handed) structure, and the experiment was performed using both. Although the optical gradient force acting on chiral nanoparticles was predicted theoretically, no observation of the force has been reported before.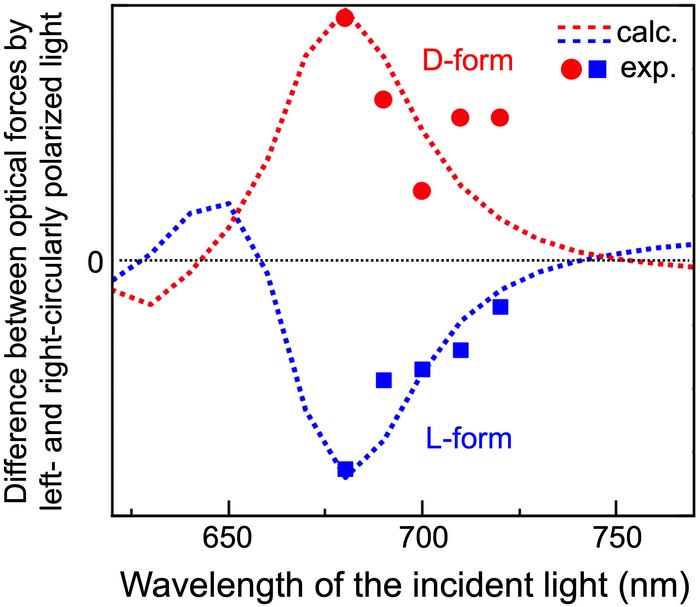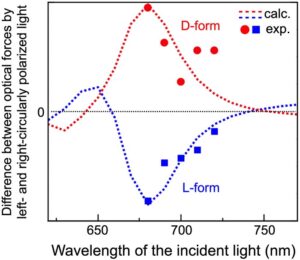 The research group succeeded in observing the optical gradient force originating from the chirality (i.e., the difference between the gradient force by left- and right-circularly polarized light), by optical trapping of the chiral gold nanoparticles. The results showed that the optical gradient force was different for D-form and L-form particles (Figure 3). They also found, from the dependence of the force on the wavelength of the light used, that there is a previously unknown effect on the mechanism of the chirality-dependent optical forces.
The present study clarified the characteristics of the circular-polarization dependent optical gradient force on the mechanics of chiral gold nanoparticles. It shows the possibility of separation of chiral materials by the optical force, which may be realized and may extend the applications by using locally confined light generated on nanostructures to trap the materials and/or by utilizing the optical force by other mechanisms.
Journal: Science Advances
Method of Research: Experimental study
Subject of Research: Not applicable
Article Title: Optical Gradient Force on Chiral Particles
Article Publication Date: 21-Sep-2022
Media Contact
Institute for Molecular Science
All latest news from the category: Materials Sciences
Materials management deals with the research, development, manufacturing and processing of raw and industrial materials. Key aspects here are biological and medical issues, which play an increasingly important role in this field.
innovations-report offers in-depth articles related to the development and application of materials and the structure and properties of new materials.
Back to home
Newest articles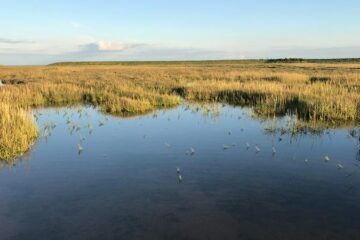 Being prepared for storm surges on the Baltic Sea coast
Kiel researchers evaluate the future protection potential of dikes and show flooding scenarios for the German Baltic Sea coast until 2100. The record storm surge in October 2023 caused severe…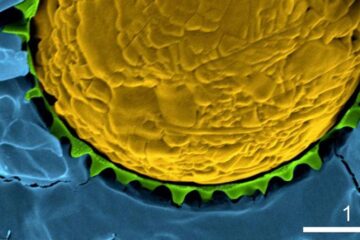 Protected droplets a new transport route for medicines
Microgels form a thin protective shell around a droplet until the temperature rises above 32 degrees. Then the microgels shrink and the droplet dissolves in the surrounding liquid. A study…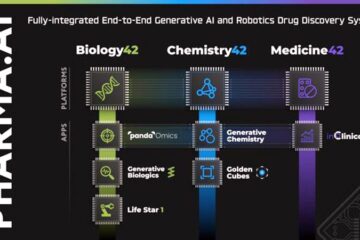 Insilico Medicine showcases latest AI drug discovery platform breakthroughs
Insilico Medicine ("Insilico"), an artificial intelligence (AI)-driven, clinical stage biotechnology company and  leader in AI drug discovery platform technology, is hosting three webinars unveiling its latest technology breakthroughs Nov. 28-30,…