Crystals that clean natural gas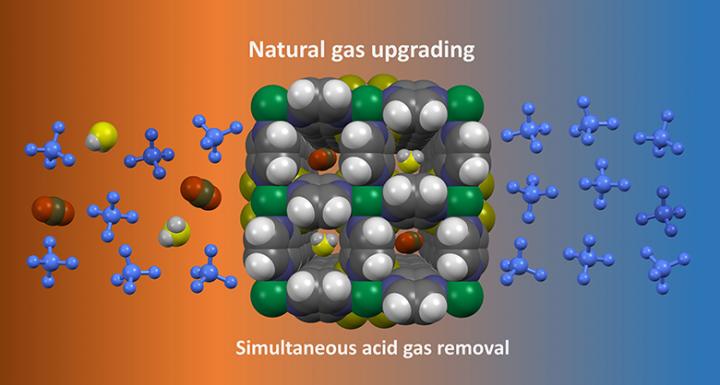 Upgrading natural gas in this way could help Saudi Arabia to make greater and cleaner use of its abundant natural gas supplies, which can contain high levels of these two impurities. The technology could also promote increased use of natural gas and other industrial gases containing H2S and CO2 worldwide, to reap potentially large environmental and economic benefits.
Natural gas is largely composed of methane (CH4) and smaller quantities of other useful hydrocarbons, together with some impurities. Once stripped of contaminants, natural gas burns much more cleanly that other fossil fuels: it emits no sooty particulates as well as less CO2 and polluting oxides of nitrogen and sulfur.
This KAUST advance will support Saudi Arabia's Vision 2030 program. This major initiative, aimed at reducing the Kingdom's dependence on oil and developing new environmentally sustainable technologies, includes the goal to source 70 percent of energy from natural gas.
"Meeting this challenging target will require enhanced use of sources of natural gas that initially contain significant levels of H2S and CO2," says Youssef Belmabkhout of the KAUST team.
MOFs contain metal ions or metal clusters held together by carbon-based organic chemical groups known as linkers. Rearranging different linker and inorganic molecular building blocks fine-tunes the size and chemical properties of the pore system in MOFs and enables them to perform many useful functions.
"The challenge we met in this work was to develop a fluorine-containing MOF with pores that allow equally selective adsorption of H2S and CO2 from the natural gas stream," Belmabkhout explains.
The research was performed by a group in the KAUST Advanced Membranes & Porous Materials Center, led by Professor Mohamed Eddaoudi. This center has a long history of developing MOF adsorbents for many applications, including catalysis, gas storage, gas sensing and gas separation.
"Recent advancements in MOF chemistry at KAUST have permitted the design and construction of various MOF platforms with the potential to address many challenges pertaining to energy security and environmental sustainability," says Eddaoudi.
Much of the research on upgrading natural gas was funded by the Saudi national petroleum and natural gas company Aramco. "The interest of Aramco certainly corroborates the importance of this work for the Kingdom," adds Eddaoudi.
A new project with Aramco is also underway; it will investigate scaling up the procedure in preparation for commercial exploitation. Further research on optimizing the chemical features of the MOF is also being discussed with other industrial partners.
"This is about much more than chemistry," Belmabkhout emphasizes, "It is about combining chemistry, chemical and process engineering, physics and computation together with industrial partners to advance the economic use of a natural resource."
Alle Nachrichten aus der Kategorie: Materials Sciences
Materials management deals with the research, development, manufacturing and processing of raw and industrial materials. Key aspects here are biological and medical issues, which play an increasingly important role in this field.
innovations-report offers in-depth articles related to the development and application of materials and the structure and properties of new materials.
Zurück zur Startseite
Neueste Beiträge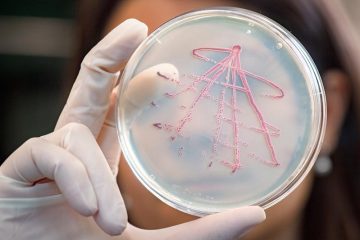 Grow faster, die sooner: How growth rates influence the fitness of bacteria
"The fitness of bacteria is more complex than expected," explains Ulrich Gerland, professor for the theory of complex biosystems at the Technical University of…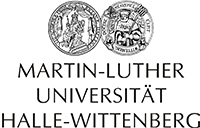 Spintronics: Researchers show how to make non-magnetic materials magnetic
In solid-state physics, oxide layers only a few nanometres thick are known to form a so-called two-dimensional electron gas. These thin layers, separated from…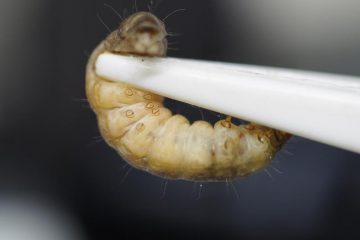 Caterpillars of the wax moth love eating plastic: Fraunhofer LBF investigates degradation process
Within the Framework of a research project on the chemical imaging analysis of plastic digestion in caterpillars (RauPE), a team from Fraunhofer LBF used…