Controlled arrangement of nanoparticles for improved electrical conductivity
Scientists at the INM – Leibniz Institute for New Materials are exploring new routes to such coatings in "NanoSPEKT", a project funded by the Federal Ministry of Education and Research (BMBF).
They are aiming at flexible and transparent coatings that conduct electricity particularly well. The researchers combine inorganic nanoparticles with polymers and rationally arrange the particles inside the composite. The research will lead to particle-containing inks and coating methods that yield thin films with improved properties at lower cost.
"Today, the structure of composite layers is random. It does not help to develop highly conductive particles for composites if they do not touch each other: The electrons have to tunnel through the gaps, and electric conductivity is lost," says Tobias Kraus, head of the Structure Formation Group at INM. He and his colleagues strive to improve control of the distribution of the particles inside the layers.
It is already possible to coat large areas with conductive films, for example using so-called "roll-to-roll" production methods. The scientists at INM will use compatible methods to enable cost-efficient large-scale production . They study how the particles change in the composite during processing. "If we manage to pack the conductive nanoparticles more closely, the electrical conductivity of the film increases," says the group leader. This may be achieved by gently sintering the particles inside the polymer.
Background
"NanoSPEKT" is funded by the Federal Ministry of Education and Research (BMBF) with 2.5 million euros. As a project in the framework of the funding initiative "NanoMatFutur" of the BMBF, "NanoSPEKT" will be initially supported for four years, a period that can be extended.
The funding initiative "NanoMatFutur" is part of the framework program "Materials Innovations for Industry and Society" (WING). WING combines traditional materials research withresearch on chemical technologies and materials-specific nanotechnology. It is part of the High-tech Strategy of the Federal Government.
Contact:
Dr Tobias Kraus
INM – Leibniz Institute for New Materials
Head Program Division Structure Formation
Phone: +49681-9300-389
tobias.kraus@inm-gmbh.de
INM conducts research and development to create new materials – for today, tomorrow and beyond. Chemists, physicists, biologists, materials scientists and engineers team up to focus on these essential questions: Which material properties are new, how can they be investigated and how can they be tailored for industrial applications in the future? Four research thrusts determine the current developments at INM: New materials for energy application, new concepts for implant surfaces, new surfaces for tribological applications and nanosafety/nanobio interaction. Research at INM is performed in three fields: Chemical Nanotechnology, Interface Materials, and Materials in Biology.
INM – Leibniz Institute for New Materials, situated in Saarbruecken, is an internationally leading centre for materials research. It is an institute of the Leibniz Association and has about 190 employees.
All latest news from the category: Materials Sciences
Materials management deals with the research, development, manufacturing and processing of raw and industrial materials. Key aspects here are biological and medical issues, which play an increasingly important role in this field.
innovations-report offers in-depth articles related to the development and application of materials and the structure and properties of new materials.
Back to home
Newest articles
Creating good friction: Pitt engineers aim to make floors less slippery
Swanson School collaborators Kurt Beschorner and Tevis Jacobs will use a NIOSH award to measure floor-surface topography and create a predictive model of friction. Friction is the resistance to motion…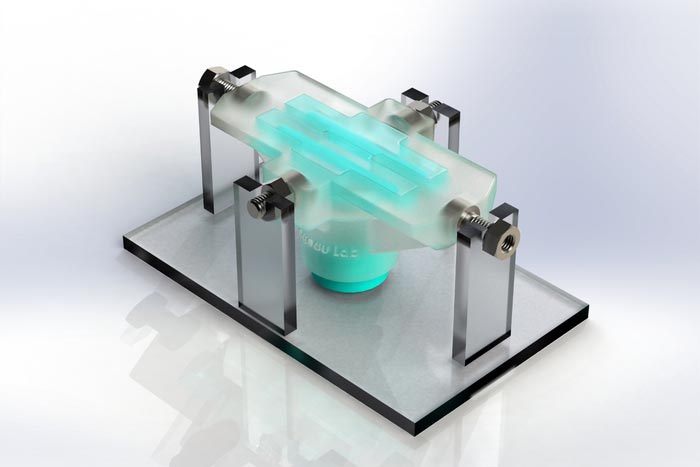 Synthetic tissue can repair hearts, muscles, and vocal cords
Scientists from McGill University develop new biomaterial for wound repair. Combining knowledge of chemistry, physics, biology, and engineering, scientists from McGill University develop a biomaterial tough enough to repair the…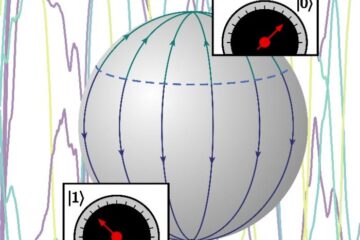 Constraining quantum measurement
The quantum world and our everyday world are very different places. In a publication that appeared as the "Editor's Suggestion" in Physical Review A this week, UvA physicists Jasper van…