Ceramic coatings for high-tech applications: Bayreuth engineering scientists optimize new spraying method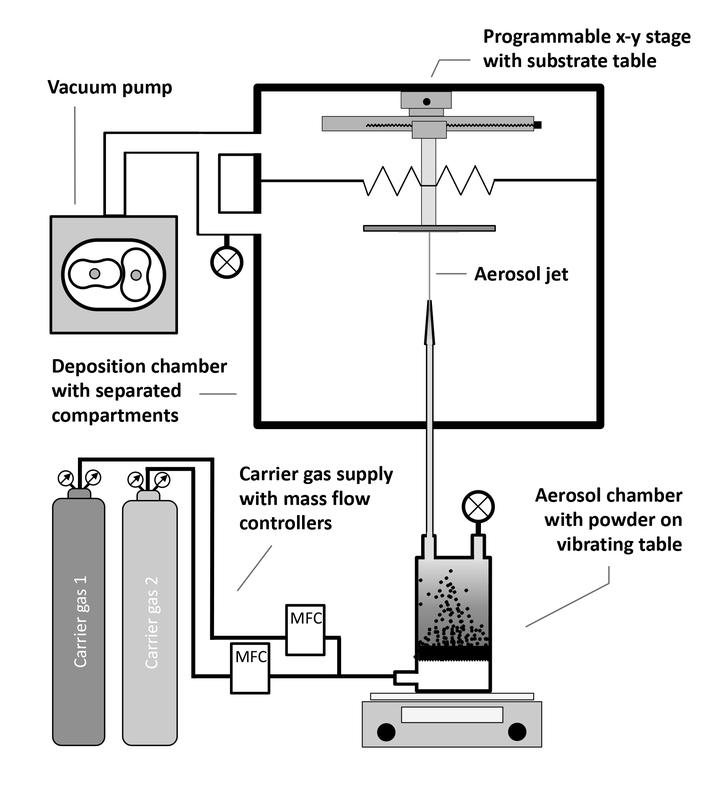 With PAD, dense ceramic films can be applied to very different types of materials, such as steel, glass, silicon, or even plastic. To achieve this, a dry ceramic powder is first converted into an aerosol, i.e. a mixture of gas and solid particles, with the aid of a carrier gas.
The aerosol is then transported into a vacuum chamber, and accelerated to several 100 meters per second through a nozzle and directed onto the material to be coated.
On impact, the tiny ceramic particles fracture. The resulting fragments, only a few nanometers in size, feature fresh, active surfaces. They form tightly adhering, dense coatings with a thickness of between 1 and 100 micrometers.
"Thanks to their dense microstructure, the coatings already exhibit excellent mechanical properties even directly after the deposition. They are extraordinarily hard and have good chemical resistance," explains Dr.-Ing. Jörg Exner, first author of the study, who was a driving force in the research work on PAD at the University.
However, as it turned out, some functional properties of the coatings, especially the electrical conductivity, proved inadequate without carrying out further steps. In their new study, nevertheless, the Bayreuth engineering scientists are now able to report on effective methods of optimization.
Crystalline structures are of crucial importance in this context. The strong impact of the ceramic particles on the materials causes structural defects in the resulting fragments. This not only affects electrical conductivity, but also other functional properties.
"By a thermal post-treatment, or so-called tempering, these defects can be almost completely eliminated. We have been able to show that the required temperatures are generally much lower than for conventional sintering. The avoidance of these extremely high temperatures is what makes PAD so attractive. It therefore remains true: This technology offers very high industrial potential, especially where high-quality ceramic coatings are required," Exner concludes.
What type of ceramic materials are processed depends on the intended technological applications: Dielectric ceramics are suitable for capacitors, electrically conductive functional ceramics are preferred for sensors, and yttrium-stabilized zirconium oxide is used in high-temperature fuel cells. Even lithium-ion batteries can be produced in this way.
The scientific understanding of the ceramic film structures and of their functional properties, gained at the University of Bayreuth, will contribute significantly to the goal of integrating high-quality coated components into complex systems in a sustainable way. New technologies, for example, in the fields of energy storage and conversion, or for the purpose of environmental monitoring, therefore stand to benefit considerably from powder aerosol deposition applications.
Prof. Dr.-Ing. Ralf Moos
Functional Materials
University of Bayreuth
Phone: +49 (921) 55-7400
E-Mail: Functional.Materials@uni-bayreuth.de
Jörg Exner, Tobias Nazarenus, Dominik Hanft, Jaroslaw Kita, Ralf Moos: What Happens during Thermal Post‐Treatment of Powder Aerosol Deposited Functional Ceramic Films-Explanations Based on an Experiment‐Enhanced Literature Survey. Advanced Materials (2020), doi: https://doi.org/10.1002/adma.201908104
Media Contact
Christian Wißler
Universität Bayreuth
All latest news from the category: Materials Sciences
Materials management deals with the research, development, manufacturing and processing of raw and industrial materials. Key aspects here are biological and medical issues, which play an increasingly important role in this field.
innovations-report offers in-depth articles related to the development and application of materials and the structure and properties of new materials.
Back to home
Newest articles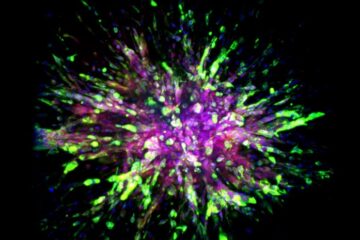 Scientists identify novel molecular biomarkers in cells
Studying a deadly type of breast cancer called triple negative, Johns Hopkins Medicine scientists say they have identified key molecular differences between cancer cells that cling to an initial tumor…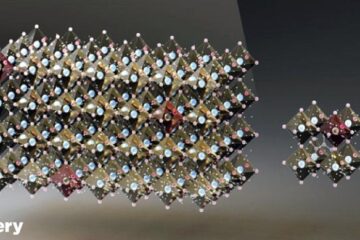 Getting more out of light
Tiny crystals, known as quantum dots, have enabled an international team to achieve a quantum efficiency exceeding 100 percent in the photocurrent generated in a hybrid inorganic-organic semiconductor. Perovskites are…
Antibiotics from natural substances
A new biosynthesis method has been developed. A research team with members from Goethe University Frankfurt and the University of Michigan in the USA is using bacterial biosynthesis to produce…