Aluminum Leaders Discuss Sustainability Issues in New Webcast Series
Aluminum's light weight can be used to make more fuel-efficient vehicles, and its high recycling rate makes it an environmentally appealing choice. But to be truly sustainable, the aluminum industry must reduce energy consumption and find clean power supplies to produce new metal.
Executives from some of the largest aluminum companies in the world—Alcoa, Hydro, Rio Tinto Alcan, and Rusal—share their thoughts on how the industry can address serious environmental concerns in a new series of webcast presentations from The Minerals, Metals & Materials Society (TMS). The presentations are taken from the plenary session, Sustainability, Climate Change, and Greenhouse Gas Emissions, held at the TMS 2008 Annual Meeting in New Orleans, Louisiana, in March.
"We're confident that these presentations will be of great interest to TMS members who are unable to attend the conference, as well as to professionals who are new to this area of research," said Halvor Kvande, chief engineer at Hydro Aluminium and organizer of the plenary session.
The following presentations are now available for purchase, individually or as a package:
"Answering the Global Climate Change Challenge: The Materials Profession in Industry," by Diran Apelian, Worcester Polytechnic Institute
"Climate Change and Aluminum: Challenges and Opportunities," by Halvor Kvande, Hydro Aluminium
"Aluminum Industry: Paving the Way to a Safer World," by Victor Mann, United Company Rusal
"Aluminum: Part of the Solution on Global Warming," by Bernt Reitan, Alcoa
"Rio Tinto Alcan Sustainability," by Claude Vanvoren, Rio Tinto Alcan
A question-and-answer panel discussion, moderated by James Evans of the University of California at Berkeley, also took place during the session. The outcomes of this discussion are recapped in the article, "Sustainability, Climate Change, and Greenhouse Gas Emissions Reduction: Responsibility, Key Challenges, and Opportunities for the Aluminum Industry," which appears in the August issue of the journal JOM. The article can be accessed free of charge at the JOM web site (http://www.tms.org/jom.html).
For a sample of the presentations, view the free introduction by Kvande through the TMS Knowledge Resource Center. The introduction can be downloaded and the presentations purchased at http://iweb.tms.org/Purchase/ProductDetail.aspx?Product_code=KP-08-1060.
TMS is the professional organization encompassing the entire range of materials science and engineering, from minerals processing and primary metals production to basic research and the advanced applications of materials. Included among its 9,500 professional and student members are metallurgical and materials engineers, scientists, researchers, educators and administrators from six continents. TMS offers a number of webcast presentations, books, journals, and other materials science and engineering resources through its on-line e-store, the TMS Knowledge Resource Center (http://knowledge.tms.org).
Media Contact
Kelly Zappas
Newswise Science News
Alle Nachrichten aus der Kategorie: Materials Sciences
Materials management deals with the research, development, manufacturing and processing of raw and industrial materials. Key aspects here are biological and medical issues, which play an increasingly important role in this field.
innovations-report offers in-depth articles related to the development and application of materials and the structure and properties of new materials.
Zurück zur Startseite
Neueste Beiträge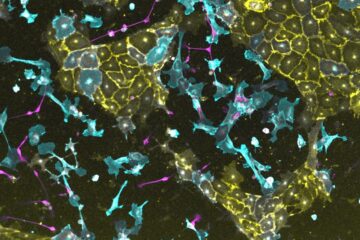 Customized programming of human stem cells
Induced pluripotent stem cells (iPS) have the potential to convert into a wide variety of cell types and tissues. However, the "recipes" for this conversion are often complicated and difficult…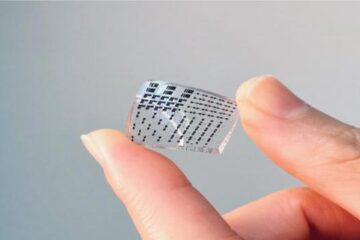 Electronic skin has a strong future stretching ahead
A material that mimics human skin in strength, stretchability and sensitivity could be used to collect biological data in real time. Electronic skin, or e-skin, may play an important role…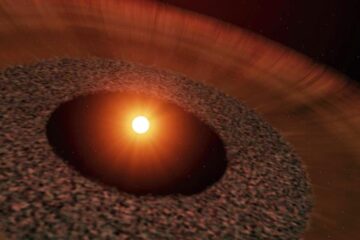 Fast-moving gas flowing away from young star caused by icy comet vaporisation
A unique stage of planetary system evolution has been imaged by astronomers, showing fast-moving carbon monoxide gas flowing away from a star system over 400 light years away, a discovery…