Accelerated corrosion testing of silver provides clues about performance in atmospheric conditions
"Silver is commonly used as a coupon, so it's important to understand what controls its corrosion rate," explains Gerald Frankel, director of the Fontana Corrosion Center, Department of Materials Science and Engineering, The Ohio State University.
In a paper recently published in CORROSION journal, Frankel and co-author Huang Lin, a graduate research associate at the Fontana Corrosion Center, describe their work delving into accelerated atmospheric corrosion testing of silver in atmospheres containing humidity and ozone, with sodium chloride (salt) surface contamination and ultraviolet (UV) illumination.
By exploring the effects of all of these corrosive parameters on silver coupons in a "home-built" environment chamber, the researchers discovered that ozone, UV, and relative humidity all play significant roles in silver's corrosion rate.
Gaining a deeper understanding of the roles that the individual atmospheric parameters each play in influencing the corrosion rate of metals, such as silver, will enable the development of new models to better predict atmospheric corrosion rates and, ultimately, performance.
"Our work also involved finding appropriate accelerated lab tests to generate corrosion quickly, and then understanding how the performance of these tests might relate to the performance in real-world atmospheric conditions," Frankel notes.
Next, the researchers plan to study other metals that corrode uniformly, such as copper; and metals that corrode in a localized manner, such as aluminum alloys, painted metals, and galvanically coupled dissimilar metals.
More Information:
The paper, "Accelerated Atmospheric Corrosion Testing of Ag," written by Huang Lin and G.S. Frankel, appears in NACE International's journal, CORROSION, Nov. 2013, Vol. 69, No. 11, pp. 1060-1072. See: http://dx.doi.org/10.5006/0926
About NACE International: Founded in 1943, NACE International, The Corrosion Society, serves 30,000 members in 130 countries. Based in Houston, Texas, with offices in the U.S., China, Malaysia, and Saudi Arabia, the organization reaches all industries impacted by corrosion and offers the most specified technical training and certification programs, conferences, industry standards, reports, publications, and software to prevent and mitigate corrosion. NACE International provides members with career and business building resources, government relations and public awareness support, and research and education to support the pursuit of global corrosion control solutions.
CORROSION is a technical research journal devoted to furthering the knowledge of corrosion science and engineering. The technical articles selected for publication in CORROSION provide a permanent record of the latest progress in the science and technology of corrosion control. The journal is directed at scientists and engineers concerned with the phenomena of corrosion processes and the protection of materials in corrosive environments. For more information, please visit http://corrosionjournal.org.
Alle Nachrichten aus der Kategorie: Materials Sciences
Materials management deals with the research, development, manufacturing and processing of raw and industrial materials. Key aspects here are biological and medical issues, which play an increasingly important role in this field.
innovations-report offers in-depth articles related to the development and application of materials and the structure and properties of new materials.
Zurück zur Startseite
Neueste Beiträge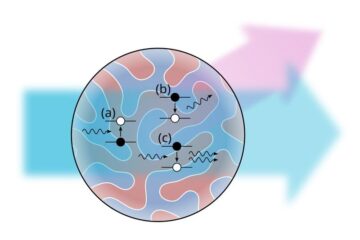 Who stole the light?
Self-induced ultrafast demagnetization limits the amount of light diffracted from magnetic samples at soft x-ray energies. Free electron X-ray lasers deliver intense ultrashort pulses of x-rays, which can be used…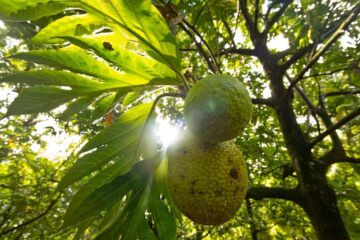 Could breadfruit be the next superfood?
UBC researchers say yes Breadfruit is sustainable, environmentally friendly and a high-production crop. A fruit used for centuries in countries around the world is getting the nutritional thumbs-up from a…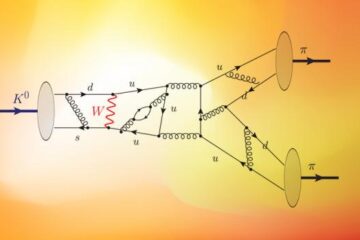 New calculation refines comparison of matter with antimatter
Theorists publish improved prediction for the tiny difference in kaon decays observed by experiments. -An international collaboration of theoretical physicists–including scientists from the U.S. Department of Energy's (DOE) Brookhaven National…