Steel components from the 3D printer: deposition welding in XXL format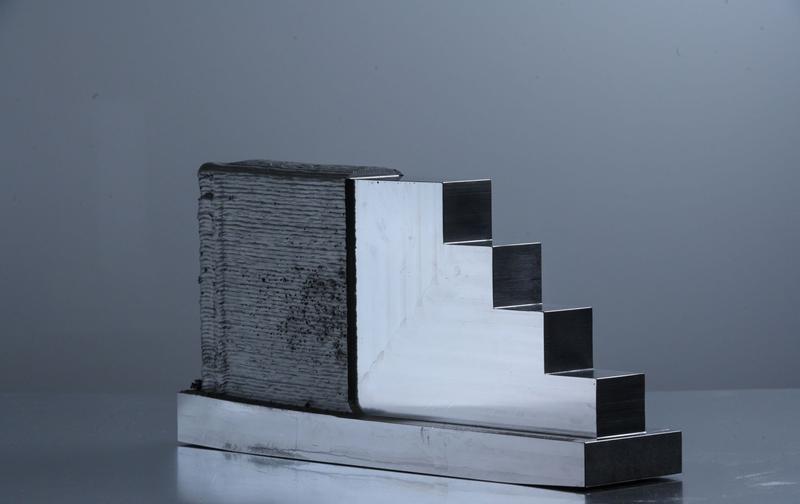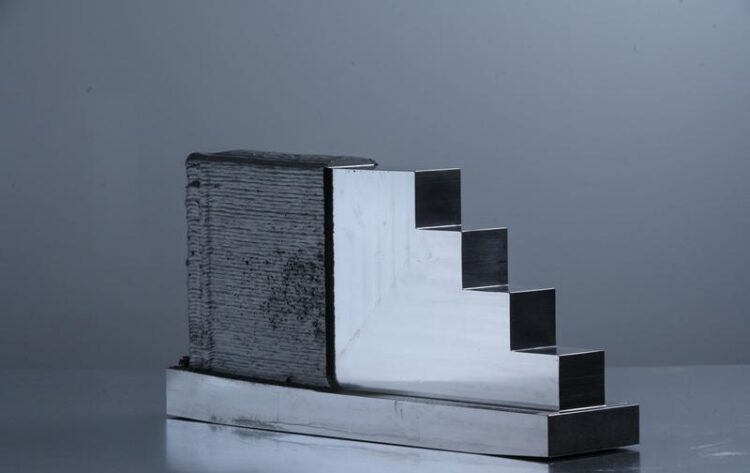 Additive Manufacturing of XXL components: Research institutes and companies from Lower Saxony have jointly developed a giant 3D printer. It can produce steel components weighing several tons – and is intended to save resources in production.
Manufacturing individual large-scale components is usually an energy- and material-intensive affair. In the "XXL3DDruck" project, scientists at the Laser Zentrum Hannover e.V. (LZH) have joined forces with partners to test a more resource-efficient way of producing XXL components. To this end, they produced parts of a ship gearbox housing with a mass of up to three tons layer by layer in an oversized 3D printer using a laser-assisted arc welding process.
XXL 3D printing to save energy and material in production
The XXL printer with an installation space of 3 x 4.5 meters, which is used as a prototype for research and development purposes only, is located at the marine gearbox manufacturer REINTJES in Hameln. It uses laser-assisted arc deposition welding, a high-performance additive process method for metals that achieves high mass throughput. The consortium can apply up to 3.2 kilograms of steel per hour with the printer.
The process can reduce the use of material and energy compared to conventional manufacturing methods: Classically, individual molds are made for the components of marine gearbox housings. This work step is eliminated in Additive Manufacturing. Material and weight can also be saved because components can be redesigned and constructed differently – with hollow walls, for example. Laser-assisted arc deposition welding can also implement individual, component, and customer-specific design requirements.
Resources are also saved in ship operation
XXL printing conserves resources during production and later during the operation of the ship – if less material is used, the ship has to accelerate less mass and thus also requires less fuel.
A part of a ship's gearbox housing, which is currently still being manufactured, serves as a demonstrator. Through Additive Manufacturing, the project participants would like to reduce the weight of a ship gearbox housing by several tons. The long-term goal for production is to reduce manufacturing and procurement time as well as to save raw materials such as steel by reducing the amount of material used per housing.
About XXL3DDruck
The joint project "XXL3DDruck: Energie- und ressourceneffiziente Herstellung großskaliger Produkte durch additive Fertigung am Beispiel von Schiffgetriebegehäusen" was funded by the German Federal Ministry for Economic Affairs and Climate Action under the funding code 03ET1644C (duration 2019 – 2023). The project was managed by REINTJES GmbH. The LZH was responsible for the development of the process technology. EILHAUER Maschinenbau GmbH took over the plant engineering of the XXL 3D printer. TEWISS – Technik und Wissen GmbH was responsible for building the print head and controlling the printer. The IPH – Institut für Integrierte Produktion Hannover gemeinnützige GmbH developed an inline measurement technology for process monitoring.
Weitere Informationen:
https://www.lzh.de/en/press-releases/2023/steel-components-3d-printer-deposition…
Media Contact
Lana Sommer Kommunikation
Laser Zentrum Hannover e.V.
All latest news from the category: Machine Engineering
Machine engineering is one of Germany's key industries. The importance of this segment has led to the creation of new university degree programs in fields such as production and logistics, process engineering, vehicle/automotive engineering, production engineering and aerospace engineering among others.
innovations-report offers informative reports and articles covering technologies such as automation, motion, power train, energy, conveyor, plastics, lightweight construction, logistics/warehousing, measurement systems, machine tools and control engineering.
Back to home
Newest articles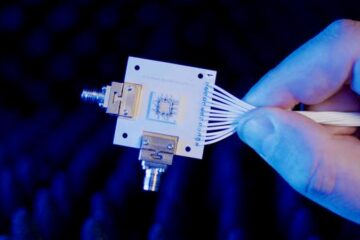 Smart antenna will revolutionize telecommunications industry
A new antenna technology developed at Utah State University will soon be tested by a national wireless provider for a pilot study that could revolutionize the telecommunications industry. Bedri Cetiner,…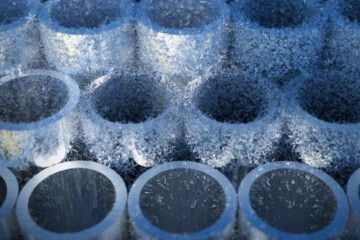 Elastocaloric cooling system opens door to climate-friendly AC
Air conditioning, refrigeration, and other cooling technologies account for more than 20 percent of today's global energy consumption, while the refrigerants they use have a global warming potential thousands of…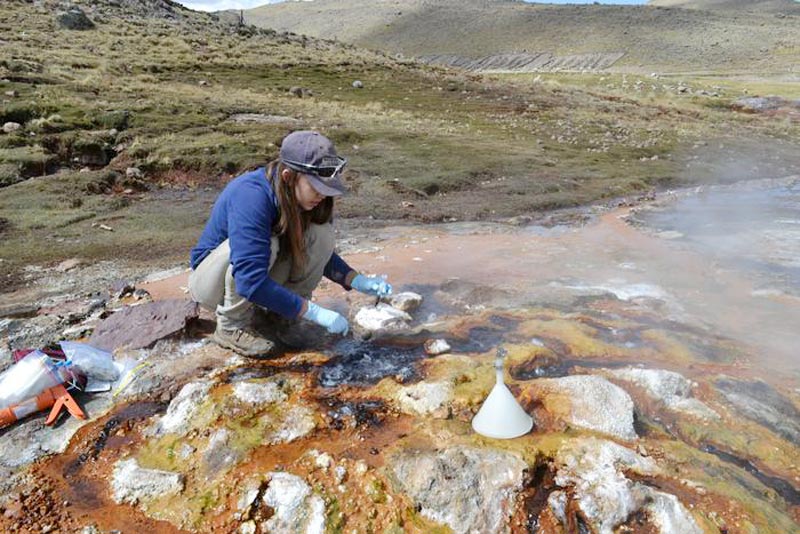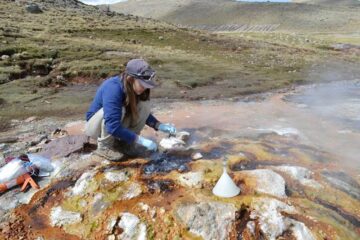 Tectonics matter
USU geoscientists probe geochemistry, microbial diversity of Peruvian hot springs. Heather Upin, Dennis Newell report microbial community composition is distinctly different in two tectonic settings. South America's Andes Mountains, the…