Satellite-based Laser Measurement Technology against Climate Change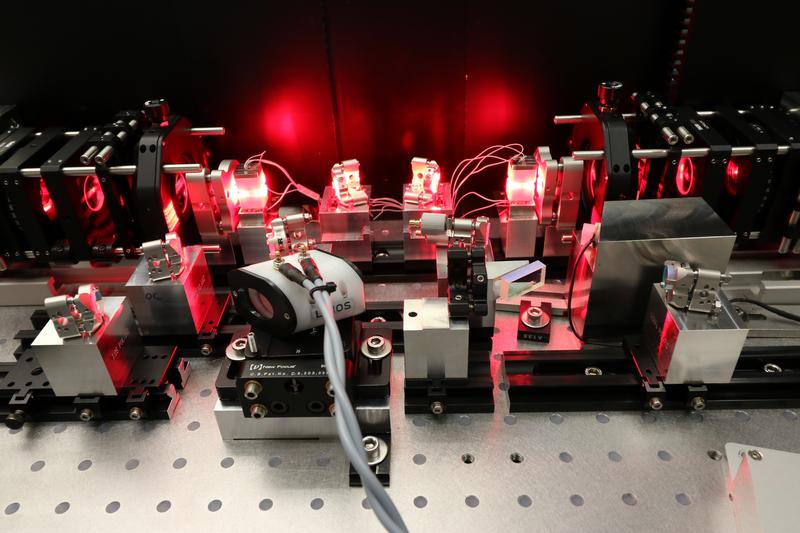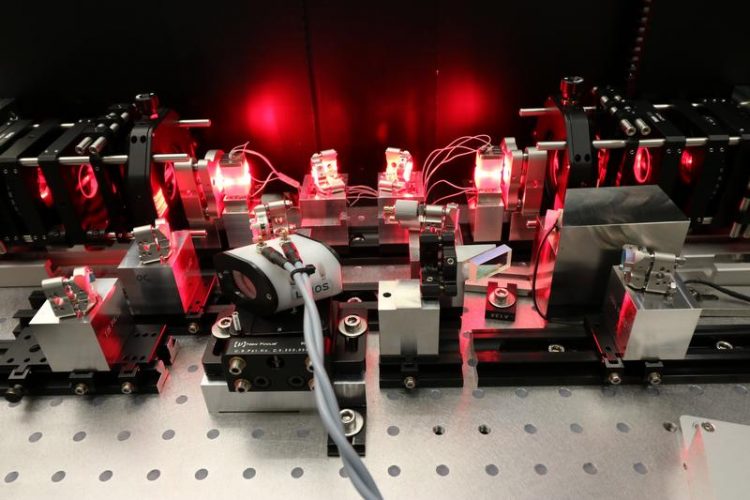 The fight against global climate change poses one of the greatest challenges of the coming decades. To develop effective measures against global warming, scientists need climate models that reliably represent interrelationships in the atmosphere. Currently, there is insufficient data about such relationships at high altitude (mesosphere), where crucial processes for global air circulation occur.
For the measurement of temperature and wind speed at this altitude, climate researchers rely on the modern resonance-lidar process. However, due to the complexity and the weight, these laser measuring systems are being used almost exclusively on the ground.
The work in ALISE constitutes the first step in developing a satellite-based observation system that enables wind and temperature conditions to be measured temporally and spatially in high-resolution in the mesosphere.
To accomplish this, the efficiency of the laser beam source, an alexandrite laser, needs to be increased by using laser diodes as a pump source. Furthermore, complexity and component weight will be reduced so that the requirements for space-based missions can be met.
In order to take advantage of laser measurement technology in satellite-based Earth observation, the scientists from Aachen have applied their many years of experience and expertise to developing laser beam sources and optical components for atmospheric measurements.
They were already able to demonstrate this, among others, in the Franco-German climate mission »MERLIN« and the »CHARM-F« project. The CHARM-F system recently successfully completed its first flight on the German research aircraft HALO (High Altitude and Long Range Research Aircraft) of the German Aerospace Center (DLR).
ALISE is supervised by the DLR, while the project budget is entirely provided by the Federal Ministry of Economic Affairs and Energy (FKZ: 50RP1605).
Please visit the DLR-website for additional information about the ALISE project: www.dlr-innospace.de/startseite/gefoerderte-projekte/alise/
Contact
Dr. rer. nat. Michael Strotkamp
Nonlinear Optics and Tunable Lasers Group
Phone +49 241 8906-132
michael.strotkamp@ilt.fraunhofer.de
Dipl.-Ing. Hans-Dieter Hoffmann
Head of the Competence Area Lasers and Laser Optics
Phone +49 241 8906-206
hansdieter.hoffmann@ilt.fraunhofer.de
Media Contact
Petra Nolis
Fraunhofer-Institut für Lasertechnik ILT
Alle Nachrichten aus der Kategorie: Machine Engineering
Machine engineering is one of Germany's key industries. The importance of this segment has led to the creation of new university degree programs in fields such as production and logistics, process engineering, vehicle/automotive engineering, production engineering and aerospace engineering among others.
innovations-report offers informative reports and articles covering technologies such as automation, motion, power train, energy, conveyor, plastics, lightweight construction, logistics/warehousing, measurement systems, machine tools and control engineering.
Zurück zur Startseite
Neueste Beiträge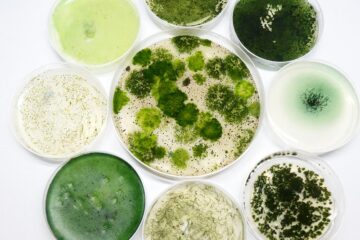 Cyanobacteria: Small Candidates …
… as Great Hopes for Medicine and Biotechnology In the coming years, scientists at the Chair of Technical Biochemistry at TU Dresden will work on the genomic investigation of previously…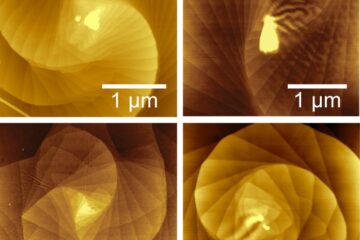 Do the twist: Making two-dimensional quantum materials using curved surfaces
Scientists at the University of Wisconsin-Madison have discovered a way to control the growth of twisting, microscopic spirals of materials just one atom thick. The continuously twisting stacks of two-dimensional…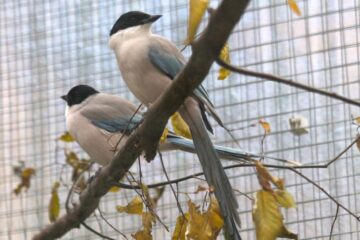 Big-hearted corvids
Social life as a driving factor of birds' generosity. Ravens, crows, magpies and their relatives are known for their exceptional intelligence, which allows them to solve complex problems, use tools…