Better communication performance for PC-based automation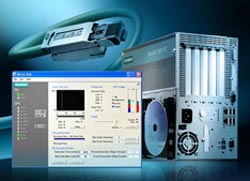 This can be used for both standard Ethernet and Profinet communications, for example as a Profinet IO controller or for communicating with Profinet CBA (Component Based Automation).
The controller communicates with I/O devices and other automation systems isochronously under the Profinet IRT (Isochronous Realtime) protocol standard. WinAC RTX operates the interface independently of the Windows operating system. This increases availability and guarantees deterministic response. The controller can also control up to three PROFIBUS lines.
Simatic WinAC RTX 2008 is configured and programmed with Step 7, either on the PC on which the software is installed or via Profinet or Profibus from any point in the network. WinAC RTX is program-compatible with the Simatic-S7-400 controllers so that previously created software can continue to be used one-to-one.
Windows and C/C++ applications, and PC cards and peripherals can be easily integrated by means of the Open Development Kit (ODK) to adapt a PC-based solution to any particular automation task. The new controller is compatible with earlier models, and all user programs can continue to be used unchanged.
Media Contact
Gerhard Stauss
Siemens Industry Automation
Alle Nachrichten aus der Kategorie: Machine Engineering
Machine engineering is one of Germany's key industries. The importance of this segment has led to the creation of new university degree programs in fields such as production and logistics, process engineering, vehicle/automotive engineering, production engineering and aerospace engineering among others.
innovations-report offers informative reports and articles covering technologies such as automation, motion, power train, energy, conveyor, plastics, lightweight construction, logistics/warehousing, measurement systems, machine tools and control engineering.
Zurück zur Startseite
Neueste Beiträge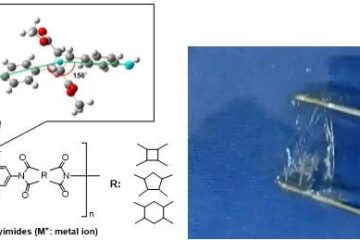 High-thermoresistant biopolyimides become water-soluble like starch
This is the first report for the syntheses of water-soluble polyimides which are Interestingly derived from bio-based resources, showing high transparency, tunable mechanical strength and the highest thermoresistance in water-soluble…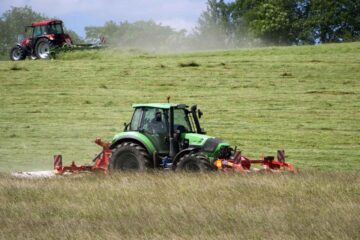 Land management in forest and grasslands
How much can we intensify? A first assessment of the effects of land management on the links between biodiversity, ecosystem functions and ecosystem services. Ecosystem services are crucial for human…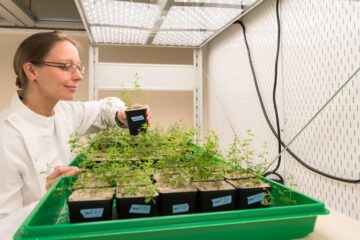 A molecular break for root growth
The dynamic change in root growth of plants plays an important role in their adjustment to soil conditions. Depending on the location, nutrients or moisture can be found in higher…