Power generation from industrial waste heat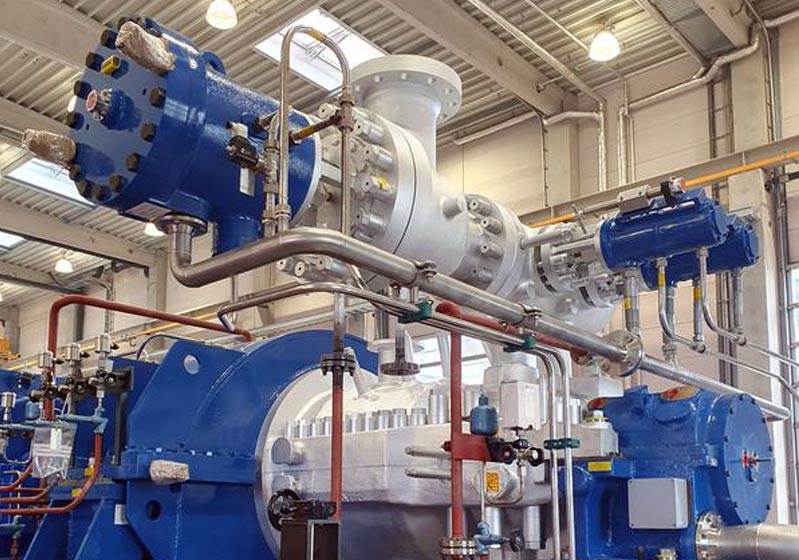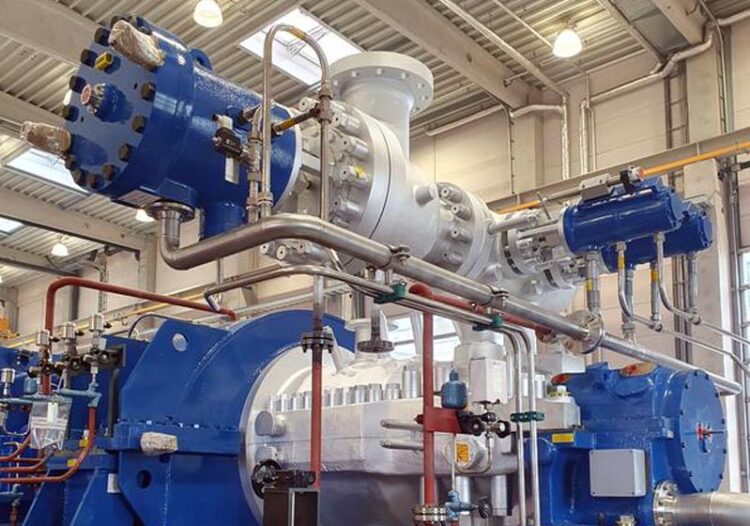 University of Bayreuth involved in pilot project on turbine development.
The use of industrial waste heat can develop into an important component of an energy industry that is independent of fossil fuels. To convert large amounts of waste heat into electricity as efficiently as possible, turbines with a high degree of efficiency are required that work with a special conversion process – the Organic Rankine Cycle (ORC).
In a pilot project for the development of such a turbine, the Center of Energy Technology (ZET) of the University of Bayreuth is cooperating with TGM Kanis Turbinen GmbH in Nuremberg. The Bavarian State Ministry of Economic Affairs, Regional Development and Energy is funding the project for three years with a total of about 1.7 million euros.
In most cases, the heat generated by industrial production processes is still released into the environment and thus into the atmosphere. If this waste heat were to be used on a large scale to generate electricity, this would make a significant contribution to climate protection and a sustainable energy industry. However, the temperatures of the waste heat generated by industrial plants depend on the respective industrial processes; they are usually between 100 and 500 degrees Celsius. The waste heat can therefore only be converted into electricity with the help of the Organic Rankine Cycle (ORC). In this process, an organic fluid with a low boiling point is used instead of water. In this way, turbines can be used efficiently to generate electricity even below 300 degrees Celsius.
Previous research work, in which the Center of Energy Technology (ZET) at the University of Bayreuth was involved, among others, has shown: When converting large amounts of industrial waste heat into electricity, a particularly high degree of efficiency is advantageous. The Nuremberg-based company TGM Kanis Turbinen GmbH now wants to apply the experience it has gained so far in steam applications to the development of a turbine with improved efficiency. The findings are to be transferred to the conversion of industrial waste heat in the new project, which is being funded by the Bavarian Ministry of Economic Affairs, Regional Development and Energy from the Bavarian Energy Research Programme. A corresponding ORC turbine is therefore to be built at the Nuremberg site. This is to be scalable up to a capacity of ten electrical megawatts (MWel).
The Center of Energy Technology (ZET) of the University of Bayreuth, which has extensive experience in operating geothermal ORC test plants on the Bayreuth campus, will support and drive the pilot project with its scientific expertise: It is responsible for the conception and design of the test stand, corresponding process simulations, and scientific monitoring of the plant's operation. A Bayreuth master's student from the Faculty of Engineering is also involved in the project from the outset. In his thesis, he will deal specifically with process simulation and the initial design of the plant. Further student work is already firmly scheduled.
Contact for scientific information:
Dr.-Ing. Florian Heberle
Senior research associate | ZET Managing Director
Technical Thermodynamics and Transport Processes (LTTT)
Center of Energy Technology (ZET)
University of Bayreuth
Phone: ++49 (0)921 / 55-6803 and 55-7163
E-mail: florian.heberle@uni-bayreuth.de
Media Contact
Christian Wißler Pressestelle
All latest news from the category: Machine Engineering
Machine engineering is one of Germany's key industries. The importance of this segment has led to the creation of new university degree programs in fields such as production and logistics, process engineering, vehicle/automotive engineering, production engineering and aerospace engineering among others.
innovations-report offers informative reports and articles covering technologies such as automation, motion, power train, energy, conveyor, plastics, lightweight construction, logistics/warehousing, measurement systems, machine tools and control engineering.
Back to home
Newest articles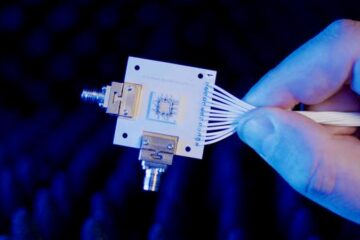 Smart antenna will revolutionize telecommunications industry
A new antenna technology developed at Utah State University will soon be tested by a national wireless provider for a pilot study that could revolutionize the telecommunications industry. Bedri Cetiner,…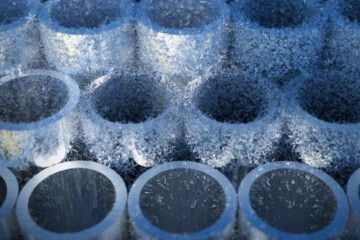 Elastocaloric cooling system opens door to climate-friendly AC
Air conditioning, refrigeration, and other cooling technologies account for more than 20 percent of today's global energy consumption, while the refrigerants they use have a global warming potential thousands of…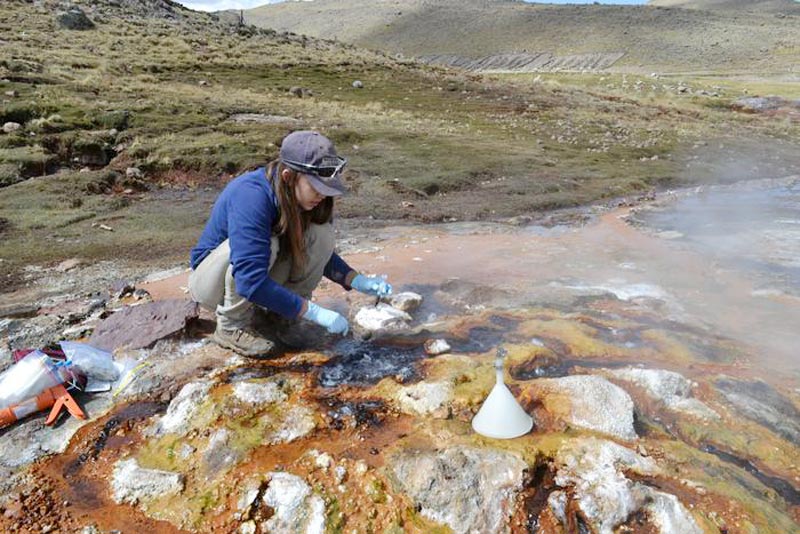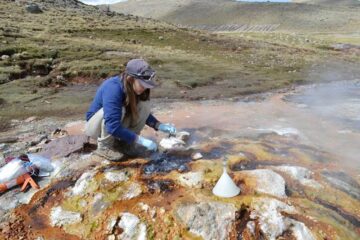 Tectonics matter
USU geoscientists probe geochemistry, microbial diversity of Peruvian hot springs. Heather Upin, Dennis Newell report microbial community composition is distinctly different in two tectonic settings. South America's Andes Mountains, the…