Faster degreasing of aluminium foil
Aluminium which is almost completely airtight is used in households and industry in order to keep food fresh and warm. For this purpose, a foil thickness of less than 0.007 millimetres – even thinner than a human hair – is already sufficient.
In order to achieve this degree of thinness, the aluminium foil is rolled in two layers. To ensure that it does not become stuck, separating grease which is not suitable for consumption is applied.
This layer of grease must be removed before the foil comes into contact with food. To ensure that the separating agent evaporates, the rolled-up aluminium foil has until now been heated in annealing furnaces for up to one hundred hours. The aim is to replace this costly degreasing procedure with a corona treatment. The mechanical engineering company Kampf Schneid- und Wickeltechnik from Wiehl has developed a pilot system. The method is presented in the BINE Projektinfo brochure "Degreasing aluminium foil using corona treatment" (04/2013).
The corona method can be incorporated inline into the production process. After the double foil has been separated, it runs through the corona station. The foil is degreased by an atmospheric air plasma. It runs over an earthed roller above which are high-voltage electrodes. Ions from the plasma come into contact with the foil with a high level of energy. This causes the separating grease to oxidise.
The project is being funded by the German Federal Ministry of Economics and Technology. The BINE Projektinfo brochure, which can be obtained free of charge from the BINE Information Service at FIZ Karlsruhe, is available online at www.bine.info or by calling +49 (0)228 92379-0.
Press contact
Uwe Milles
presse(at)bine.info
About BINE Information Service
Energy research for practical applications
The BINE Information Service reports on energy research topics, such as new materials, systems and components, as well as innovative concepts and methods. The knowledge gained is incorporated into the implementation of new technologies in practice, because first-rate information provides a basis for pioneering decisions, whether in the planning of energy-optimised buildings, increasing the efficiency of industrial processes, or integrating renewable energy sources into existing systems.
About FIZ Karlsruhe
FIZ Karlsruhe – Leibniz Institute for Information Infrastructure is a not-for-profit organization with the public mission to make sci-tech information from all over the world publicly available and to provide related services in order to support the national and international transfer of knowledge and the promotion of innovation.
Our business areas:
• STN International – the world's leading online service for research and patent information in science and technology
• KnowEsis – innovative eScience solutions to support the process of research in all its stages, and throughout all scientific disciplines
• Databases and Information Services – Databases and science portals in mathematics, computer science, crystallography, chemistry, and energy technology
FIZ Karlsruhe is a member of the Leibniz Association (WGL) which consists of 87 German research and infrastructure institutions.
Weitere Informationen:
http://www.bine.info/en/press/press-releases/press/pressemitteilung/aluminiumfolie-schneller-entfetten/
– Download cover, press release and info-pdf
http://www.bine.info/en – BINE Informationsdienst english
http://www.twitter.com/bineinfo – also on Twitter
All latest news from the category: Machine Engineering
Machine engineering is one of Germany's key industries. The importance of this segment has led to the creation of new university degree programs in fields such as production and logistics, process engineering, vehicle/automotive engineering, production engineering and aerospace engineering among others.
innovations-report offers informative reports and articles covering technologies such as automation, motion, power train, energy, conveyor, plastics, lightweight construction, logistics/warehousing, measurement systems, machine tools and control engineering.
Back to home
Newest articles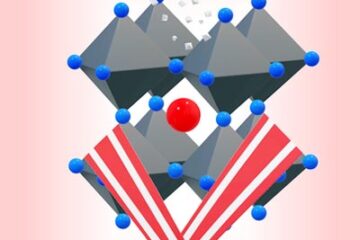 Perovskite solar cells soar to new heights
Metal halide perovskites have been under intense investigation over the last decade, due to the remarkable rise in their performance in optoelectronic devices such as solar cells or light-emitting diodes….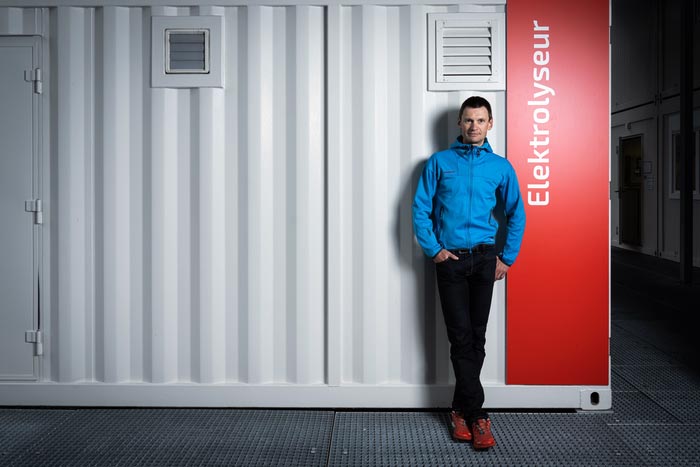 Blue hydrogen can help protect the climate
An international group of researchers led by the Paul Scherrer Institute and the Heriot-Watt University has carried out in-depth analyses of the climate impact of blue hydrogen. This is produced…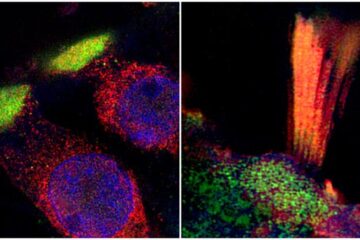 Genes associated with hearing loss visualised in new study
Researchers from Uppsala University have been able to document and visualise hearing loss-associated genes in the human inner ear, in a unique collaboration study between otosurgeons and geneticists. The findings…