Energy management system for industry expanded and engineering improved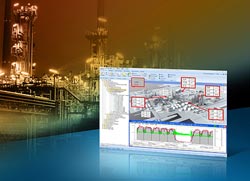 The new Simatic WinCC/B.Data V5.2 SP1 version features a data connection wizard which facilitates easy and efficient linking of energy measuring points and WinCCarchive tags to B.Data. The wizard also supports the user in acquiring data from various sources such as WinCC, OPC or FTP. Installation is significantly faster and easier. Less experienced users are supported by default parameters, a standardized setup process, tooltips, simple configuration even for multi-user systems, as well as improved documentation.
More experienced users benefit from the greater degree of freedom offered for selecting settings by the expert set-up mode. The new WinCC/B.Data version 5.2 SP1 not only supports WinCC V7.0 SP2 but also the supervisory control and data acquisition Scada system Simatic WinCC RT Professional V11 SP1, which is used to connect the energy management system to the runtime system of the TIA Portal engineering framework.
With the Simatic WinCC/B.Data energy management system, which now also supports Microsoft Excel 2010 and Windows 7, manufacturing companies can optimize their energy costs and transparency at management level, from purchasing to planning and controlling. Seamless energy and materials accounting in power generation and consumption systems enhances energy efficiency and lowers energy costs.
The Siemens Industry Sector (Erlangen, Germany) is the world's leading supplier of innovative and environmentally friendly products and solutions for industrial customers. With end-to-end automation technology and industrial software, solid vertical-market expertise, and technology-based services, the Sector enhances its customers' productivity, efficiency, and flexibility. With a global workforce of more than 100,000 employees, the Industry Sector comprises the Divisions Industry Automation, Drive Technologies and Customer Services as well as the Business Unit Metals Technologies. For more information, visit http://www.siemens.com/industry
The Siemens Industry Automation Division (Nuremberg, Germany) supports the entire value chain of its industrial customers – from product design to production and services – with an unmatched combination of automation technology, industrial control technology, and industrial software. With its software solutions, the Division can shorten the time-to-market of new products by up to 50 percent. Industry Automation comprises five Business Units: Industrial Automation Systems, Control Components and Systems Engineering, Sensors and Communications, Siemens PLM Software, and Water Technologies. For more information, visit http://www.siemens.com/industryautomation
Reference Number: IIA2011113105e
Contact
Mr. Gerhard Stauss
Industry Automation Division
Siemens AG
Gleiwitzerstr. 555
90475 Nuremberg
Germany
Tel: +49 (911) 895-7945
gerhard.stauss​@siemens.com
Media Contact
Gerhard Stauss
Siemens Industry
All news from this category: Machine Engineering
Machine engineering is one of Germany's key industries. The importance of this segment has led to the creation of new university degree programs in fields such as production and logistics, process engineering, vehicle/automotive engineering, production engineering and aerospace engineering among others.
innovations-report offers informative reports and articles covering technologies such as automation, motion, power train, energy, conveyor, plastics, lightweight construction, logistics/warehousing, measurement systems, machine tools and control engineering.
Back to the Homepage
Latest posts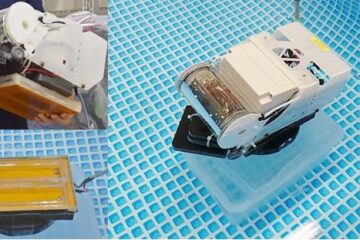 Seawater as an electrical cable !?
Wireless power transfers in the ocean For drones that can be stationed underwater for the adoption of ICT in mariculture. Associate professor Masaya Tamura, Kousuke Murai (who has completed the…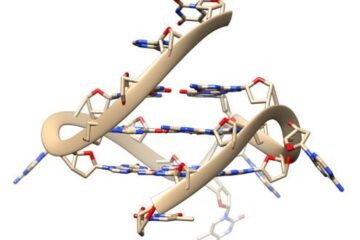 Rare quadruple-helix DNA found in living human cells with glowing probes
New probes allow scientists to see four-stranded DNA interacting with molecules inside living human cells, unravelling its role in cellular processes. DNA usually forms the classic double helix shape of…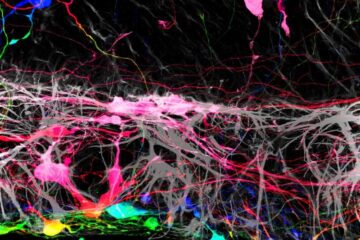 A rift in the retina may help repair the optic nerve
In experiments in mouse tissues and human cells, Johns Hopkins Medicine researchers say they have found that removing a membrane that lines the back of the eye may improve the…