Casting-rolling line at TU Freiberg enables innovative magnesium components for lightweight construction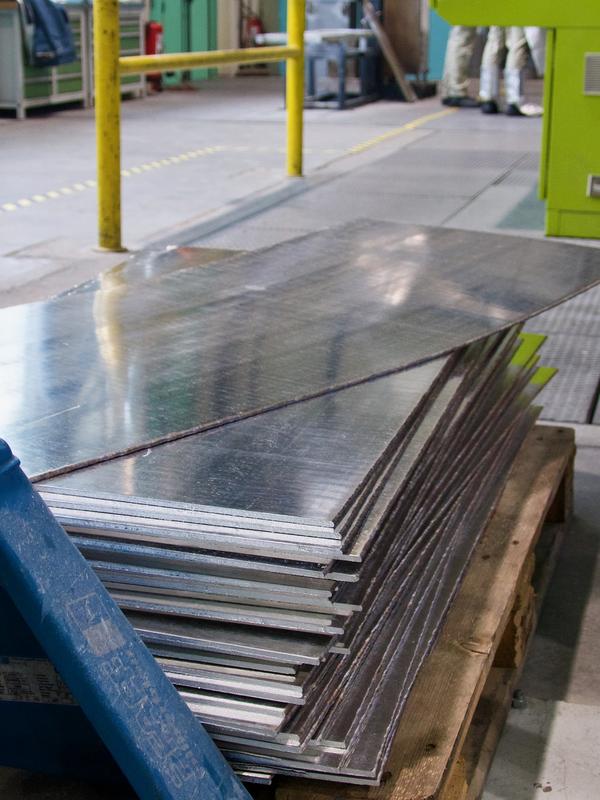 As part of the AMARETO project (Saxon Alliance for Material and Resource Efficient Technologies), the Institute for Metal Forming (IMF) has now produced cast rolled magnesium strip of the alloy WZ73 for the first time worldwide.
This is not only extremely light, but also very stable and recyclable. This makes it particularly interesting for the lightweight construction industry. The scientists are currently carrying out further tests on the 60 panels produced. The aim is to further optimize the process parameters.
"This achievement proves the versatile application of the pilot plant at the IMF. With our new, young research team, we want to advance and further develop the forward-looking technology of casting-rolling", says IMF Director Prof. Ulrich Prahl. The planned research tasks include the use of different alloys, optimized machine components and innovative measuring technology.
Thorsten Henseler's new "casting-rolling team" is focusing on the comprehensive digitalization of the process: "The potential to gather new findings for science and industry in this way is enormous. Above all, we see many potential uses for the future of industry 4.0 in the rapid analysis of newly acquired process data".
To the AMARETO project:
In the "Saxon Alliance for Material- and Resource-Efficient Technologies – AMARETO", which is funded by the Saxon State Ministry of Science and the Arts with 5.5 million euros, institutes of the Technical Universities of Freiberg, Chemnitz and Dresden and the Fraunhofer IWU are pooling their expertise with the common goal of developing new methods and transfer solutions for individual parts of the value-added chain that will enable SMEs to significantly reduce their product launch risk.
Prof. Dr.-Ing. Ulrich Prahl, Phone: +49 3731 393698; Mail: Ulrich.Prahl@imf.tu-freiberg.de
https://tu-freiberg.de/en/fakult5/imf/institute/institute-of-metal-forming/resea… (Technikum Magnesium sheet)
https://amareto.info/en/ (AMARETO)
Media Contact
Luisa Rischer
idw - Informationsdienst Wissenschaft
Alle Nachrichten aus der Kategorie: Machine Engineering
Machine engineering is one of Germany's key industries. The importance of this segment has led to the creation of new university degree programs in fields such as production and logistics, process engineering, vehicle/automotive engineering, production engineering and aerospace engineering among others.
innovations-report offers informative reports and articles covering technologies such as automation, motion, power train, energy, conveyor, plastics, lightweight construction, logistics/warehousing, measurement systems, machine tools and control engineering.
Zurück zur Startseite
Neueste Beiträge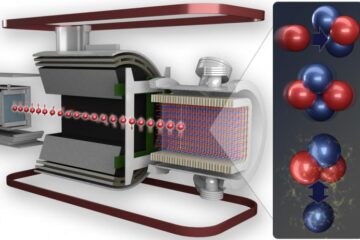 Scientists achieve higher precision weak force measurement between protons, neutrons
Through a one-of-a-kind experiment at the Department of Energy's Oak Ridge National Laboratory, nuclear physicists have precisely measured the weak interaction between protons and neutrons. The result quantifies the weak…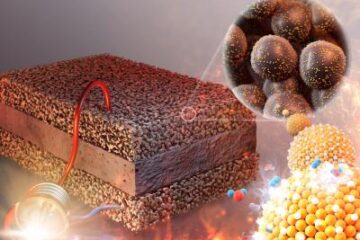 High-performance single-atom catalysts for high-temperature fuel cells
Individual Pt atoms participate in catalytic reaction to faciitate the electrode process by up to 10 times. Single-atom Pt catalysts are stable at 700 degrees Celsius and expected to stimulate…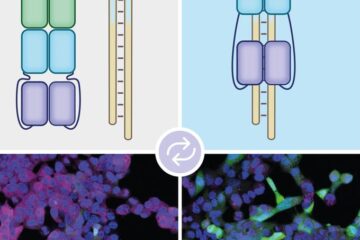 New method allows precise gene control by light
A novel optical switch makes it possible to precisely control the lifespan of genetic "copies". These are used by the cell as building instructions for the production of proteins. The…