App for ultrasonic flowmeters
Siemens Industry Automation Division introduces the Sitrans Connection Apple iOS communication application, designed for use with all Sitrans F US clamp-on ultrasonic flowmeters.
Sitrans Connection enables direct communication between an Apple iOS device (iPhone, iPad or iPod Touch) and any Sitrans F US clamp-on ultrasonic flowmeter to enhance all metering functionalities, including programming, operational review, data logging and download.
The Sitrans Connection app provides greater mobility, making connectivity possible without the need for a laptop computer. The app also features full menu visibility and a complete alphanumeric keypad for easier navigation and programming, which is especially useful for meters with limited displays. In addition, Sitrans Connection provides Siemens technical experts with a live link to the meter for instant diagnostic review and programming, reducing the need for on-site service (Wi-Fi or cellular service required).
Sitrans F US clamp-on ultrasonic flowmeters are tailored for measuring flow in a wide range of applications belonging to various industries, including oil and gas, water/wastewater, HVAC, power generation, chemical and petrochemical.
Follow us on Twitter: www.twitter.com/siemens_press
The Siemens Industry Sector (Erlangen, Germany) is the world's leading supplier of innovative and environmentally friendly products and solutions for industrial customers. With end-to-end automation technology and industrial software, solid vertical-market expertise, and technology-based services, the Sector enhances its customers' productivity, efficiency, and flexibility. With a global workforce of more than 100,000 employees, the Industry Sector comprises the Divisions Industry Automation, Drive Technologies and Customer Services as well as the Business Unit Metals Technologies. For more information, visit http://www.siemens.com/industry
The Siemens Industry Automation Division (Nuremberg, Germany) supports the entire value chain of its industrial customers – from product design to production and services – with an unmatched combination of automation technology, industrial control technology, and industrial software. With its software solutions, the Division can shorten the time-to-market of new products by up to 50 percent. Industry Automation comprises five Business Units: Industrial Automation Systems, Control Components and Systems Engineering, Sensors and Communications, Siemens PLM Software, and Water Technologies. For more information, visit http://www.siemens.com/industryautomation
Reference Number: IIA2013093312e
Contact
Mr. Peter Jefimiec
Industry Automation Division
Siemens AG
Gleiwitzerstr. 555
90475 Nuremberg
Germany
Tel: +49 (911) 895-7975
peter.jefimiec​@siemens.com
Media Contact
Peter Jefimiec
Siemens Industry
All latest news from the category: Machine Engineering
Machine engineering is one of Germany's key industries. The importance of this segment has led to the creation of new university degree programs in fields such as production and logistics, process engineering, vehicle/automotive engineering, production engineering and aerospace engineering among others.
innovations-report offers informative reports and articles covering technologies such as automation, motion, power train, energy, conveyor, plastics, lightweight construction, logistics/warehousing, measurement systems, machine tools and control engineering.
Back to home
Newest articles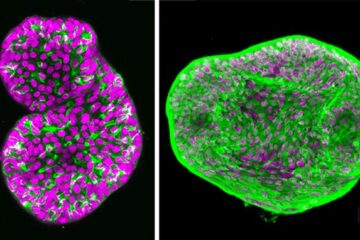 Prostate cancer organoids open path to precision oncology
A multi-institutional team of investigators led by bioengineer Ankur Singh has developed research tools that shed new light on a virtually untreatable form of prostate cancer, opening a pathway that may lead…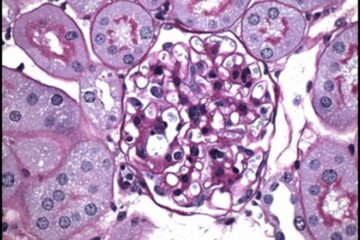 Experimental compound counters diabetic complications
An experimental compound reduced complications of type 1 and type 2 diabetes in mice – not by lowering blood sugar – but by countering its consequences: cell death, inflammation, and…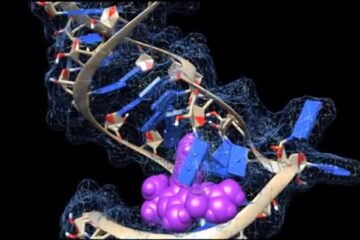 Taking new aim at COVID-19
The coronavirus's tangled strands of RNA could offer new ways to treat people who get infected. To the untrained eye, the loops, kinks and folds in the single strand of…