Zebrafish model of a learning and memory disorder shows better treatment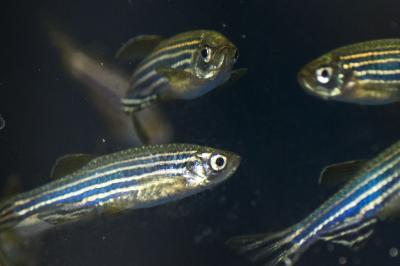 NF1 is one of the most common inherited neurological disorders, affecting about one in 3,000 people. It is characterized by tumors, attention deficits, and learning problems. Most people with NF1 have symptoms before the age of 10. Therapies target Ras, a protein family that guides cell proliferation. The NF1 gene encodes neurofibromin, a very large protein with a small domain involved in Ras regulation.
Unexpectedly, the Penn team showed that some of the behavioral defects in mutant fish are not related to abnormal Ras, but can be corrected by drugs that affect another signaling pathway controlled by the small molecule cAMP. They used the zebrafish model of NF1 to show that memory defects – such as the recall of a learned task — can be corrected by drugs that target Ras, while learning deficits are corrected by modulation of the cAMP pathway. Overall, the team's results have implications for potential therapies in people with NF1.
"We now know that learning and memory defects in NF1 are distinct and potentially amenable to drug therapy," says co-senior author Jon Epstein, MD, chair of the department of Cell and Developmental Biology. "Our data convincingly show that memory defects in mutant fish are due to abnormal Ras activity, but learning defects are completely unaffected by modulation of these pathways. Rather these deficits are corrected with medicines that modulate cAMP."
Over the last 20 years, zebrafish have become great models for studying development and disease. Like humans, zebrafish are vertebrates, and most of the genes required for normal embryonic development in zebrafish are also present in humans. When incorrectly regulated, these same genes often cause tumor formation and metastatic cancers.
Zebrafish have also become an ideal model for studying vertebrate neuroscience and behavior. In fact, co-senior author Michael Granato, PhD, professor of Cell and Developmental Biology, has developed the first high-throughput behavioral assays that measure learning and memory in fish. For example, Granato explains, "normal fish startle with changes in noise and light level by bending and swimming away from the annoying stimuli and do eventually habituate, that is get used to the alternations in their environment. But, NF1 fish mutants fail to habituate. However, after adding cAMP to their water, they do learn, and then behave like the non-mutant fish."
This clearly indicates that learning deficits in the NF1 mutant fish are corrected by adding various substances that boost cAMP signaling. "Our data also indicate that learning and memory defects are reversible with acute pharmacologic treatments and are therefore not hard-wired, as might be expected for a defect in the development of nerves," says Epstein. "This offers great hope for therapeutic intervention for NF1 patients."
###
Co-first authors Marc A. Wolman and Eric D. de Groh, Sean M. McBride, and Thomas A. Jongens, all from Penn, were also on the paper.
The work was funded by the National Heart, Lung and Blood Institute (R01 HL062974, HD 37975A11) and the National Institute of Mental Health (RO1 MH092257), the Department of Defense, the FRAXA Research Foundation, and the University of Pennsylvania Clinical Research Scholars Program.
Penn Medicine is one of the world's leading academic medical centers, dedicated to the related missions of medical education, biomedical research, and excellence in patient care. Penn Medicine consists of the Raymond and Ruth Perelman School of Medicine at the University of Pennsylvania (founded in 1765 as the nation's first medical school) and the University of Pennsylvania Health System, which together form a $4.3 billion enterprise.
The Perelman School of Medicine has been ranked among the top five medical schools in the United States for the past 17 years, according to U.S. News & World Report's survey of research-oriented medical schools. The School is consistently among the nation's top recipients of funding from the National Institutes of Health, with $392 million awarded in the 2013 fiscal year.
The University of Pennsylvania Health System's patient care facilities include: The Hospital of the University of Pennsylvania — recognized as one of the nation's top "Honor Roll" hospitals by U.S. News & World Report; Penn Presbyterian Medical Center; Chester County Hospital; Penn Wissahickon Hospice; and Pennsylvania Hospital — the nation's first hospital, founded in 1751. Additional affiliated inpatient care facilities and services throughout the Philadelphia region include Chestnut Hill Hospital and Good Shepherd Penn Partners, a partnership between Good Shepherd Rehabilitation Network and Penn Medicine.
Penn Medicine is committed to improving lives and health through a variety of community-based programs and activities. In fiscal year 2013, Penn Medicine provided $814 million to benefit our community.
Media Contact
Karen Kreeger
Eurek Alert!
All latest news from the category: Life Sciences and Chemistry
Articles and reports from the Life Sciences and chemistry area deal with applied and basic research into modern biology, chemistry and human medicine.
Valuable information can be found on a range of life sciences fields including bacteriology, biochemistry, bionics, bioinformatics, biophysics, biotechnology, genetics, geobotany, human biology, marine biology, microbiology, molecular biology, cellular biology, zoology, bioinorganic chemistry, microchemistry and environmental chemistry.
Back to home
Newest articles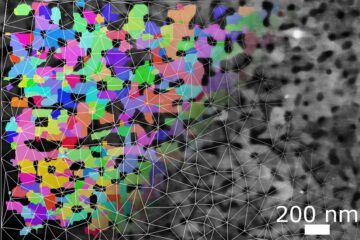 Thermal insulation for quantum technologies
Thermal insulation is not only important for buildings, but also in quantum technologies. While insulation panels around a house keep the heat inside, quantum devices require insulation against heat from…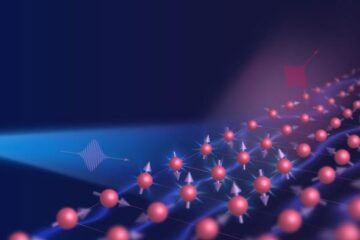 Spin keeps electrons in line in iron-based superconductor
Electronic nematicity, thought to be an ingredient in high temperature superconductivity, is primarily spin driven in FeSe finds a study in Nature Physics. Researchers from PSI's Spectroscopy of Quantum Materials…
Scientists devise method to prevent deadly hospital infections without antibiotics
Novel surface treatment developed at UCLA stops microbes from adhering to medical devices like catheters and stents. A hospital or medical clinic might be the last place you'd expect to…