Wild mongooses avoid inbreeding with unusual reproductive strategy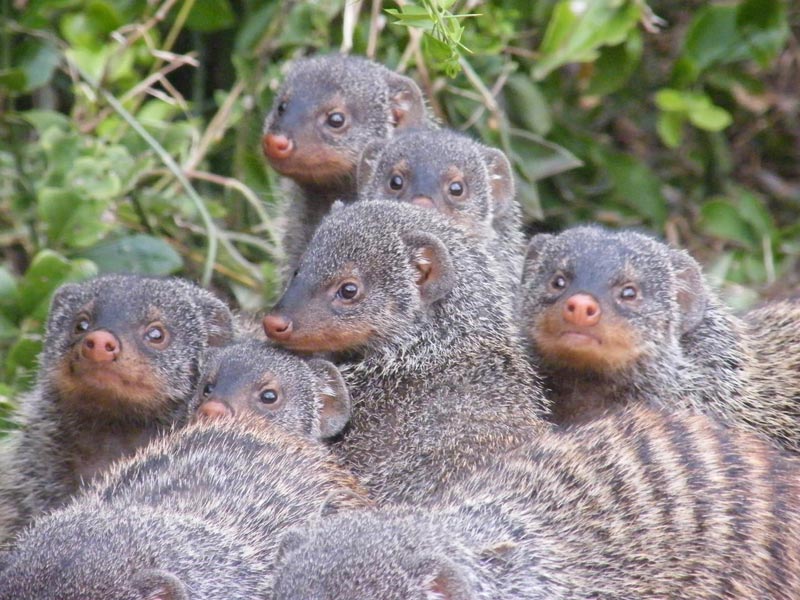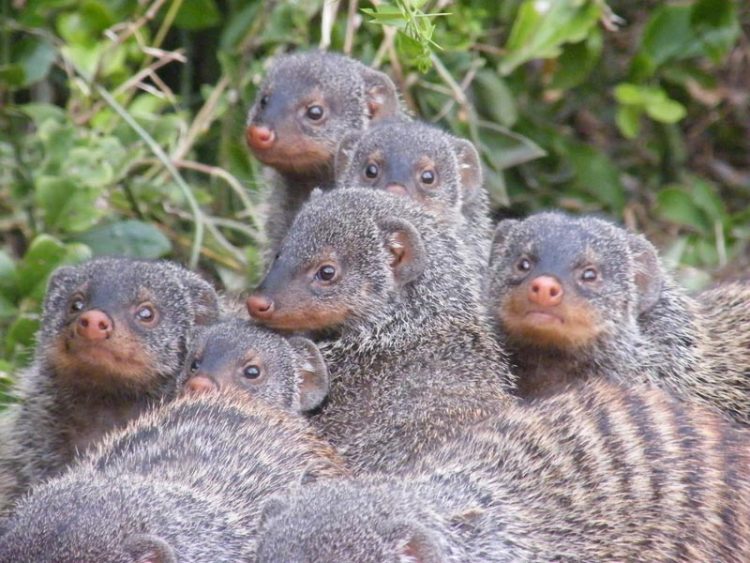 Researchers studying banded mongooses in Uganda have discovered that these small mammals are able to discriminate between relatives and non-relatives to avoid inbreeding even when mating within their own closely related social group.
Inbreeding can be a big problem for social species such as banded mongooses because they grow up in social groups consisting mainly of close relatives. This study is the first to suggest that social animals are able to avoid the costs of inbreeding without relying on un-related mating partners from other social groups.
Dr Jennifer Sanderson, from the University of Exeter, has been observing wild banded mongooses to understand how they avoid the negative aspects of inbreeding. The findings of the 16-year study are published today in the journal Molecular Ecology.
She found that while most social mammals avoid inbreeding by either not breeding or dispersing to a group of non-relatives, male banded mongooses avoid inbreeding by focusing their mating effort towards females within their extended family to which they are least related.
Although the researchers do not yet understand how they avoid inbreeding, the mongooses may use scent, or their highly individual calls, to help them gauge relatedness.
According to Dr Sanderson: "Wild animals are known to use a variety of tactics to avoid the costs associated with inbreeding but most of these tactics involve dispersal or waiting to encounter an unrelated immigrant. Our study has shown that both male and female banded mongooses are able to avoid inbreeding while mating within their family group even in the absence of immigration".
Dr Sanderson collaborated with Dr Hazel Nichols to collect thousands of genetic samples from the Ugandan mongooses which were then analysed at Liverpool John Moores University.
Dr Nichols from Liverpool John Moores University said: "We've used a large number of genetic markers to determine the parents of over 1500 banded mongoose pups. This has allowed us to quantify the occurrence of inbreeding and investigate the tactics used by both male and female banded mongooses to avoid it."
Banded mongooses are close relatives of the famous meerkat and are found living in stable social groups across Central and Eastern Africa. They are highly social, with most individuals remaining in their natal group surrounded by relatives for their whole lives.
Dr Sanderson found that when banded mongooses did breed with close relatives the resulting inbred offspring were significantly smaller than their outbred littermates when they emerged from the den for the first time. This finding is indicative of inbreeding depression and highlights the benefits to be gained from avoiding mating with close relatives.
Male banded mongooses actively guard females to gain access to mating opportunities, and the study shows this guarding behaviour is preferentially directed towards less closely related females.
Professor Cant from the University of Exeter, who leads the Banded Mongoose Research Project which has been observing the mammals' mating behaviours for over 20 years, said: "We've used a combination of behavioural observations and genetic analyses to investigate possible tactics of inbreeding avoidance in both male and female banded mongooses. It's not just the males who actively avoid mating with relatives; we also found that female banded mongooses may avoid inbreeding by upgrading from related mate-guards to unrelated mating partners."
The results of this study are the first to demonstrate a breeding system where both males and females are able to avoid inbreeding when mating within their extended family group and in the absence of unrelated immigrants.
This mechanism of inbreeding avoidance is previously unknown in cooperative breeders, but may be more important in species where there is variation in within-group relatedness, and where dispersal or extra-group mating opportunities are limited.
###
The study was funded by the European Research Council.
'Banded mongooses avoid inbreeding when mating with members of the same natal group' by Jennifer Sanderson, Jinliang Wang, Emma Vitikainen, Michael Cant & Hazel Nichols is published in the journal Molecular Ecology.
About the University of Exeter
The University of Exeter is a Russell Group university and in the top one percent of institutions globally. It combines world-class research with very high levels of student satisfaction. Exeter has over 19,000 students and is ranked 7th in The Times and The Sunday Times Good University Guide league table, 10th in The Complete University Guide and 9th in the Guardian University Guide 2015. In the 2014 Research Excellence Framework (REF), the University ranked 16th nationally, with 98% of its research rated as being of international quality. Exeter was The Sunday Times University of the Year 2012-13.
The University has four campuses. The Streatham and St Luke's campuses are in Exeter and there are two campuses in Cornwall, Penryn and Truro. The 2014-2015 academic year marks the 10-year anniversary of the two Cornwall campuses. In a pioneering arrangement in the UK, the Penryn Campus is jointly owned and managed with Falmouth University. At the campus, University of Exeter students can study programmes in the following areas: Animal Behaviour, Conservation Biology and Ecology, English, Environmental Science, Evolutionary Biology, Geography, Geology, History, Human Sciences, Marine Biology, Mining and Minerals Engineering, Politics and International Relations, Renewable Energy and Zoology.
The University has invested strategically to deliver more than £350 million worth of new facilities across its campuses in the past few years; including landmark new student services centres – the Forum in Exeter and The Exchange at Penryn – together with world-class new facilities for Biosciences, the Business School and the Environment and Sustainability Institute. There are plans for another £330 million of investment between now and 2016.
http://www.exeter.ac.uk/cornwall
About the University of Exeter's Centre for Ecology and Conservation (CEC)
Staff at the Centre for Ecology and Conservation, based on the Penryn Campus, undertake cutting-edge research that focusses on whole organism biology. The CEC has three interlinked research groups: Behaviour, Ecology and Conservation, and Evolution which constitute 40 academics and over 100 early career researchers. It engages widely with businesses, charities and government agencies and organisations in Cornwall, the Isles of Scilly and beyond to translate its research into societal impact. Staff at the CEC deliver educational programs to some 500 undergraduate and 100 postgraduate students.
A new £5.5 million Science and Engineering Research Support Facility (SERSF) is currently under construction at the Penryn Campus. The facility will bring pioneering business, science and engineering together and will provide space for the growing CEC alongside the University of Exeter Business School, which is expanding into Cornwall, and the University's Marine Renewables team.
The University of Exeter and Falmouth University are founding partners in the Combined Universities in Cornwall (CUC), a unique collaboration between six universities and colleges to promote regional economic regeneration through Higher Education, funded mainly by the European Union (Objective One and Convergence), the South West Regional Development Agency and the Higher Education Funding Council for England, with support from Cornwall Council.
All latest news from the category: Life Sciences and Chemistry
Articles and reports from the Life Sciences and chemistry area deal with applied and basic research into modern biology, chemistry and human medicine.
Valuable information can be found on a range of life sciences fields including bacteriology, biochemistry, bionics, bioinformatics, biophysics, biotechnology, genetics, geobotany, human biology, marine biology, microbiology, molecular biology, cellular biology, zoology, bioinorganic chemistry, microchemistry and environmental chemistry.
Back to home
Newest articles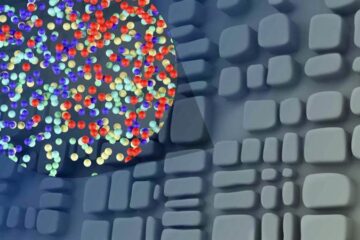 Better magnets for green energy
Researchers use multicomponent alloys to make strong and ductile soft magnetic materials. Latest results now published in the journal Nature. Soft magnetic materials (SMMs) applied in electric engines transform energy…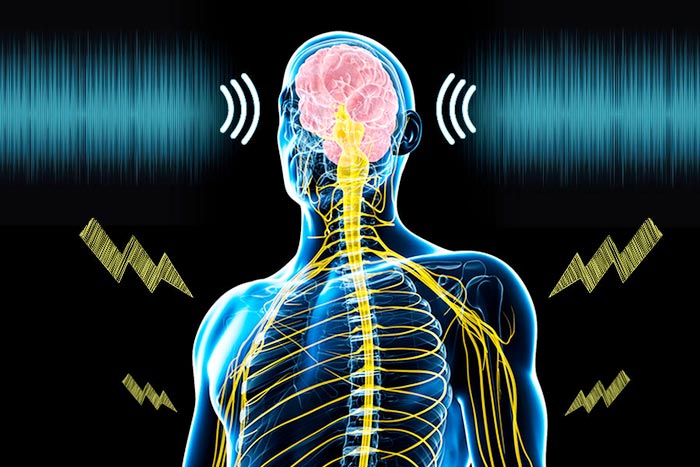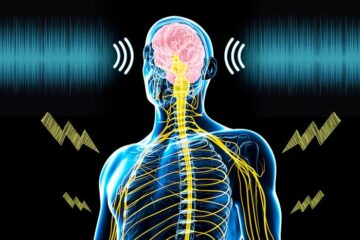 Sound plus electrical body stimulation has potential to treat chronic pain
New technique could relieve pain for individuals with various chronic and neurological conditions. A University of Minnesota Twin Cities-led team has found that electrical stimulation of the body combined with…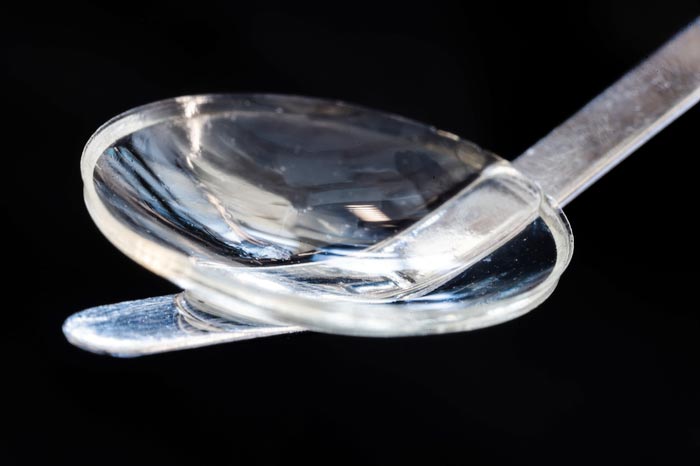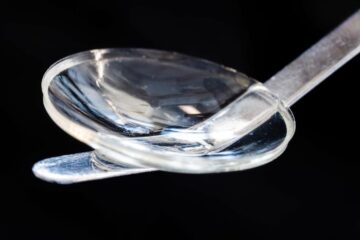 Bioengineered cornea can restore sight to the blind and visually impaired
Bioengineered corneal tissue for minimally invasive vision restoration in advanced keratoconus in two clinical cohorts. Researchers and entrepreneurs have developed an implant made of collagen protein from pig's skin, which…