Viruses support photosynthesis in bacteria – an evolutionary advantage?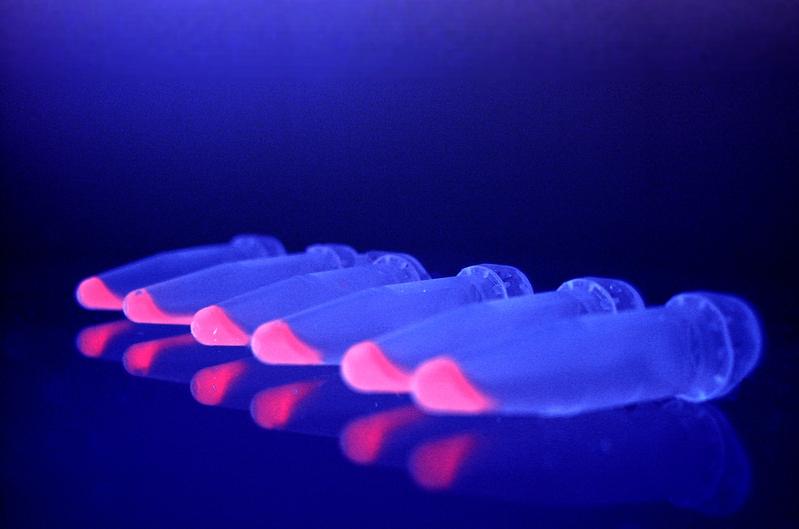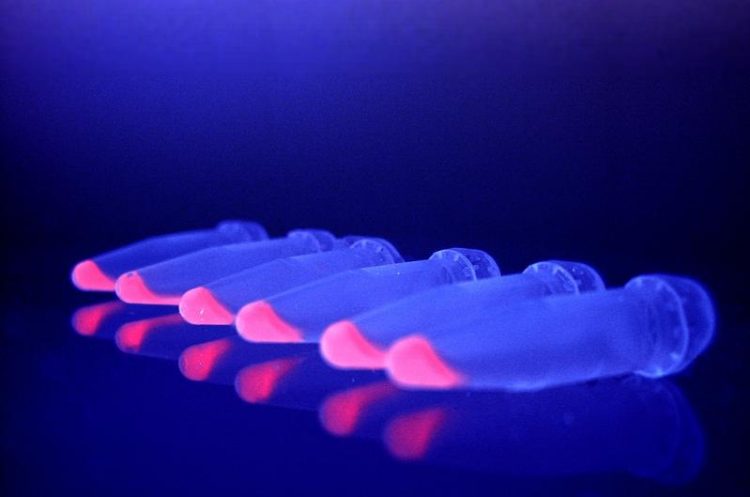 When viruses infect a cell, they use it as a factory to replicate themselves. "They abuse the bacteria to produce new virus proteins," says microbiology professor Dr Nicole Frankenberg-Dinkel, from the TU Kaiserslautern. "This creates new viruses that are assembled in the host cell."
Bacteriophages also carry what are known as auxiliary metabolic genes in their DNA. "These are responsible for producing various proteins. They appear to give the virus an advantage, for instance, by stimulating the host cell`s metabolism," adds professor Dr Eckhard Hofmann, who leads the protein crystallography group at the Ruhr University Bochum.
In this study, the researchers concentrated on bacteriophages that infect blue-green algae, also known as cyanobacteria. Their work focused on a certain protein, whose structure they analysed more closely. "Our findings indicate that it plays an important role in the assembly of light-harvesting complexes in host bacteria," explains Frankenberg-Dinkel.
These complexes allow the microorganisms to harvest the energy of sunlight. Just like plants, they conduct photosynthesis – using light energy to convert carbon dioxide and water into carbohydrates and oxygen. "These light-harvesting complexes consist of proteins and coloured pigments," the Kaiserslautern professor continues. In the case of blue-green algae, a pink coloured pigment (phycoerythrobilin) is particularly important.
Frankenberg-Dinkel and Hofmann's team has proved that the virus protein ('phycobiliprotein lyase CpeT') binds the coloured pigment. Moreover, the team determined that the association between the virus protein and bacterial pigment is incredibly stable. "By looking under the microscope, we have also seen that the complex is highly fluorescent," Frankenberg-Dinkel states.
The results of the study show that the viral protein stimulates the assembly of light-harvesting complexes. "This gives the virus an evolutionary advantage," Frankenberg-Dinkel says. "They ensure a high rate of photosynthesis in the bacteria during infection, meaning sufficient energy is available for the production of new viruses."
This mechanism is widespread among viruses that infect blue-green algae. However, further studies will have to clarify why the genome of the viruses only contains certain auxiliary metabolic genes. Bacteriophages are among the most prevalent biological entities on earth. They are not considered living creatures. Scientists have discovered many new bacteriophages in recent years. Researching them will provide important clues to their biological function.
The study has now been published in the scientific journal 'The Journal of Biological Chemistry' as the title article: 'Distinct Features of Cyanophage-encoded T-type Phycobiliprotein Lyase CpeT'
DOI: 10.1074/jbc.M116.769703
Press enquiries:
Prof Dr Nicole Frankenberg-Dinkel
University of Kaiserslautern
Email: nfranken[at]bio.uni-kl.de
Tel.: +49 (0)631 205-2353
Prof Dr Eckhard Hofmann
Ruhr University Bochum
Email: Eckhard.Hofmann[at]bph.rub.de
Tel.: +49 (0)234 32-24463
Media Contact
Katrin Müller
Technische Universität Kaiserslautern
All latest news from the category: Life Sciences and Chemistry
Articles and reports from the Life Sciences and chemistry area deal with applied and basic research into modern biology, chemistry and human medicine.
Valuable information can be found on a range of life sciences fields including bacteriology, biochemistry, bionics, bioinformatics, biophysics, biotechnology, genetics, geobotany, human biology, marine biology, microbiology, molecular biology, cellular biology, zoology, bioinorganic chemistry, microchemistry and environmental chemistry.
Back to home
Newest articles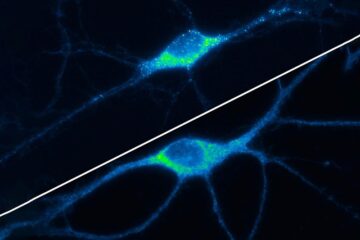 Neurons: How RNA granules grow and shrink
LMU scientists have shown that small aggregates function as temporary RNA repositories, which are regulated by neural activity. Cells constantly have to adapt the level of activity of certain genes…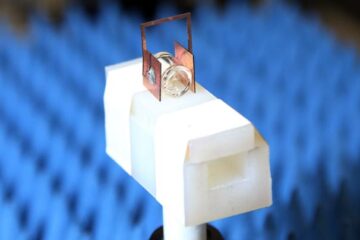 Custom 'headphones' boost atomic radio reception 100-fold
Researchers at the National Institute of Standards and Technology (NIST) have boosted the sensitivity of their atomic radio receiver a hundredfold by enclosing the small glass cylinder of cesium atoms…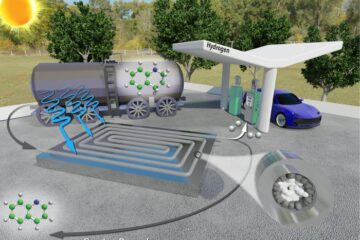 New tech aims to drive down costs of hydrogen fuel
Researchers from North Carolina State University have developed a new technique for extracting hydrogen gas from liquid carriers which is faster, less expensive and more energy efficient than previous approaches….