Tracing down linear ubiquitination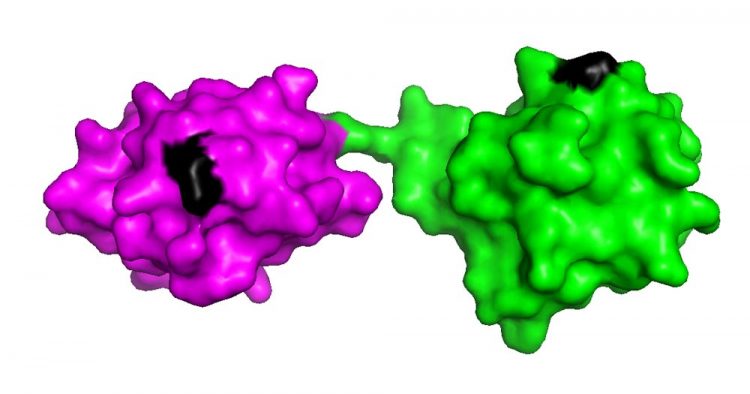 Ubiquitin is a small protein that can be linked to other cellular proteins, thereby controlling and modulating their functions. The attachment occurs in many different forms, either as single molecule or in the form of distinct ubiquitin chains, leading to diverse conformations and varying cellular outcomes. Scientists often refer to it as the secret ubiquitin code, which still needs to be fully deciphered.
Researchers at the Goethe University Frankfurt, together with partners from the University of Tübingen in Germany and Queen Mary University as well as Francis Crick Institute from London (UK) have now developed a novel technology to tackle that.
Recently, scientists discovered that ubiquitin molecules are not only assembled in a non-linear manner, but also build linear chains, in which the head of one ubiquitin is linked to the tail of another ubiquitin molecule. So far, only two highly specific enzymes are known capable of synthesizing and degrading such linear ubiquitin chains, and both are being extensively studied at the Institute of Biochemistry II at the Goethe University Frankfurt.
However, target proteins of linear ubiquitination, as well as their specific cellular functions, have largely remained elusive. The novel technology developed by the team around Koraljka Husnjak from the Goethe University Frankfurt now enables the systematic analysis of linear ubiquitination targets.
"The slow progress in this research area was mainly due to the lack of suitable methods for proteomic analysis of proteins modified with linear ubiquitin chains", explains Koraljka Husnjak whose native country is Croatia. Her team solved the problem by internally modifying the ubiquitin molecule in such a way that it maintains its cellular functions whilst at the same time enabling the enrichment and further analysis of linear ubiquitin targets by mass spectrometry.
With this technology at hand, it is now possible to identify target proteins modified by linear ubiquitin, and to detect the exact position within the protein where the linear chain is attached. Scientists praise this highly sensitive approach as an important breakthrough that will strongly improve our understanding of the functions of linear ubiquitination and its role in diseases.
Dr. Husnjak already provided the proof of this concept and identified several novel proteins modified by linear ubiquitin chains. Amongst them are essential components of one of the major pro-inflammatory pathways within cells. "Linear ubiquitin chains relay signals that play an important role in the regulation of immune responses, in pathogen defence and immunological disorders. Until now we know very little about how small slips in this system contribute to severe diseases, and how we can manipulate it for therapeutic purposes" comments Husnjak the potential of the new technology.
Errors in the ubiquitin system have been linked to numerous diseases including cancer and neurodegenerative disorders such as Parkinson's disease, but also to the development and progression of infections and inflammatory diseases.
Publication:
Katarzyna Kliza, Christoph Taumer, Irene Pinzuti, Mirita Franz-Wachtel, Simone Kunzelmann, Benjamin Stieglitz, Boris Macek & Koraljka Husnjak. Internally tagged ubiquitin: a tool to identify linear polyubiquitin-modified proteins by mass spectrometry. Nature Methods 2017. doi:10.1038/nmeth.4228
Information: Dr. Koraljka Husnjak, Institut für Biochemie II, Fachbereich 16, Universitätsklinikum Frankfurt, Tel.: (069) 6301 5820, k.husnjak@biochem2.uni-frankfurt.de.
Goethe University is a research-oriented university in the European financial centre Frankfurt The university was founded in 1914 through private funding, primarily from Jewish sponsors, and has since produced pioneering achievements in the areas of social sciences, sociology and economics, medicine, quantum physics, brain research, and labour law. It gained a unique level of autonomy on 1 January 2008 by returning to its historic roots as a "foundation university". Today, it is among the top ten in external funding and among the top three largest universities in Germany, with three clusters of excellence in medicine, life sciences and the humanities. Together with the Technical University of Darmstadt and the University of Mainz, it acts as a partner of the inter-state strategic Rhine-Main University Alliance.
Current news about science, teaching, and society in GOETHE-UNI online (www.aktuelles.uni-frankfurt.de)
Publisher: The President of Goethe University
Editor: Dr. Anne Hardy, Press Information Officer, Phone: +49(0)69 798-12498, Fax +49(0)69 798-761 12531, hardy@pvw.uni-frankfurt.de
Internet: www.uni-frankfurt.de
Media Contact
Dr. Anne Hardy
idw - Informationsdienst Wissenschaft
Alle Nachrichten aus der Kategorie: Life Sciences
Articles and reports from the Life Sciences area deal with applied and basic research into modern biology, chemistry and human medicine.
Valuable information can be found on a range of life sciences fields including bacteriology, biochemistry, bionics, bioinformatics, biophysics, biotechnology, genetics, geobotany, human biology, marine biology, microbiology, molecular biology, cellular biology, zoology, bioinorganic chemistry, microchemistry and environmental chemistry.
Zurück zur Startseite
Neueste Beiträge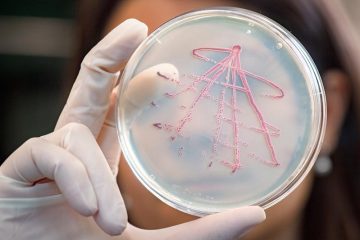 Grow faster, die sooner: How growth rates influence the fitness of bacteria
"The fitness of bacteria is more complex than expected," explains Ulrich Gerland, professor for the theory of complex biosystems at the Technical University of…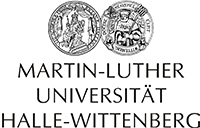 Spintronics: Researchers show how to make non-magnetic materials magnetic
In solid-state physics, oxide layers only a few nanometres thick are known to form a so-called two-dimensional electron gas. These thin layers, separated from…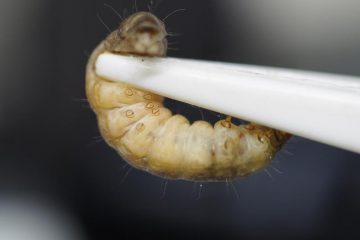 Caterpillars of the wax moth love eating plastic: Fraunhofer LBF investigates degradation process
Within the Framework of a research project on the chemical imaging analysis of plastic digestion in caterpillars (RauPE), a team from Fraunhofer LBF used…