Songbird Genome Sings Of The Communicating Brain
Researchers at Washington University in St. Louis, the University of Illinois at Urbana-Champaign, Uppsala University, UCLA and more than 20 other institutions collaborated on the analysis, which appears in the journal Nature.
Recognizing the unique relevance of songbirds to human biology and medicine, the National Human Genome Research Institute provided the main support for the sequencing effort.
Much like humans learn speech, songbirds learn their vocalizations – an ability rare in the animal kingdom. Zebra finches have been domesticated and are easy to rear, making them an accessible subject for scientific study, said David Clayton, a professor of neuroscience and cell and developmental biology at the University of Illinois and leader of the group that proposed and organized the genome sequencing effort.
"There is a real diversity of investigators doing research on the zebra finch," said Clayton, who is also an affiliate of the Institute for Genomic Biology at Illinois. "It is a unique animal model for things like sexual differentiation in the brain, sensitivity to the environment, local communication, speech, learning, steroid responses and social behavior."
One striking outcome of the genome analysis is the discovery that song communication activates large and complex gene regulatory networks in the brain. A 2009 study conducted in Clayton's lab showed that hundreds of genes are switched on or off in the zebra finch brain quickly as the bird learns the sound of a new song. Now, using the new genome sequence, the researchers observe that many of these song-responsive genes do not encode proteins but give rise to "non-coding" RNAs. Among the genes that are suppressed immediately after a zebra finch hears a new song, two-thirds are non-coding RNAs. Non-coding RNAs are believed to interact with protein-coding messenger RNAs (mRNAs) to regulate their stability, intracellular location and translation into protein.
"When we talk about the genes in a genome, many people still think exclusively in terms of protein-coding genes," Clayton said. "We're not the first to recognize that these non-coding RNAs are important. They've been studied a lot in the context of embryonic development, for example. But certainly this is a surprising observation that these things are also active in the moment-to-moment operation of the brain."
As expected, the finch genome shares certain characteristics with that of the chicken, the only other bird genome sequenced to date. But a comparison of the two also reveals some striking differences. Some families of genes have expanded in the zebra finch, for example, and individual chromosome rearrangements have occurred since the two lineages diverged about 100 million years ago.
The zebra finch genome also is unusual in that it does not appear to fully balance the "dosage" of genes found on the sex chromosome, Z, between males and females. Males have two copies of the Z chromosome, while females carry one Z and one W chromosome. As a result, most genes found on the Z chromosome are expressed at higher levels in male finches than in females. This could explain some of the behavioral differences seen between male and female finches, the researchers suggest.
The analysis also found that some genes related to birdsong have undergone rapid evolution in the finch, suggesting that over evolutionary time these genes contributed to songbird survival and perhaps helped songbirds take over new ecological niches.
The new findings are relevant to an understanding of human vocal communication, Clayton said.
"There is a functional developmental parallel between the way a bird learns to sing and a human learns to speak," he said. "The avian brain is quite different in superficial detail from the mammalian brain or the human brain, but some striking parallels have emerged."
The organizing committee of the zebra finch genome sequencing project also included Research Professor of Genetics Wesley C. Warren of Washington University School of Medicine; Professor in Evolutionary Biology Hans Ellegren of Uppsala University; and Distinguished Professor of Integrative Biology and Physiology Arthur P. Arnold, of UCLA.
Media Contact
Diana Yates
University of Illinois
All latest news from the category: Life Sciences and Chemistry
Articles and reports from the Life Sciences and chemistry area deal with applied and basic research into modern biology, chemistry and human medicine.
Valuable information can be found on a range of life sciences fields including bacteriology, biochemistry, bionics, bioinformatics, biophysics, biotechnology, genetics, geobotany, human biology, marine biology, microbiology, molecular biology, cellular biology, zoology, bioinorganic chemistry, microchemistry and environmental chemistry.
Back to home
Newest articles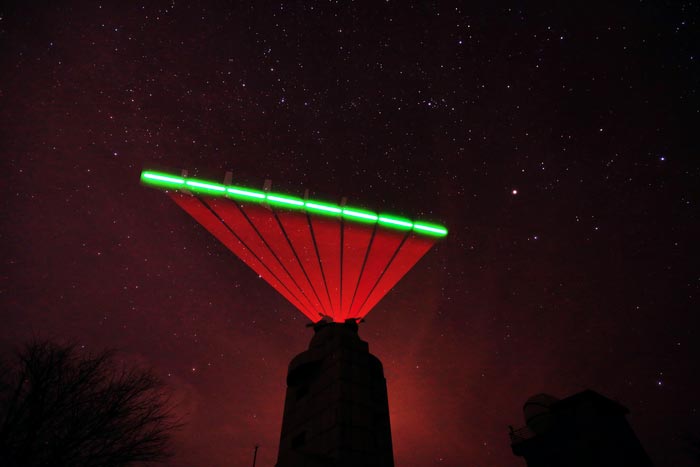 Compact QKD system
… paves the way to cost-effective satellite-based quantum networks. Researchers demonstrate successful quantum key distribution between space lab and four ground stations. Researchers report an experimental demonstration of a space-to-ground…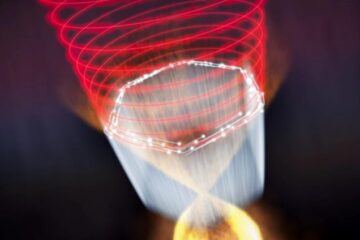 Exploring quantum electron highways with laser light
Spiraling laser light reveals how topological insulators lose their ability to conduct electric current on their surfaces. Topological insulators, or TIs, have two faces: Electrons flow freely along their surface…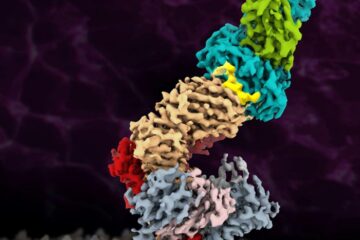 First image of antigen-bound T-cell receptor at atomic resolution
Immune system: Antigen binding does not trigger any structural changes in T-cell receptors – Signal transduction probably occurs after receptor enrichment. The immune system of vertebrates is a powerful weapon…