Similarities and differences between avian and mammalian sleep and possibly memory consolidation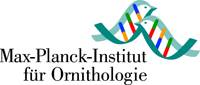 Sleep in birds and mammals is very similar with two distinct sleep phases. During rapid eye movement (REM) sleep the eyes twitch, the muscles relax and the brain is active, but the animal is less responsive to its surroundings. The other sleep state is slow-wave sleep, also known as non-REM sleep.
In mammals, this is the state where long-term memory formation is thought to happen, when a combination of three brain rhythms in the hippocampus and neocortex work together to gradually transfer short-term memory from the hippocampus to the neocortex for long-term storage. The three brain rhythms involved are neocortical slow-waves, thalamocortical spindles, and the so-called hippocampal sharp-wave ripples.
"In birds, only slow-waves have been detected in electroencephalogram (EEG) recordings from the surface of the brain", says Jacqueline van der Meij, first author of the study. "Given that birds are well known for their long-term memory, we wondered whether spindles were lurking undetected deeper in their brains." The researchers measured brain activity across the layers of the hyperpallium – the avian version of the neocortex – in naturally sleeping pigeons.
As in the surface EEGs from various birds, only slow-waves were detected deeper in the brain during NREM sleep in pigeons. Interestingly, as in the mammalian neocortex, slow-waves appeared first in specific parts of the hyperpallium and spread out as travelling waves of activity [SEE VIDEO]. However, spindles were not detected.
"The absence of spindles might be linked to differences between how mammals and birds store hippocampal memories" says Niels Rattenborg, who led the study.
"In mammals, memories initially stored in the hippocampus transfer to the neocortex over time. However, as memories are not known to transfer out of the avian hippocampus, birds may have no need for spindles." Nonetheless, Jacqueline van der Meij notes, "Our findings indicate that traveling slow-waves, a trait shared by mammals and birds, may be involved in more general processes unrelated to transferring hippocampal memories in both groups."
Jacqueline van der Meij
Research Group "Avian Sleep"
Max Planck Institute for Ornithology, Seewiesen
Email: jvandermeij@orn.mpg.de
Phone: +49 8157 932-357
Jacqueline van der Meij, Dolores Martinez-Gonzalez, Gabriël J.L. Beckers and Niels C. Rattenborg 2019. Intra-"cortical" activity during avian non-REM and REM sleep: variant and invariant traits between birds and mammals. Sleep, Volume 42, Issue 2, published on 1 February 2019 (https://doi.org/10.1093/sleep/zsy230)
https://youtu.be/pFGJiAYLfzo Waves in the brain of a sleeping pigeon (Video)
https://www.orn.mpg.de/4247961/news_publication_12722539 Link to the press information on the institutes webpage
Media Contact
Dr. Sabine Spehn
Max-Planck-Institut für Ornithologie
Alle Nachrichten aus der Kategorie: Life Sciences
Articles and reports from the Life Sciences area deal with applied and basic research into modern biology, chemistry and human medicine.
Valuable information can be found on a range of life sciences fields including bacteriology, biochemistry, bionics, bioinformatics, biophysics, biotechnology, genetics, geobotany, human biology, marine biology, microbiology, molecular biology, cellular biology, zoology, bioinorganic chemistry, microchemistry and environmental chemistry.
Zurück zur Startseite
Neueste Beiträge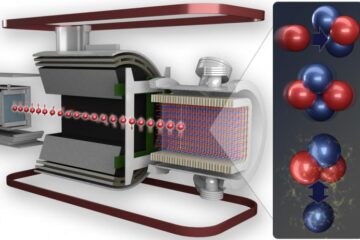 Scientists achieve higher precision weak force measurement between protons, neutrons
Through a one-of-a-kind experiment at the Department of Energy's Oak Ridge National Laboratory, nuclear physicists have precisely measured the weak interaction between protons and neutrons. The result quantifies the weak…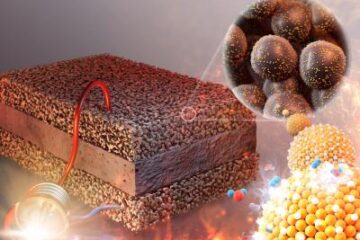 High-performance single-atom catalysts for high-temperature fuel cells
Individual Pt atoms participate in catalytic reaction to faciitate the electrode process by up to 10 times. Single-atom Pt catalysts are stable at 700 degrees Celsius and expected to stimulate…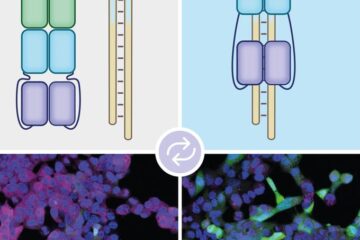 New method allows precise gene control by light
A novel optical switch makes it possible to precisely control the lifespan of genetic "copies". These are used by the cell as building instructions for the production of proteins. The…