Scissor-Like Enzyme That Trims Fatty Acids From Protein Molecules Points Toward Treatment of Infectious Disease
"Our findings provide insight into severe bacterial infectious diseases, as well as some forms of cancer, in which the attachment of fat molecules to proteins is an essential feature of the disease process," said Dr. Neal Alto, assistant professor of microbiology and senior author of the study in today's print edition of Nature. The study's first author is Nikolay Burnaevskiy, a graduate student in microbiology.
The research group discovered a scissor-like enzyme that specifically cuts off functionally-essential fatty acids from proteins. "The one we studied in particular – a 14-carbon saturated fatty acid called myristic acid– has received a lot of attention due to its crucial role in the transformation of normal cells to cancer cells and for promoting cancer cell growth," Dr. Alto said.
Because of the fat's importance in human disease, researchers have tried for years to identify effective methods to remove them from proteins. "To our amazement, bacteria have invented the precise tool for the job," Dr Alto said.
The bacteria used in this study, Shigella flexneri, are able to cross the intestinal wall and infect immune cells. Other intestinal bacteria, such as E. coli, are unable to do this. Once Shigella encounters immune system cells, including white blood cells such as macrophages, the bacteria use a needle-like complex to inject the cells with about 20 bacterial toxins.
The UTSW researchers conducted a series of experiments to characterize one of those toxins, called IpaJ, chosen in part because so little was known about the protein. They not only discovered IpaJ's fat-cutting ability, but also determined how the protein disables the immune system's communication infrastructure, which Dr. Alto compared to knocking out a bridge needed to deliver a package.
"Normally, a macrophage will engulf an invading bacteria and send out cytokines, proteins that act as cellular alert signals, which in turn recruit more immune cells to the site of infection," Dr. Alto said. "When the macrophages engulf Shigella, however, the bacteria use IpaJ to cut fatty acids from proteins, which need those fats attached in order to sound the alarm. Doing so buys more time for the bacteria to grow and survive.
"It's very interesting from a disease process point of view, but it's also important because we now have a potential drug target," said Dr. Alto. The next step, he said, will be to identify small molecule inhibitors that are specific to this fat-snipping protease and that might be developed into drugs.
The study in Nature received support from the National Institutes of Health, the Welch Foundation, and the Burroughs Wellcome Fund.
Other researchers from UTSW involved are Dr. Steven Patrie, assistant professor of pathology; former pediatrics fellow Dr. Thomas Fox, now an assistant professor of clinical pediatrics at Indiana University; Daniel Plymire, a graduate student of pathology in the molecular biophysics program; and graduate students Andrey Selyunin and Bethany Weigele, both in the molecular microbiology program. Researchers from the University of Cincinnati also participated in the investigation.
About UT Southwestern Medical Center
UT Southwestern, one of the premier academic medical centers in the nation, integrates pioneering biomedical research with exceptional clinical care and education. The institution's faculty has many distinguished members, including five who have been awarded Nobel Prizes since 1985. Numbering more than 2,700, the faculty is responsible for groundbreaking medical advances and is committed to translating science-driven research quickly to new clinical treatments. UT Southwestern physicians provide medical care in 40 specialties to nearly 100,000 hospitalized patients and oversee more than 2.1 million outpatient visits a year.
This news release is available on our World Wide Web home page at
www.utsouthwestern.edu/home/news/index.html
To automatically receive news releases from UT Southwestern via email,
subscribe at www.utsouthwestern.edu/receivenews
Alle Nachrichten aus der Kategorie: Life Sciences
Articles and reports from the Life Sciences area deal with applied and basic research into modern biology, chemistry and human medicine.
Valuable information can be found on a range of life sciences fields including bacteriology, biochemistry, bionics, bioinformatics, biophysics, biotechnology, genetics, geobotany, human biology, marine biology, microbiology, molecular biology, cellular biology, zoology, bioinorganic chemistry, microchemistry and environmental chemistry.
Zurück zur Startseite
Neueste Beiträge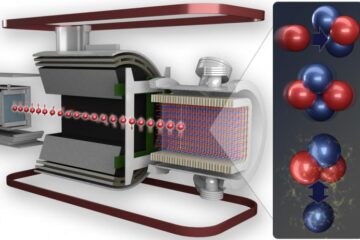 Scientists achieve higher precision weak force measurement between protons, neutrons
Through a one-of-a-kind experiment at the Department of Energy's Oak Ridge National Laboratory, nuclear physicists have precisely measured the weak interaction between protons and neutrons. The result quantifies the weak…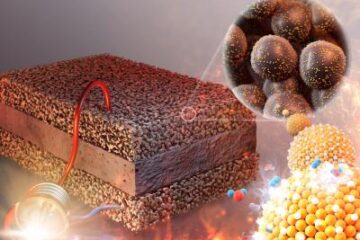 High-performance single-atom catalysts for high-temperature fuel cells
Individual Pt atoms participate in catalytic reaction to faciitate the electrode process by up to 10 times. Single-atom Pt catalysts are stable at 700 degrees Celsius and expected to stimulate…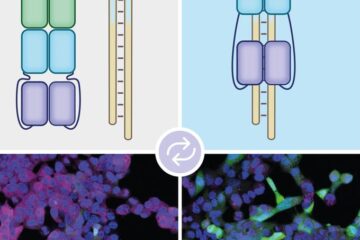 New method allows precise gene control by light
A novel optical switch makes it possible to precisely control the lifespan of genetic "copies". These are used by the cell as building instructions for the production of proteins. The…