Scientists create computing building blocks from bacteria and DNA
The researchers, from Imperial College London, have demonstrated that they can build logic gates, which are used for processing information in devices such as computers and microprocessors, out of harmless gut bacteria and DNA. These are the most advanced biological logic gates ever created by scientists.
Professor Richard Kitney, co-author of the paper from the Centre for Synthetic Biology and Innovation and the Department of Bioengineering at Imperial College London, says:
"Logic gates are the fundamental building blocks in silicon circuitry that our entire digital age is based on. Without them, we could not process digital information. Now that we have demonstrated that we can replicate these parts using bacteria and DNA, we hope that our work could lead to a new generation of biological processors, whose applications in information processing could be as important as their electronic equivalents."
Although still a long way off, the team suggest that these biological logic gates could one day form the building blocks in microscopic biological computers. Devices may include sensors that swim inside arteries, detecting the build up of harmful plaque and rapidly delivering medications to the affected zone. Other applications may include sensors that detect and destroy cancer cells inside the body and pollution monitors that can be deployed in the environment, detecting and neutralising dangerous toxins such as arsenic.
Previous research only proved that biological logic gates could be made. The team say that the advantage of their biological logic gates over previous attempts is that they behave more like their electronic counterparts. The new biological gates are also modular, which means that they can be fitted together to make different types of logic gates, paving the way for more complex biological processors to be built in the future.
In the new study, the researchers demonstrated how these biological logic gates worked. In one experiment, they showed how biological logic gates can replicate the way that electronic logic gates process information by either switching "on" or "off".
The scientists constructed a type of logic gate called an "AND Gate" from bacteria called Escherichia coli (E.Coli), which is normally found in the lower intestine. The team altered the E.Coli with modified DNA, which reprogrammed it to perform the same switching on and off process as its electronic equivalent when stimulated by chemicals.
The researchers were also able to demonstrate that the biological logic gates could be connected together to form more complex components in a similar way that electronic components are made. In another experiment, the researchers created a "NOT gate" and combined it with the AND gate to produce the more complex "NAND gate".
The next stage of the research will see the team trying to develop more complex circuitry that comprises multiple logic gates. One of challenges faced by the team is finding a way to link multiple biological logic gates together, similar to the way in which electronic logic gates are linked together, to enable complex processing to be carried out.
For further information please contact:
Colin Smith
Senior Research Media Officer
Imperial College London
Email: cd.smith@imperial.ac.uk
Tel: +44(0)20 7594 6712
Out of hours duty press officer: +44(0)7803 886 248
Notes to Editors:
1. " Engineering modular orthogonal genetic logic gates for robust digital-like synthetic biology ", 18 October 2011, Nature Communications journal.
The full listing of authors and their affiliations for this paper is as follows:
Baojan Wang (1), Richard Kitney (1), Nicolas Joly (2) (*) and Martin Buck (2)
(1) Centre for Synthetic Biology and Innovation and Department of Bioengineering, Imperial College, London SW7 2AZ, UK
(2) Division of Biology, Faculty of natural Sciences, Imperial College, London SW7 2AZ, UK
(*)Present address: Institute Jacques Monod, CNRS UMR 7592 , Universite Paris Diderot, Paris 75205, France.
Link to study: https://fileexchange.imperial.ac.uk/files/e18b422069/ncomms1516.pdf
2. About Imperial College London
Consistently rated amongst the world's best universities, Imperial College London is a science-based institution with a reputation for excellence in teaching and research that attracts 14,000 students and 6,000 staff of the highest international quality. Innovative research at the College explores the interface between science, medicine, engineering and business, delivering practical solutions that improve quality of life and the environment – underpinned by a dynamic enterprise culture.
Since its foundation in 1907, Imperial's contributions to society have included the discovery of penicillin, the development of holography and the foundations of fibre optics. This commitment to the application of research for the benefit of all continues today, with current focuses including interdisciplinary collaborations to improve global health, tackle climate change, develop sustainable sources of energy and address security challenges.
In 2007, Imperial College London and Imperial College Healthcare NHS Trust formed the UK's first Academic Health Science Centre. This unique partnership aims to improve the quality of life of patients and populations by taking new discoveries and translating them into new therapies as quickly as possible.
All news from this category: Life Sciences and Chemistry
Articles and reports from the Life Sciences and chemistry area deal with applied and basic research into modern biology, chemistry and human medicine.
Valuable information can be found on a range of life sciences fields including bacteriology, biochemistry, bionics, bioinformatics, biophysics, biotechnology, genetics, geobotany, human biology, marine biology, microbiology, molecular biology, cellular biology, zoology, bioinorganic chemistry, microchemistry and environmental chemistry.
Back to the Homepage
Latest posts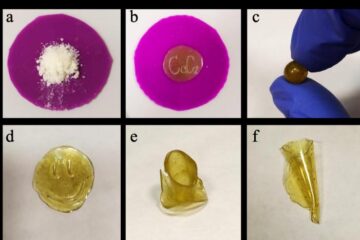 Chemists create renewable plant-based polymers
What makes them different is that they can be easily recycled. Researchers at the Laboratory of Cluster Catalysis at St Petersburg University have synthesised polymers from biomass. What makes them…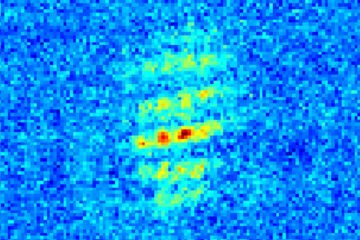 Atom interferometry demonstrated in space for the first time
Researchers present results of experiments with atom interferometry on a sounding rocket / Further rocket missions set to follow. Extremely precise measurements are possible using atom interferometers that employ the…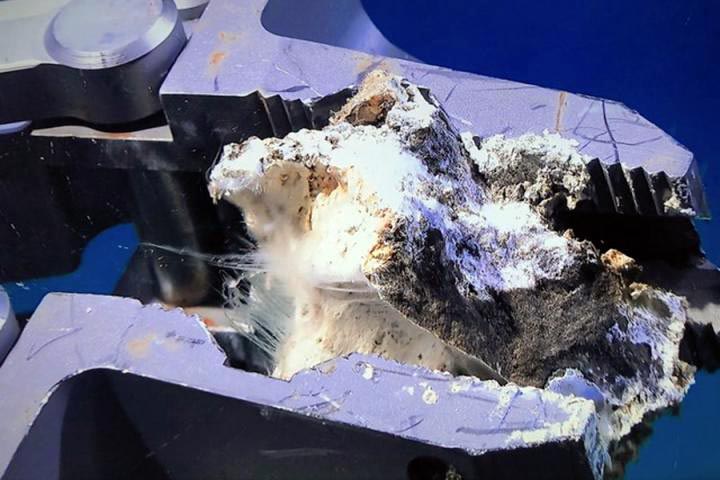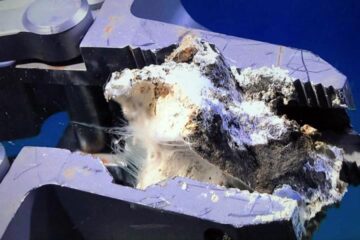 Ocean bacteria release carbon into the atmosphere
Research could help scientists better estimate Earth's carbon budget. A team led by University of Minnesota researchers has discovered that deep-sea bacteria dissolve carbon-containing rocks, releasing excess carbon into the…