Robust network of insect pollinators may collapse suddenly
A team of scientists from Wageningen University, Netherlands, and Doñana Biological Station show in the prestigious journal Ecology Letters that a further deterioration of conditions for pollinators may lead to the sudden extinction of numerous species.
Many plant species depend for the production of seed and fruit upon pollinators that carry pollen grains from flower to flower. In return for this hard labor, pollinators receive nectar from plants.
Plants are visited by a large number of pollinator species and pollinators visit many different plant species. All these relations together form a robust network of interactions between plants and pollinators.
These networks have a characteristic structure that is similar in very different natural landscapes, such as rainforests and river deltas, as well as in human-dominated landscapes with orchards, fields and meadows. Plants and pollinators take a position within those networks that makes the benefit from their mutual relationships for each species individually, and for all plants and pollinators together, as large as possible.
Increasingly harsh conditions
Worldwide, pollinators are under pressure from insecticides, loss of habitat, parasites and disease. These drivers of pollinator decline make it increasingly difficult for pollinators to survive.
The scientists of Wageningen University show, with the help of mathematical models, that the implications of a further deterioration of conditions for pollinators, is strongly influenced by the way in which interaction networks are put together. Due to the structure of these networks, pollinator species support each other under difficult circumstances. Pollinator species that live in the same area may therefore maintain themselves under more difficult conditions.
Tipping Point
Pollinator species are, however, also highly depended on each other when circumstances are harsh. The pollinator community, consisting of bees, butterflies, hoverflies and many other species, may therefore collapse entirely when increasingly harsh conditions pass a critical point. Recovery after conditions have past such a tipping point might not be easy. The required improvement in conditions could be substantially larger than what is needed to return to conditions at which the pollinator community collapsed.
Globally, about eighty percent of plant species depends on pollination by insects and other animals. These include a large number of crops that are important for the production of vegetables, fruits, nuts, spices and oilseed. The direct contribution of pollinators the world food production is estimated at 150 billion Euros (200 billion USD).
Publication
J. Jelle Lever, Egbert H. van Nes, Marten Scheffer, and Jordi Bascompte, 2014. The sudden collapse of pollinator communities. Ecology Letters, online 3 January 2014. http://doi.wiley.com/10.1111/ele.12236
Wageningen University is part of Wageningen UR (University & Research centre). The mission is 'To explore the potential of nature to improve the quality of life'. Within Wageningen UR, nine research institutes both specialised and applied have joined forces with Wageningen University to help answer the most important questions in the domain of healthy food and living environment. With approximately 30 locations (in the Netherlands, Brazil, Chile, Ethiopia and China), 6,000 members of staff and 9,000 students, Wageningen UR is one of the leading organisations in its domain worldwide. The integral approach to problems and the cooperation between the exact sciences and the technological and social disciplines are at the heart of the Wageningen Approach.
Media Contact
J. Jelle Lever
Wageningen University
Alle Nachrichten aus der Kategorie: Life Sciences
Articles and reports from the Life Sciences area deal with applied and basic research into modern biology, chemistry and human medicine.
Valuable information can be found on a range of life sciences fields including bacteriology, biochemistry, bionics, bioinformatics, biophysics, biotechnology, genetics, geobotany, human biology, marine biology, microbiology, molecular biology, cellular biology, zoology, bioinorganic chemistry, microchemistry and environmental chemistry.
Zurück zur Startseite
Neueste Beiträge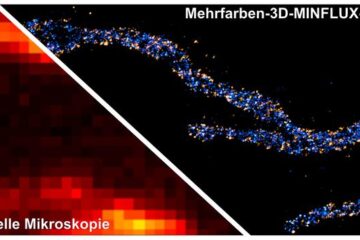 Dissecting protein assemblies
Super-resolution MINFLUX nanoscopy, developed by Nobel laureate Stefan Hell and his team, is able to discern fluorescent molecules that are only a few nanometers apart. In an initial application of…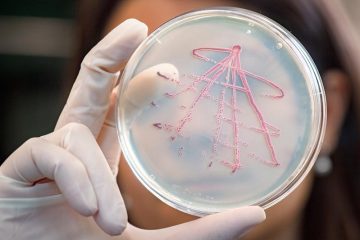 Grow faster, die sooner: How growth rates influence the fitness of bacteria
"The fitness of bacteria is more complex than expected," explains Ulrich Gerland, professor for the theory of complex biosystems at the Technical University of…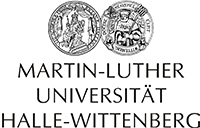 Spintronics: Researchers show how to make non-magnetic materials magnetic
In solid-state physics, oxide layers only a few nanometres thick are known to form a so-called two-dimensional electron gas. These thin layers, separated from…