Rice University mix of graphene nanoribbons, polymer has potential for cars, soda, beer
The Rice lab of chemist James Tour has enhanced a polymer material to make it far more impermeable to pressurized gas and far lighter than the metal in tanks now used to contain the gas.
The combination could be a boon for an auto industry under pressure to market consumer cars that use cheaper natural gas. It could also find a market in food and beverage packaging.
Tour and his colleagues at Rice and in Hungary, Slovenia and India reported their results this week in the online edition of the American Chemistry Society journal ACS Nano.
By adding modified, single-atom-thick graphene nanoribbons (GNRs) to thermoplastic polyurethane (TPU), the Rice lab made it 1,000 times harder for gas molecules to escape, Tour said. That's due to the ribbons' even dispersion through the material. Because gas molecules cannot penetrate GNRs, they are faced with a "tortuous path" to freedom, he said.
The researchers acknowledged that a solid, two-dimensional sheet of graphene might be the perfect barrier to gas, but the production of graphene in such bulk quantities is not yet practical, Tour said.
But graphene nanoribbons are already there. Tour's breakthrough "unzipping" technique for turning multiwalled carbon nanotubes into GNRs, first revealed in Nature in 2009, has been licensed for industrial production. "These are being produced in bulk, which should also make containers cheaper," he said.
The researchers led by Rice graduate student Changsheng Xiang produced thin films of the composite material by solution casting GNRs treated with hexadecane and TPU, a block copolymer of polyurethane that combines hard and soft materials. The tiny amount of treated GNRs accounted for no more than 0.5 percent of the composite's weight. But the overlapping 200- to 300-nanometer-wide ribbons dispersed so well that they were nearly as effective as large-sheet graphene in containing gas molecules. The GNRs' geometry makes them far better than graphene sheets for processing into composites, Tour said.
They tested GNR/TPU films by putting pressurized nitrogen on one side and a vacuum on the other side. For films with no GNRs, the pressure dropped to zero in about 100 seconds as nitrogen escaped into the vacuum chamber. With GNRs at 0.5 percent, the pressure didn't budge over 1,000 seconds, and it dropped only slightly over more than 18 hours.
Stress and strain tests also found that the 0.5 percent ratio was optimal for enhancing the polymer's strength.
"The idea is to increase the toughness of the tank and make it impermeable to gas," Tour said. "This becomes increasingly important as automakers think about powering cars with natural gas. Metal tanks that can handle natural gas under pressure are often much heavier than the automakers would like."
He said the material could help to solve long-standing problems in food packaging, too.
"Remember when you were a kid, you'd get a balloon and it would be wilted the next day? That's because gas molecules go through rubber or plastic," Tour said. "It took years for scientists to figure out how to make a plastic bottle for soda. Once, you couldn't get a carbonated drink in anything but a glass bottle, until they figured out how to modify plastic to contain the carbon dioxide bubbles. And even now, bottled soda goes flat after a period of months.
"Beer has a bigger problem and, in some ways, it's the reverse problem," he said. "Oxygen molecules get in through plastic and make the beer go bad." Bottles that are effectively impermeable could lead to brew that stays fresh on the shelf for far longer, Tour said.
Co-authors of the paper are Rice graduate students Daniel Hashim, Zheng Yan, Zhiwei Peng, Chih-Chau Hwang, Gedeng Ruan and Errol Samuel; Rice alumnus Paris Cox; Bostjan Genorio, a former postdoctoral researcher at Rice and now an assistant professor at the University of Ljubljana, Slovenia; Akos Kukovecz, an associate professor of chemistry, and Zóltan Kónya, a researcher, both at the University of Szeged, Hungary; Parambath Sudeep, a research scholar at Cochin University of Science and Technology, India; Rice senior faculty fellow Robert Vajtai; and Pulickel Ajayan, the Benjamin M. and Mary Greenwood Anderson Professor in Mechanical Engineering and Materials Science and of chemistry at Rice. Tour is the T.T. and W.F. Chao Chair in Chemistry as well as a professor of mechanical engineering and materials science and of computer science at Rice.
The Air Force Research Laboratory through the University Technology Corp., the Office of Naval Research MURI graphene program and the Air Force Office of Scientific Research MURI program supported the research.
Read the abstract at http://pubs.acs.org/doi/abs/10.1021/nn404843n
This news release can be found online at http://news.rice.edu/2013/10/10/tanks-graphene-rice-advances-compressed-gas-storage/
Follow Rice News and Media Relations via Twitter @RiceUNews
Related Materials:
Tour Group: http://www.jmtour.com
Rice researchers unzip the future: http://news.rice.edu/2009/04/15/rice-researchers-unzip-the-future/
Images for download:
http://news.rice.edu/wp-content/uploads/2013/10/1014_GAS-1-web.jpg
A composite material created at Rice University is nearly impervious to gas and may lead to efficient storage of compressed natural gas for vehicles. A 65-micrometer-wide polymer film, photographed edge-on with an electron microscope, contains a tiny amount of enhanced graphene nanoribbons that present gas molecules a "tortuous path" to escape. (Credit: Changsheng Xiang/Rice University)
http://news.rice.edu/wp-content/uploads/2013/10/1014_GAS-2-web.jpg
A close-up cross section of graphene nanoribbon-enhanced polymer shows the ribbons as white dots dispersed through the material, where they effectively block gas molecules from passing through. The material created at Rice University could be useful for storing compressed gas in a lighter, stronger vessel and for food packaging. (Credit: Changsheng Xiang/Rice University)
http://news.rice.edu/wp-content/uploads/2013/10/1014_GAS-3-web.jpg
An electron microscope image shows graphene nanoribbons embedded in a block copolymer. The composite material created at Rice University shows promise for containing compressed natural gas and for food packaging. (Credit: Tour Group/Rice University)
Located on a 300-acre forested campus in Houston, Rice University is consistently ranked among the nation's top 20 universities by U.S. News & World Report. Rice has highly respected schools of Architecture, Business, Continuing Studies, Engineering, Humanities, Music, Natural Sciences and Social Sciences and is home to the Baker Institute for Public Policy. With 3,708 undergraduates and 2,374 graduate students, Rice's undergraduate student-to-faculty ratio is 6-to-1. Its residential college system builds close-knit communities and lifelong friendships, just one reason why Rice has been ranked No. 1 for best quality of life multiple times by the Princeton Review and No. 2 for "best value" among private universities by Kiplinger's Personal Finance. To read "What they're saying about Rice," go to http://tinyurl.com/AboutRiceU.
All latest news from the category: Life Sciences and Chemistry
Articles and reports from the Life Sciences and chemistry area deal with applied and basic research into modern biology, chemistry and human medicine.
Valuable information can be found on a range of life sciences fields including bacteriology, biochemistry, bionics, bioinformatics, biophysics, biotechnology, genetics, geobotany, human biology, marine biology, microbiology, molecular biology, cellular biology, zoology, bioinorganic chemistry, microchemistry and environmental chemistry.
Back to home
Newest articles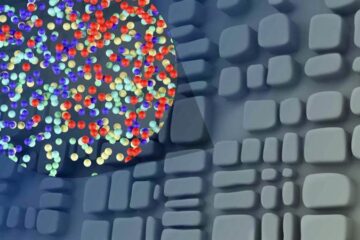 Better magnets for green energy
Researchers use multicomponent alloys to make strong and ductile soft magnetic materials. Latest results now published in the journal Nature. Soft magnetic materials (SMMs) applied in electric engines transform energy…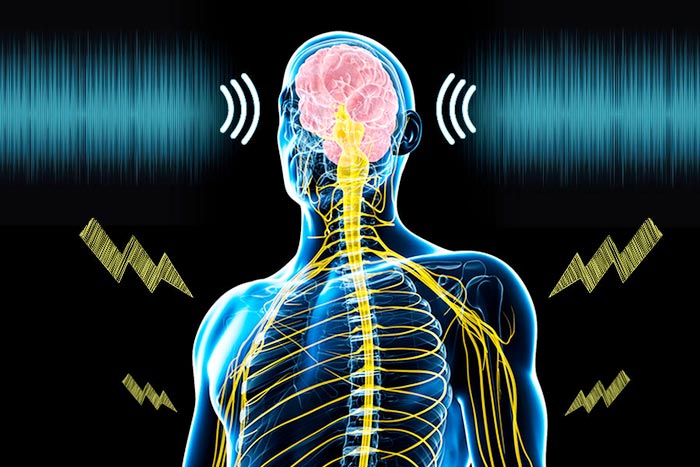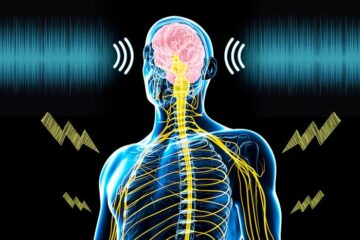 Sound plus electrical body stimulation has potential to treat chronic pain
New technique could relieve pain for individuals with various chronic and neurological conditions. A University of Minnesota Twin Cities-led team has found that electrical stimulation of the body combined with…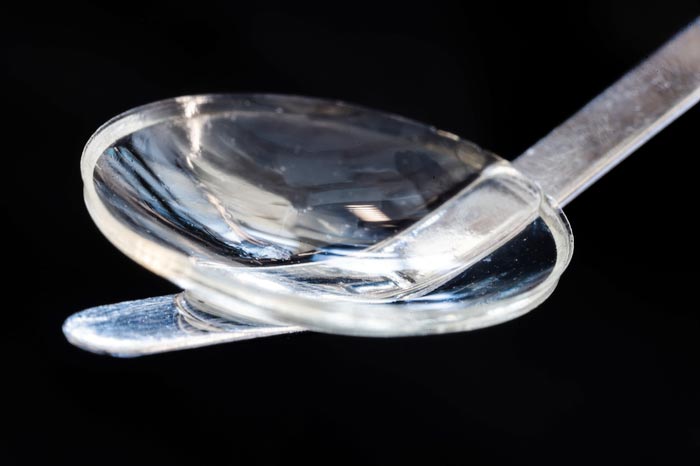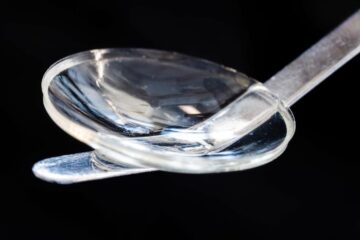 Bioengineered cornea can restore sight to the blind and visually impaired
Bioengineered corneal tissue for minimally invasive vision restoration in advanced keratoconus in two clinical cohorts. Researchers and entrepreneurs have developed an implant made of collagen protein from pig's skin, which…