Researchers Make Progress on Selectin Antagonists, Prerequisite to Anti-Inflammatory Drugs
The selectins belonging to the C-type lectins were identified in the early 1990s. There are numerous reports that underscore their biological significance. In diseases in which cell adhesion, extravasation of cells from the bloodstream or the migration of specific lymphocytes is implicated in the pathology, they present attractive therapeutic targets. Sialyl Lewisx (sLex) is the minimal carbohydrate epitope recognized by E-selectin.
As typical for carbohydrate-lectin interactions, the sLex/E-selectin interaction is characterized by low affinity and a short half-life in the range of seconds, one reason for this being the shallow and solvent-accessible binding site of E-selectin. While this behavior is necessary for selectin's physiological function, it is a challenge for the development of selectin antagonists for therapeutic applications.
Such low affinity poses challenges for researchers who would like to develop selectin antagonists as anti-inflammatory drugs. Researchers have turned to the use of mimetic compounds, which lack the disadvantageous pharmacodynamic and pharmacokinetic properties of carbohydrates. Although numerous contributions presenting mimetic structures with considerably improved affinities have been published, E-selectin antagonists with high affinities and slower dissociation rates are still required.
Promising Fragments Identified
In a recent article published in the Journal of the American Chemical Society, the research group of Professor Beat Ernst at the University of Basel describes a fragment-based approach guided by nuclear magnetic resonance, which led to the identification of fragments binding to a second site in close proximity to the sLex binding site. The best fragments were connected to a mimic of sLex via triazole linkers of different length, and evaluated by surface plasmon resonance. This generated a range of new compounds with markedly improved affinity to E-selectin.
Detailed analysis of the five most promising candidates revealed antagonists with KD values ranging from 30 to 89 nM. In addition, half-lives of several minutes were observed for the complex of E-selectin with the fragment-based selectin antagonists. This new class of selectin antagonists exhibits a promising starting point for the development of selectin-based anti-inflammatory drugs.
Broader Applications
With their article, the authors contribute valuable information to the selectin field, in which Prof. Ernst and his team have been active for many years. In collaboration with GlycoMimetics, Inc., they have recently successfully promoted a selectin antagonist to clinical trials. Furthermore, similar fragment-based approaches can be applied to other lectin targets, which notoriously resist the identification of monovalent high-affinity ligands.
Original Citation
Jonas Egger, Céline Weckerle, Brian Cutting, Oliver Schwardt, Said Rabbani, Katrin Lemme, and Beat Ernst
Nanomolar E-Selectin Antagonists with Prolonged Half-Lives by a Fragment-Based Approach
Journal of the American Chemical Society, 2013, 135 (26), pp 9820–9828 | doi: 10.1021/ja4029582
Further Information
Prof. Dr. Beat Ernst, University of Basel, Department of Pharmaceutical Sciences, Klingelbergstrasse 50, 4056 Basel, Switzerland, Tel. +41 61 267 15 51, email: beat.ernst@unibas.ch
Media Contact
Reto Caluori
Universität Basel
All latest news from the category: Life Sciences and Chemistry
Articles and reports from the Life Sciences and chemistry area deal with applied and basic research into modern biology, chemistry and human medicine.
Valuable information can be found on a range of life sciences fields including bacteriology, biochemistry, bionics, bioinformatics, biophysics, biotechnology, genetics, geobotany, human biology, marine biology, microbiology, molecular biology, cellular biology, zoology, bioinorganic chemistry, microchemistry and environmental chemistry.
Back to home
Newest articles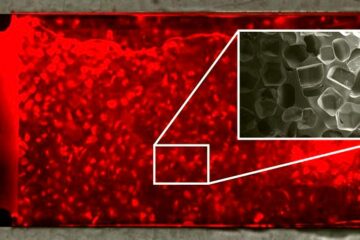 Silicone sponge captures unknown bacteria
KIT researchers develop a chip that captures microbial dark matter in air, water, and soil – new tool for biotechnology and medicine. From human intestines to the bottom of the…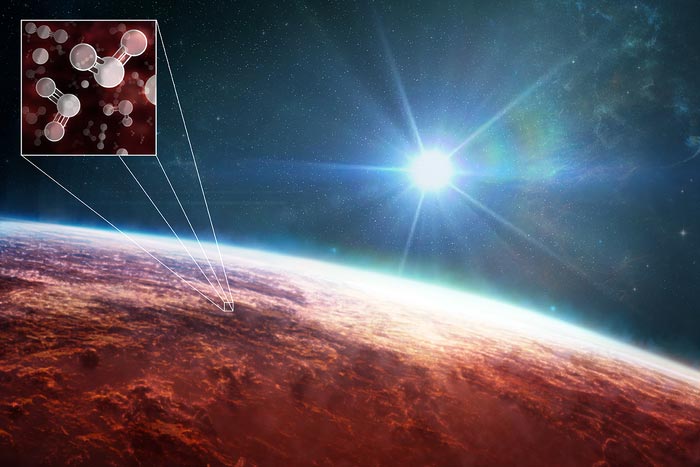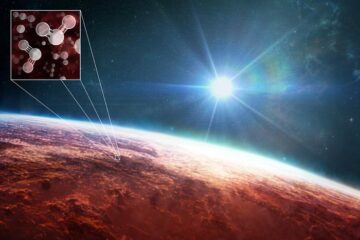 An exoplanet atmosphere as never seen before
The JWST just scored another first: a detailed molecular and chemical portrait of a distant world's skies. The telescope's array of highly sensitive instruments was trained on the atmosphere of…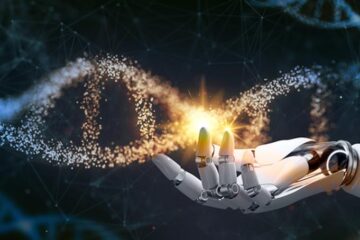 AI tailors artificial DNA for future drug development
With the help of an AI, researchers at Chalmers University of Technology, Sweden, have succeeded in designing synthetic DNA that controls the cells' protein production.  The technology can contribute to…