Research Involving Thyroid Hormone Lays Foundation for More Targeted Drug Development
The approach relies on a small molecule developed at St. Jude. In this study, scientists showed that a compound known as SJ-AK selectively blocked the activity of genes in a cell signaling pathway regulated by thyroid hormone.
Investigators showed that SJ-AK also affected cells growing in the laboratory, reducing cell proliferation as well as the production and secretion of a growth hormone regulated by thyroid hormone. The research appears in the October issue of the scientific journal ACS Chemical Biology.
The findings raise hope that compounds like SJ-AK will lead to drugs with more tailored effects by selectively controlling signaling pathways that switch genes on and off. This research focused on a pathway controlled by a thyroid hormone. Investigators said, however, the approach also could potentially be used to target pathways regulated by glucocorticoid, estrogen, androgen and other hormones that are widely used to treat cancer and other conditions but that also have serious side effects.
"This study offers the first evidence it is possible to shut down a portion of the signaling network activated by a particular hormone," said R. Kiplin Guy, Ph.D., chair of the St. Jude Chemical Biology and Therapeutics Department. Guy is the senior author. The first author is Prabodh Sadana, Ph.D., a former St. Jude postdoctoral fellow who now works in the Department of Pharmaceutical Sciences at Northeastern Ohio Universities College of Medicine and Pharmacy.
Such selectivity could lead to a new generation of medications that promise greater effectiveness and fewer side effects. The new treatments could include steroids that fight leukemia or suppress the inflammation associated with autoimmune disorders without affecting metabolism or bone strength. Small molecules like SJ-AK might aid efforts to develop medicines to control the rapid, life-threatening over-production of a thyroid hormone known as thyroid storm. Guy said the thyroid hormone pathway is also being studied for new opportunities to better regulate obesity or metabolic disease related to cholesterol, triglycerides and fatty acids.
For this study, researchers compared the activity of SJ-AK and NH-3. The compounds use different techniques to target distinct spots in a thyroid hormone signaling pathway.
NH-3 works by competing with a thyroid hormone to bind to the receptor in the cell nucleus. If the hormone wins the competition, the binding starts a biochemical cascade that regulates the activity of genes in the pathway. Those genes produce the proteins that affect growth and other key biological processes. If NH-3 binds to the receptor instead, the impact is like flipping the switch that cuts electricity to the entire building. The entire pathway remains dormant, which is not always desirable.
SJ-AK was developed in Guy's laboratory. Rather than binding to the hormone receptor like NH-3 does, SJ-AK targets the next step in the pathway. SJ-AK works by displacing proteins called coactivators. Coactivator proteins normally bind to a pocket that is created when a thyroid hormone and receptor bind. As a result, SJ-AK functions like a circuit breaker, selectively blocking parts of the hormone signaling pathway.
In this study, researchers showed that while NH-3 and SJ-AK both target the same signaling pathway and some of the same genes, SJ-AK affects far fewer genes. In laboratory screening tests, researchers found the activity of 193 genes was affected by thyroid hormone. The genes included 79 whose activity was affected by NH-3 and 28 affected by SJ-AK. Investigators showed NH-3 and SJ-AK had little impact on genes outside the thyroid hormone pathways.
Scientists showed NH-3 and SJ-AK also altered the activity of cells. Growth hormone secretion increased 50 percent following the addition of thyroid hormone to human cells growing in the laboratory. When SJ-AK was added, the secretion of growth hormone fell. In another laboratory experiment, researchers reported that both NH-3 and SJ-AK blocked the cell proliferation triggered by growth hormone secretion.
Other authors are Jong Yeon Hwang and Ramy Attia, both formerly of St. Jude; Geoffrey Neale, of St. Jude; and Leggy Arnold of the University of Wisconsin at Milwaukee.
This research was funded in part by the National Institutes of Health and ALSAC.
St. Jude Children's Research Hospital
St. Jude Children's Research Hospital is internationally recognized for its pioneering research and treatment of children with cancer and other life-threatening diseases. The hospital's research has helped push overall survival rates for childhood cancer from less than 20 percent when the institution opened to almost 80 percent today. It is the first and only National Cancer Institute-designated Comprehensive Cancer Center devoted solely to children, and no family ever pays St. Jude for care. For more information, visit www.stjude.org.
St. Jude Public Relations Contacts:
Summer Freeman
(desk) 901-595-3061
(cell) 901-297-9861
summer.freeman@stjude.org
Carrie Strehlau
(desk) 901-595-2295
(cell) 901-297-9875
carrie.strehlau@stjude.org
Media Contact
Summer Freeman
Newswise Science News
All news from this category: Life Sciences and Chemistry
Articles and reports from the Life Sciences and chemistry area deal with applied and basic research into modern biology, chemistry and human medicine.
Valuable information can be found on a range of life sciences fields including bacteriology, biochemistry, bionics, bioinformatics, biophysics, biotechnology, genetics, geobotany, human biology, marine biology, microbiology, molecular biology, cellular biology, zoology, bioinorganic chemistry, microchemistry and environmental chemistry.
Back to the Homepage
Latest posts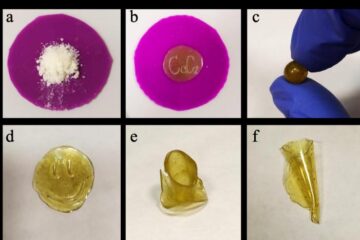 Chemists create renewable plant-based polymers
What makes them different is that they can be easily recycled. Researchers at the Laboratory of Cluster Catalysis at St Petersburg University have synthesised polymers from biomass. What makes them…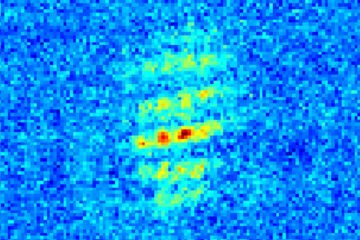 Atom interferometry demonstrated in space for the first time
Researchers present results of experiments with atom interferometry on a sounding rocket / Further rocket missions set to follow. Extremely precise measurements are possible using atom interferometers that employ the…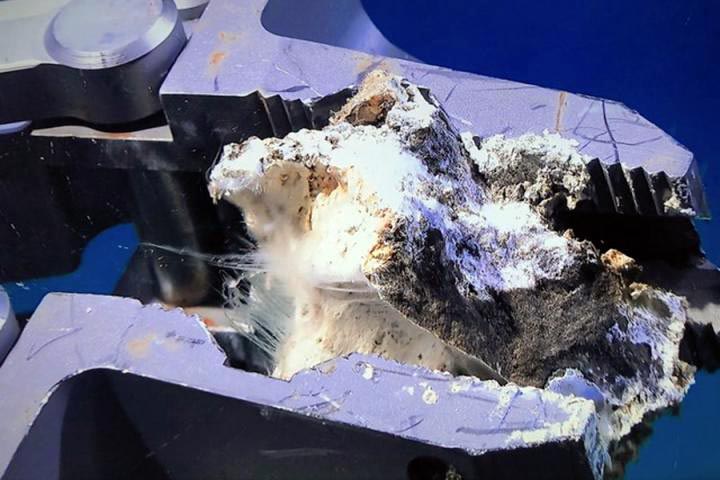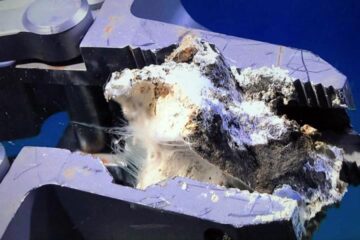 Ocean bacteria release carbon into the atmosphere
Research could help scientists better estimate Earth's carbon budget. A team led by University of Minnesota researchers has discovered that deep-sea bacteria dissolve carbon-containing rocks, releasing excess carbon into the…