Cells reprogram in 24 hours
Erasing molecular memory of parents could shed light on clones.
Cells naturally wipe out the mark of their parents in 24 hours, say cloning experts. Exactly how may begin to explain the way that animal clones and stem cells are reprogrammed. Not all genes are born equal. In mammals, some genes are imprinted – cells switch on only the copy inherited from mum or dad, not both. This sex stamp must be erased and rewritten in sperm and egg cells, however, so they are correctly labelled as male or female when they fuse to form the next generation.
The deletion occurs in as little as a day, Fumitoshi Ishino of the Tokyo Institute of Technology in Yokohama, Japan, and his team have now shown. Even as an embryo is growing, the cells destined to form its ovaries and testes are scrubbing out established patterns of gene activity1.
The finding begins to unravel how cells overwrite their history, explains Azim Surani of the Wellcome/CRC Institute in Cambridge, UK. This is something researchers working on cloning and stem cells long to find out. "Any information we get is bound to be helpful," says Surani.
Programming skills
Hours after fertilisation sperm and egg overwrite their DNA with instructions for making an embryo – imprints remain intact. Cloned mammals are thought to die early or suffer ill health partly because this reprogramming is incomplete; in clones made from some cell types, imprinting is upset as a result.
Some of the cell machinery that erases imprints may also do reprogramming, says Wolf Reik, who studies these phenomena at the Babraham Institute in Cambridge, UK. "I'm sure there are going to be parallels."
Once found, the molecules involved might be harnessed to improve the efficiency of cloning. Similarly, adult stem cells might be better persuaded to rewrite their normal instructions and generate unusual cell types.
But cloning researcher Rudolf Jaenisch of the Whitehead Institute in Cambridge, Massachusetts, is not convinced that the two processes – removing imprinting and reprogramming – are comparable. He says that cloning shortcuts the natural process.
Wipe out
Ishino's team believe that, under the right conditions, the imprint on a donor cell's DNA is carried unaffected into the clone. They used this to test when nuclear imprinting is erased in a growing embryo.
The group made clones from the cells in mice embryos that give rise to ovary and testes. They took the cells at different stages of embryo development. Cells taken after imprinting had been erased gave rise to clones that died very young, they found. Clones from cells that still had some imprinting lasted longer.
Midway through an embryo's growth, genes lose their sex bias and switch into a default state in a day, the researchers conclude. Chemical gags are removed from genes one by one, to make the activity of both copies equal. The speed suggests that the imprinting pattern is actively wiped out, says Reik, rather than being lost passively over many cell divisions.
The experiments also add to growing evidence that embryos cannot survive without correct imprinting. "Clones that have no parental information do not develop to term," says Ishino. Similarly, embryos carrying two copies of either the mother or father's genes cannot survive.
References
Lee, J. Erasing genomic impinting memory in mouse clone embryos produced from day 11.5 primordial germ cells. Development, 129, 1807 – 1817, (2002).
Media Contact
HELEN PEARSON
© Nature News Service
All latest news from the category: Life Sciences and Chemistry
Articles and reports from the Life Sciences and chemistry area deal with applied and basic research into modern biology, chemistry and human medicine.
Valuable information can be found on a range of life sciences fields including bacteriology, biochemistry, bionics, bioinformatics, biophysics, biotechnology, genetics, geobotany, human biology, marine biology, microbiology, molecular biology, cellular biology, zoology, bioinorganic chemistry, microchemistry and environmental chemistry.
Back to home
Newest articles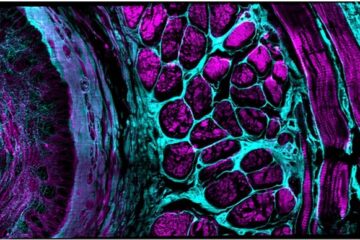 Enhancing the workhorse
Artificial intelligence, hardware innovations boost confocal microscope's performance. Since artificial intelligence pioneer Marvin Minsky patented the principle of confocal microscopy in 1957, it has become the workhorse standard in life…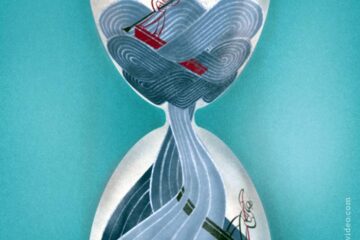 In the quantum realm, not even time flows as you might expect
New study shows the boundary between time moving forward and backward may blur in quantum mechanics. A team of physicists at the Universities of Bristol, Vienna, the Balearic Islands and…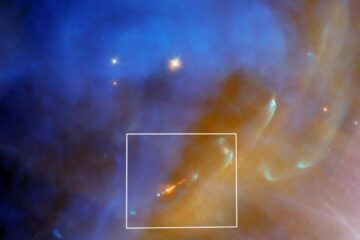 Hubble Spots a Swift Stellar Jet in Running Man Nebula
A jet from a newly formed star flares into the shining depths of reflection nebula NGC 1977 in this Hubble image. The jet (the orange object at the bottom center…