Insulin Signaling and Amphetamines, Insomniac Fish and more…
Abuse of psychostimulants such as amphetamine remains a serious public health concern. Amphetamines mediate their behavioral effects by stimulating dopaminergic signaling throughout reward circuits of the brain. This property of amphetamine relies on its actions at the dopamine transporter (DAT), a presynaptic plasma membrane protein responsible for the reuptake of extracellular dopamine. Recently, researchers have revealed the novel ability of insulin signaling pathways in the brain to regulate DAT function as well as the cellular and behavioral actions of amphetamine. In a new study published in the open-access journal PLoS Biology, Aurelio Galli, Jason Williams and colleagues used a model of Type I diabetes in rats to uncover how insulin signaling regulates DAT-mediated amphetamine effects. They show that by depleting insulin, or through selective inhibition of insulin signaling, they can severely attenuate amphetamine-induced dopamine release and impair DAT function. This study verifies in vivo that insulin signaling can dynamically influence the neuronal effects of amphetamine-like psychostimulants. Therefore, the insulin signaling pathway, through its unique regulation of brain dopamine, may be targeted for the treatment of amphetamine abuse.
Citation: Williams JM, Owens WA, Turner GH, Saunders C, Dipace C, et al. (2007) Hypoinsulinemia regulates amphetamine-induced reverse transport of dopamine. PLoS Biol 5(10): e274. doi:10.1371/journal.pbio.0050274
Insomniac Fish Shed Light on the Molecular Basis of Sleep Disorders
Sleep disorders are common and poorly understood. In humans, narcolepsy is a sleep disorder associated with sleepiness, abnormal dreaming, paralysis and insomnia. Neuropeptides called hypocretins are implicated in this disorder. A new study by Yokogawa and colleagues at Stanford University now reveals that fish, like mammals, sleep, and their hypocretin receptor plays an important role. Their work is published online this week in the open-access journal PLoS Biology.
The authors first generated a mutant fish in which the hypocretin system was disrupted. Intriguingly, this first fish sleep mutant did not display sleepiness or paralysis but showed a 30% reduction of its sleep time at night and a 60% decrease in sleep bout length compared with non-mutant fish. They also studied the relationships between the hypocretin system and other sleep regulatory brain systems in zebrafish and found differences in expression patterns in the brain that may explain the differences in behavioral effects. Their study illustrates how a sleep regulatory system may have evolved across vertebrate phylogeny. Zebrafish, a powerful genetic model that has the advantage of transparency to study neuronal networks in vivo, can be used to study sleep.
Citation: Yokogawa T, Marin W, Faraco J, Pe´zeron G, Appelbaum L, et al. (2007) Characterization of sleep in zebrafish and insomnia in hypocretin receptor mutants. PLoS Biol 5(10): e277. doi:10.1371/journal.pbio.0050277
Drug-Induced Epigenetic Changes Produce Drug Tolerance
In a study published this week in PLoS Biology, Dr. Nigel Atkinson, Dr. Yan Wang, and colleagues discovered that a startlingly large number of adolescents abuse organic solvent inhalants, common components of glues, paints and cleaning solutions. Their focus is on the molecular basis of tolerance—reduced response to a drug over time—which promotes increased drug consumption and accelerates the process of addiction. They use the fruit fly Drosophila melanogaster as a model system to determine how the nervous system becomes tolerant to the sedative effects of organic solvents. Sedating Drosophila with an organic solvent (benzyl alcohol) increases the expression of the slo K+ channel gene, which accelerates recovery from sedation. To elucidate the molecular mechanics underlying these phenomena, they documented dynamic changes in a chemical modification (called histone acetylation) that occurs within the slo regulatory region after sedation. These changes were mediated by a transcription factor and are linked to both slo induction and behavioral tolerance. Increased expression of slo channels are predicted to alter the signaling properties of neurons. This modification directly speeds the recovery from sedation.
Citation: Wang Y, Krishnan HR, Ghezzi A, Yin JCP, Atkinson NS (2007) Drug-induced epigenetic changes produce drug tolerance. PLoS Biol 5(10): e265. doi:10.1371/journal.pbio.0050265
Assessing Tumor Progression Factors by Somatic Gene Transfer into a Mouse Model: Bcl-xL Promotes Islet Tumor Cell Invasion
Cancer cells accumulate multiple genetic alterations. Some of these contribute to tumor development while others are a mere byproduct of genomic instability. To sort out whether a candidate gene can promote tumor development, Dr. Yi-Chieh Nancy Du, Dr. Harold Varmus, and colleagues have developed a novel experimental system using engineered viruses to deliver genes into premalignant lesions. They have used genetically engineered mice in which both an oncogene (SV40 T antigen) and a specific docking molecule for the virus are produced in ß ells in the pancreatic islets of Langerhans. Tumors form in only a subset of the islets expressing this oncogene, indicating that tumor development requires other events. Since these precancerous cells also express the virus docking molecule, they could deliver candidate progression genes via the virus to see whether they contribute to tumor progression. They show that genes encoding two proteins (a survival factor, Bcl-xL, and an inhibitory form of the cell adhesion molecule E-cadherin) can be delivered into premalignant ß-cells and enhance tumorigenesis. Both of these proteins were previously implicated in tumor progression, confirming that their technique can identify such progression genes. Moreover, we find that Bcl-xL promotes tumor cell migration and invasion by a mechanism distinct from its known role in cell survival.
Citation: Du YN, Lewis BC, Hanahan D, Varmus H (2007) Assessing tumor progression factors by somatic gene transfer into a mouse model: Bcl-xL promotes islet tumor cell
invasion. PLoS Biol 5(10): e276. doi:10.1371/journal.pbio.0050276
A Novel Snf2 Protein Maintains trans-Generational Regulatory States Established by Paramutation in Maize
Genetics is founded on the principle that heritable changes in genes are caused by mutations and that the regulatory state of gene pairs (alleles) is passed on to progeny unchanged. An exception to this rule, paramutation, produces changes in gene control that are stably inherited without altering the DNA sequence. Typically, one allele "paramutates," or silences, its counterpart by altering the structure of the chromatin surrounding the gene. Recent work in both maize and mice suggests that RNA molecules may be responsible for paramutations. Several genes are required to maintain the repressed paramutant state of a maize purple plant1 (pl1) allele, and in a recent study published in PLoS Biology by Dr. Jay B. Hollick, Dr. Christopher J. Hale, and colleagues report that one of these genes encodes a protein (RMR1) with similarity to a protein previously implicated in facilitating genomic DNA modifications via small RNA molecules. Genetic and molecular experiments support a similar role for RMR1 acting at a repeated sequence found adjacent to this pl1 gene. Although loss of these DNA modifications leads to heritable changes in gene regulation, the data indicates these changes do not represent the heritable feature responsible for paramutation. These findings highlight an unusual but dynamic role for repeated genomic features and small RNA molecules in affecting heritable genetic changes independent of the DNA template.
Citation: Hale CJ, Stonaker JL, Gross SM, Hollick JB (2007) A novel Snf2 protein maintains trans-generational regulatory states established by paramutation in maize. PLoS Biol 5(10): e275. doi:10.1371/journal.pbio.0050275
All latest news from the category: Life Sciences and Chemistry
Articles and reports from the Life Sciences and chemistry area deal with applied and basic research into modern biology, chemistry and human medicine.
Valuable information can be found on a range of life sciences fields including bacteriology, biochemistry, bionics, bioinformatics, biophysics, biotechnology, genetics, geobotany, human biology, marine biology, microbiology, molecular biology, cellular biology, zoology, bioinorganic chemistry, microchemistry and environmental chemistry.
Back to home
Newest articles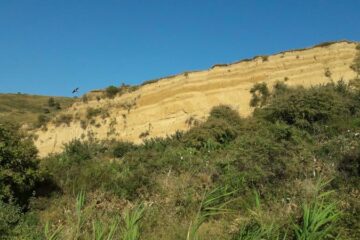 Defects in quartz crystal structure reveal the origin of dust
University of Tübingen research team uses properties of quartz in sediments to study sedi-mentary cycles and climate dynamics. Global warming and a progressively drier climate in many parts of the…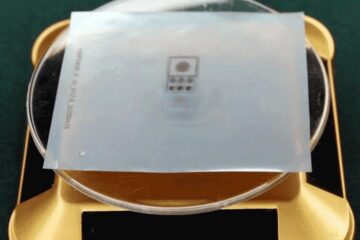 Ultra-thin film creates vivid 3D images with large field of view
Glass-free technique could enable visual features that don't require special reading devices or illumination. Researchers have developed a new ultra-thin film that can create detailed 3D images viewable under normal…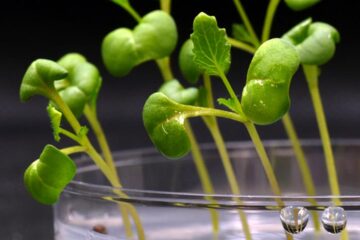 Artificial photosynthesis can produce food without sunshine
Scientists are developing artificial photosynthesis to help make food production more energy-efficient here on Earth, and one day possibly on Mars. Photosynthesis has evolved in plants for millions of years…