Ants create united Europe
Invading insect empire stretches 6,000 kilometres.
An invading empire has conquered Europe. One super-colony of South American ants, with millions of nests and billions of individuals, stretches 6,000 kilometres around the Mediterranean and Atlantic coasts, researchers have found.
Every ant in the colony treats every other as its nest-mate – even though they may be quite unrelated. The nests have buried their differences to create the largest cooperative unit ever discovered, say Laurent Keller of the University of Lausanne, Switzerland, and his colleagues1.
"You can mix Spanish and Italian ants and there's no aggression," says Keller. "We were extremely surprised to find this."
"This is really amazing and exciting," says entomologist Terrence McGlynn of the University of San Diego. The cooperative powers of Argentine ants (Linepithema humile) have made them a serious agricultural and domestic pest, and a threat to native species worldwide. But the scale of their super-colonies, and how they came about, was previously unknown, says McGlynn.
Other invasive ants, such as the troublesome fire ants of the southern United States, cooperate, although not on the same scale. "To understand how they do it is practically, as well as biologically, important," says geneticist Pekka Pamilo of the University of Oulu, Finland.
The Argentine ant has invaded every continent except Antarctica, and has reached islands including Hawaii and New Zealand, by hitchhiking with humans. Its arrival is bad news for the residents – it's very hard to find native ants in invaded areas, says McGlynn.
In the long term, Keller suggests, chemicals could be devised that jam the ants' communication systems so that they turn on one another.
Suspension of hostilities
Keller and his colleagues collected Argentine ants from the northwest corner of Italy, along the south coast of France, and around the Iberian peninsula, ending at the northwest corner of Spain.
In South America, ants from nests a few metres apart fight to the death. Most European ants showed no aggression towards each other, even when their homes were thousands of kilometres apart.
This suspension of hostilities allows nests to crowd together, the team speculates. Freed from the predators and parasites of their homeland, populations reach higher densities. Cooperation becomes a better strategy than conflict, even though the ants are not related, and so share no evolutionary interest in each other's wellbeing.
Ants use chemical badges to recognize nest-mates. Keller speculates that after the ants arrived in Europe in the 1920s, they teamed up with unrelated ants that happened to share a badge in order to achieve domination.
Argentine ants have not quite achieved European unification, however. The researchers found that the nests they collected fell into two blocs that cooperated amongst themselves but showed each other no quarter. The second, smaller super-colony lives in Catalonia, Spain.
References
Giraud, T., Pedersen, J.S. & Keller, L. Evolution of supercolonies: the Argentine ants of southern Europe. Proceedings of the National Academy of Sciences, 412, 708 – 712, (2002).
Media Contact
JOHN WHITFIELD
© Nature News Service
All latest news from the category: Life Sciences and Chemistry
Articles and reports from the Life Sciences and chemistry area deal with applied and basic research into modern biology, chemistry and human medicine.
Valuable information can be found on a range of life sciences fields including bacteriology, biochemistry, bionics, bioinformatics, biophysics, biotechnology, genetics, geobotany, human biology, marine biology, microbiology, molecular biology, cellular biology, zoology, bioinorganic chemistry, microchemistry and environmental chemistry.
Back to home
Newest articles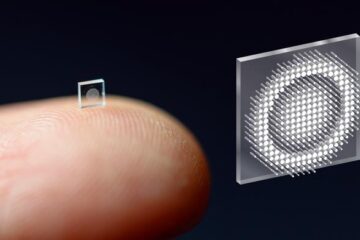 Researchers shrink camera to the size of a salt grain
Micro-sized cameras have great potential to spot problems in the human body and enable sensing for super-small robots, but past approaches captured fuzzy, distorted images with limited fields of view….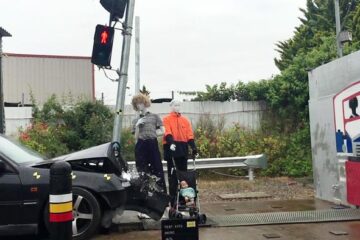 World-first product will be a lifesaving traffic stopper
Game-changing technology to design traffic lights that absorb kinetic energy, stopping them from crumpling when hit by a vehicle, will prevent thousands of fatalities and injuries each year and make…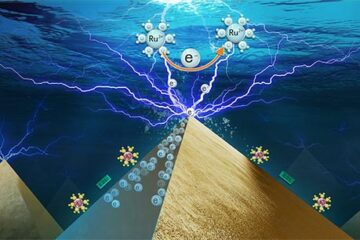 Scientists capture electron transfer image in electrocatalysis process
The involvement between electron transfer (ET) and catalytic reaction at electrocatalyst surface makes electrochemical process challenging to understand and control. How to experimentally determine ET process occurring at nanoscale is…