Sphingolipids with therapeutic ends
In the Department of Biochemistry and Molecular Biology of the University of the Basque Country (EHU-UPV), they are trying to understand how sphingolipids operate in the cells and how they can regulate certain biological functions.
Sphingolipids are a class of fats fundamental to the architecture of the cell and for regulating metabolism. They are important regulators of certain biological functions. Biological functions as important as the regulation of cellular proliferation, i.e. cell growth. And not just growth, but also the death of the cells. Often cells die due to a problem of toxicity, a bacterial or viral infection, etc. But one of the causes why cells die is precisely because they are programmed to do so – their death is regulated, independently of whether or not they suffer from any kind of infection or traumatic event. This is a physiological process called apoptosis.
Certain sphingolipids also regulate this process. Why is this important? Imagine a metabolic dysfunction or alteration that causes the growth of a tumour. Perhaps the advance of this can be detained by adding certain sphingolipids. We would then, in a way, be treating cancer. Today there are sphingolipids that are used in many clinical trials with very good results.
At other times the cells, instead of growing, die, causing serious conditions such as neurodegenerative diseases, Alzheimer, Parkinson, and so on. Often the neurones die because there are erroneous signals. In these cases, what is called for is to stop this death or, in some way, increase the connections between the cells in order to make up for, as it were, the spaces that they leave between each other. There are sphingolipids that carry out this process; they work to make the cells live and grow.
Regulation of metabolism
EHU-UPV researchers are currently trying to see how the sphingolipids regulate cell metabolism; to this end, they have induced alterations in the metabolism of the cell and tried to return it to normal conditions, applying synthetic sphingolipids. In short, the aim is to employ these for therapeutic ends in a number of illnesses.
One of the studies where most time is invested is the research into how certain sphingolipids control atherogenic processes – processes of formation of atheromas in the arteries. The accumulations of cholesterol in the arteries are, to a great extent, responsible for atheroma plaques. Cholesterol is transported in the blood united with a series of particles called lipoproteíns. One component of lipoproteíns is sphingomieline, a sphingolipid. Often the oxidative changes of the chemical structures of these sphingolipids are what make these molecules more atherogenic – they can transport cholesterol in a better or worse way or they can cause damage to the arteries when they are transported, etc. Thus, at the Department of Biochemistry and Molecular Biology, they are trying to understand how these sphingolipids might, in some way, contribute to the onset and advance of atherosclerosis.
Another kind of illness on which they are working is chronic obstructive pulmonary disease, which affects a large part of the population. There exist important inflammatory reactions caused by sphingolipids. They are investigating the origin of the disease and the return of the altered tissues to their normal state.
How is it being undertaken?
The process being followed is, in general, as follows: the most important cells involved in the formation, for example, of an atheroma, are the macrophages. The EHU-UPV researchers isolated the monocytes — monocytes are undifferentiated macrophages — from the femur of mice. These monocytes were incubated in Petri dishes on a suitable culture to which, moreover, a growth factor had been (such as M-CSF cytoquine). After 4 or 5 days in culture, the macrophages became differentiated and were prepared for their study.
So, for the death of these cells to be induced, they are incubated removing the cytoquine needed for growth from the culture and, thus, the cells enter into apoptosis. In the same way, adding different sphingolipids, the function carried out by each can be observed and if they have really have an effect on cell death or not. It has been observed that ceramide 1 phosphate, for example, blocks this death. It is, therefore, a life signal. On the other hand, this molecule unphosphated, i.e. ceramide, has the opposite effect. It is a death signal. Subsequently it was studied how these effects take place and part of the mechanism has been identified.
It has been shown that sphingolipids are not only inert molecules, acting as the building blocks in biological architecture, but they are also important regulators of metabolism. The next step is to apply them in an animal model, for example, inducing atherogenesis and trying to solve the problem in the whole organism using sphingolipids.
Alle Nachrichten aus der Kategorie: Life Sciences
Articles and reports from the Life Sciences area deal with applied and basic research into modern biology, chemistry and human medicine.
Valuable information can be found on a range of life sciences fields including bacteriology, biochemistry, bionics, bioinformatics, biophysics, biotechnology, genetics, geobotany, human biology, marine biology, microbiology, molecular biology, cellular biology, zoology, bioinorganic chemistry, microchemistry and environmental chemistry.
Zurück zur Startseite
Neueste Beiträge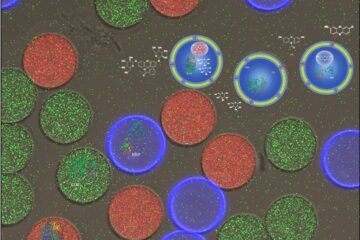 An artificial cell on a chip
Researchers at the University of Basel have developed a precisely controllable system for mimicking biochemical reaction cascades in cells. Using microfluidic technology, they produce miniature polymeric reaction containers equipped with…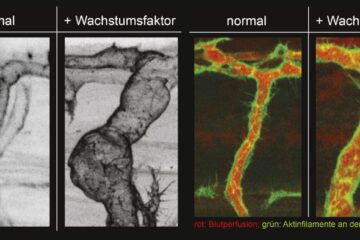 Specific and rapid expansion of blood vessels
Nature Communications: KIT researchers identify a new mechanism to control endothelial cell size and arterial caliber – basis for better treatment of heart infarct and stroke. Upon a heart infarct…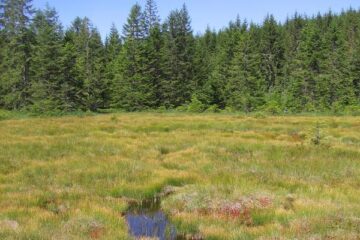 Climate change drives plants to extinction in the Black Forest in Germany
Climate change is leaving its mark on the bog complexes of the German Black Forest. Due to rising temperatures and longer dry periods, two plant species have already gone extinct…