UT Scientists Develop Promising New Procedure To Differentiate Human Embryonic Stem Cells
The process, created in the laboratory of Rick A. Wetsel, Ph.D., a professor of molecular medicine at the IMM, is described in this week's edition of the Proceedings of the National Academy of Sciences (PNAS). Research scientist Dachun Wang, M.D., is lead author of the article, "A pure population of lung alveolar epithelial type II cells derived from human embryonic stem cells."
"We have developed a reliable molecular procedure which facilitates, via genetic selection, the differentiation of human embryonic stem cells into an essentially pure population of lung epithelial cells," said Wetsel, noting the procedure also can be used to create other types of highly-specialized cells.
Scientists at the IMM used the in vitro method to create lung epithelial cells known as alveolar epithelial type II. The cells were derived from a human embryonic stem cell line approved by the National Institutes of Health (NIH).
The method involves the use of protein markers under the control of cell-specific promoters to convert undifferentiated human embryonic stem cells into highly-specialized cells. The human embryonic stem cells were cultured on specially coated dishes and transfected with a lung epithelial gene regulator of a drug selection gene.
"It is a general technology for developing select cells from human embryonic stem cells," said C. Thomas Caskey, M.D., the IMM's chief operating officer, director and CEO-elect. "The technology has allowed us to develop a platform that could potentially be useful in the development of spinal cord cells, heart cells, nerve cells and others."
James T. Willerson, M.D., president of the UT Health Science Center at Houston, said " I believe this is an important development by the Wetsel laboratory at the IMM. I look forward to seeing its transitional impact."
Alveolar epithelial type II cells are called "the stem cells of the lungs" because of their versatility and many important functions. They produce proteins including surfactant that inflates lungs. They also make other cells lining the inner lung. "They regulate lung fluids and oxygen levels," Wetsel said.
The cells are part of the tiny air sacs lining the lower airways known as alveoli. Tissue thin, they transfer oxygen into the blood and remove carbon dioxide. If the walls of the hundreds of millions of alveolus in a pair of lungs could be spread out and placed side by side, they would cover the floor of a classroom.
According to Wetsel, transplantable alveolar epithelial type II cells can be explored as treatments for pulmonary genetic diseases, acquired lung disease, as well as lung trauma caused by car accidents, gunshot wounds and sports injuries. "These are the cells that can potentially be used for regenerative lung repair," he said.
Hereditary lung disorders most likely to benefit from transplantation of alveolar epithelial type II cells include respiratory distress syndrome of the newborn, alpha-1 related emphysema and cystic fibrosis, Wetsel believes. "All three of these diseases are caused by single gene defects and therefore have been logical candidates for gene therapy," Wetsel said.
Respiratory distress syndrome of the newborn, a condition affecting premature infants less than 37 weeks of age, may be caused by a genetic mutation triggering a surfactant shortage. Likewise, alpha-1 related emphysema, a condition affecting 100,000 Americans, results from an inherited deficiency of alpha-1 antitrypsin. Further, cystic fibrosis is the second most common childhood onset inherited disorder in the United States.
Transplantable alveolar epithelial type II cells may also one day be helpful in the treatment of other lung diseases including chronic obstructive pulmonary disease (COPD), the fourth leading cause of death in the United States, claiming the lives of 122,283 Americans in 2003, and asthma, Wetsel said.
Still years away from their use in regenerative medicine, Wetsel said the next step involves research trials with mice.
Other IMM investigators participating in the study included David L. Haviland, Ph.D., assistant professor in the Center for Immunology and Autoimmune Diseases, and Eva Zsigmond, Ph.D., assistant professor and associate director of the IMM's Laboratory for Developmental Biology.
Funding for the study of the NIH-approved human embryonic stem cell line was provided by Houston philanthropists Clive and Nancy Runnells.
The most comprehensive academic health center in the Southwest, the UT Health Science Center at Houston is home to six schools devoted to medicine, nursing, public health, dentistry, health informatics and graduate studies in biomedical science. In addition to the IMM, other components are the UT Harris County Psychiatric Center and the Mental Sciences Institute. The UT Health Science Center at Houston, founded in 1972, is part of the University of Texas System. It is a state-supported health institution whose state funding is supplemented by competitive research grants, patient fees and private philanthropy.
Alle Nachrichten aus der Kategorie: Life Sciences
Articles and reports from the Life Sciences area deal with applied and basic research into modern biology, chemistry and human medicine.
Valuable information can be found on a range of life sciences fields including bacteriology, biochemistry, bionics, bioinformatics, biophysics, biotechnology, genetics, geobotany, human biology, marine biology, microbiology, molecular biology, cellular biology, zoology, bioinorganic chemistry, microchemistry and environmental chemistry.
Zurück zur Startseite
Neueste Beiträge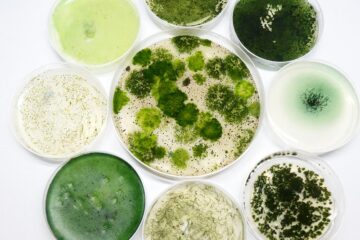 Cyanobacteria: Small Candidates …
… as Great Hopes for Medicine and Biotechnology In the coming years, scientists at the Chair of Technical Biochemistry at TU Dresden will work on the genomic investigation of previously…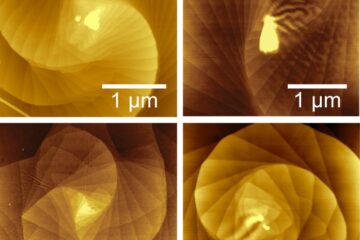 Do the twist: Making two-dimensional quantum materials using curved surfaces
Scientists at the University of Wisconsin-Madison have discovered a way to control the growth of twisting, microscopic spirals of materials just one atom thick. The continuously twisting stacks of two-dimensional…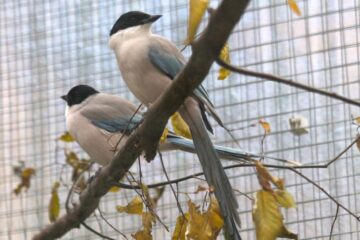 Big-hearted corvids
Social life as a driving factor of birds' generosity. Ravens, crows, magpies and their relatives are known for their exceptional intelligence, which allows them to solve complex problems, use tools…