LLNL researchers review bio detection technologies
Researchers from Lawrence Livermore National Laboratory review several of the latest technologies in the most recent issue (Issue 3, 2007), of the British journal "The Analyst," which appears online at http://www.rsc.org/Publishing/Journals/AN/Article.asp?Type=CurrentIssue.
"It's important to provide a summary of the latest technologies and approaches for sensing systems and platforms that could lead to bioagent detectors for responders to use in the field," said LLNL's lead author Jeffrey Tok. Other authors include Nicholas Fischer and Theodore Tarasow of LLNL's BioSecurity and Nanosciences Laboratory.
One technique, previously described by Tok and colleagues, involves using a barcode system, similar to the barcodes used on retail products, to detect biological agents in the field. Nanowires built from sub-micrometer layers of different metals, including gold, silver and nickel, are able to act as "barcodes" for detecting a variety of pathogens, such as anthrax, smallpox, ricin and botulinum toxin. The approach could simultaneously identify multiple pathogens via their unique fluorescent characteristics.
Another detection strategy involves the development of electrical current-based readout of the nanowires for protein and virus sensing. The wires are arranged as field-effect transistors (FETs), where slight variations at the surface produce a change in conductivity. Developers of this technology predict that a high-density nanowire-circuit array geared toward pathogen detection could be built on a large scale suitable for biosecurity surveillance.
Physical, chemical and optical properties that can be tuned to detect a particular bioagent are key to microbead-based immunoassay sensing systems. A unique spectral signature or fingerprint can be tied to each type of bead. Beads have been joined with antibodies to specific biowarfare agents. This method has been demonstrated in the Autonomous Pathogen Detection System (APDS), a technology developed by Lawrence Livermore researchers. APDS contains an aerosol collector to constantly "inhale" particles from its surrounding environment for analysis.
Microarray-based immunoassay sensing approaches can be used to detect bacteria, such as the E. coli recently found in spinach and other fresh-packed greens. This approach can differentiate pathogens from harmless bacteria. In an analogous technique called aptamer microarray, short single strand chains of DNA (less than 100 nucleotides) are developed that bind to target molecules and fold into complex structures. The folding event results in an easy-to-read electrical charge. This binding-induced signaling strategy is particularly well suited for sensing in complex samples.
In a whole-cell-based immunoassay sensing system, an engineered B lymphocyte cell in which both pathogen-sensing membrane-bound antibodies and an associated light-emitting reporting system are all expressed in vivo. The B lymphocyte cell-based sensing system, termed CANARY, centers on an easily expressed calcium-sensitive bioluminescent protein from the Aequoria victoria jellyfish. When exposed to targeted biowarfare compounds, an increase in photons was observed within the B lymphocyte cells in a matter of seconds. The photon changes can then be easily detected using an inexpensive optical system.
"The ability to miniaturize and adapt traditional bench-top immunoassay protocols to a fully automated micro-or nano-fluidic chip holds tremendous promise to enable multiplex, efficient, cost-effective and accurate pathogen sensing systems for both biodefense and medical applications," Tok said.
Alle Nachrichten aus der Kategorie: Life Sciences
Articles and reports from the Life Sciences area deal with applied and basic research into modern biology, chemistry and human medicine.
Valuable information can be found on a range of life sciences fields including bacteriology, biochemistry, bionics, bioinformatics, biophysics, biotechnology, genetics, geobotany, human biology, marine biology, microbiology, molecular biology, cellular biology, zoology, bioinorganic chemistry, microchemistry and environmental chemistry.
Zurück zur Startseite
Neueste Beiträge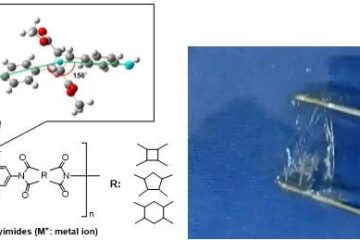 High-thermoresistant biopolyimides become water-soluble like starch
This is the first report for the syntheses of water-soluble polyimides which are Interestingly derived from bio-based resources, showing high transparency, tunable mechanical strength and the highest thermoresistance in water-soluble…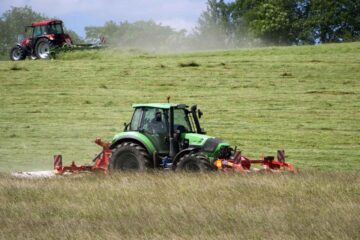 Land management in forest and grasslands
How much can we intensify? A first assessment of the effects of land management on the links between biodiversity, ecosystem functions and ecosystem services. Ecosystem services are crucial for human…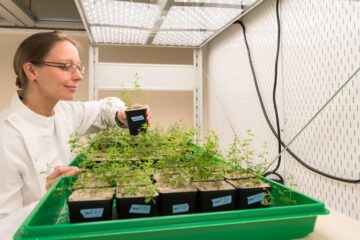 A molecular break for root growth
The dynamic change in root growth of plants plays an important role in their adjustment to soil conditions. Depending on the location, nutrients or moisture can be found in higher…