Green technology to boost production of malaria 'wonder drug'
Since it was first extracted from the herb Sweet Wormwood (Artemisia annua) by Chinese scientists in the 1980s, artemisinin has proven to be a potent anti-malarial treatment.
Most patients treated with Artemisinin-based Combination Treatments (ACTs) show clinical improvement within 24 hours.
However, large-scale production of artemisinin drugs, which are used as part of a combination therapy to avoid development of resistance by malaria parasites, has so far relied on extraction technology based on the petroleum derived hexane – a toxic and potentially explosive substance.
In a search for a better extraction system, a team of chemical engineers from the University of Bath (UK) and a specialist UK business, FSC Development Services Ltd, were commissioned (in 2005) by the non-profit Medicines for Malaria Venture (MMV) and the Dutch Government to evaluate a range of new technologies that could replace hexane extraction, and make large-scale production both cheaper and more environmentally friendly.
In research published in the Journal of Natural Products, Dr Alexei Lapkin from the University's Department of Chemical Engineering highlights three extraction processes that can compete with hexane extraction economically, as well as being better for the environment.
Now, using a £500,000 grant from the Dutch Government through MMV, some of these technologies will be demonstrated and tested over the next 12 months by a consortium of European companies and universities.
"Increased production of Artemisia annua is now happening in many countries around the world, but if we are to reduce the costs of the final drugs we need to increase yield through higher yielding varieties and introduce new, more efficient, safer and more environmentally friendly extraction systems," said Dr Lapkin.
"The intention for this project is to build a small-scale demonstrator unit in Bath and prove its viability by extracting artemisinin from Artemisia annua plants grown in different countries and regions.
"The project will also explore purification methods of raw extracts to obtain material of good enough quality for pharmaceutical companies to buy for further processing into drug treatments.
"Our focus is on driving down the cost of extraction to help make this 'wonder drug' more readily available to the people who need it."
Artemisinin is extracted from the Artemisia annua plant using a solvent which helps separate the different parts of the plant. The raw artemisinin is then purified to produce the final drug.
The most common solvent used in the current extraction process is hexane, an alkane hydrocarbon produced from crude oil that is both toxic and explosive, making it damaging to the environment and expensive to handle safely.
The research team examined alternative extraction technologies using either supercritical carbon dioxide (scCO2), hydrofluorocarbon HFC-134a, ionic liquids (ILs) or ethanol as alternative solvents. In this initial study they used data provided by technology developers in the UK, and compared it with the known data for hexane extraction.
They found that the technologies using scCO2, HFC and ILs, all of which are non-flammable solvents, gave faster extraction times and a more complete extraction of the useful substances in the leaf.
These solvents are also considerably safer, with no risk of explosions, and were much greener, having a lower environmental impact in use, and offering the potential for biodegradability after use.
Ionic liquid and HFC-134a technologies in particular showed considerable promise, and the analysis suggests that they could compete with hexane extraction in terms of cost-effectiveness.
Over the next nine months, a demonstrator unit using HFC-134a will be built at the University of Bath in collaboration with Ineos Fluor (UK). Bioniqs Ltd, a spin-off company from University of York (UK), will continue their work on ionic liquids extraction, and University of Bremen (Germany) will be testing extraction with another widely used solvent, ethanol.
The whole project is being co-ordinated by FSC Development Services Ltd, which is based in Gloucestershire (UK).
"MMV is pleased to support this project even though it is not our traditional line of work, as the focus is purely on technology rather than developing new drugs or treatments," said Dr Ian Bathurst, Director of Drug Discovery & Technology at MMV.
"Developing technology that makes the extraction process as efficient and cost-effective as possible makes the mass production of artemisinin economically, environmentally and socially viable. This will have a significant impact on the new ACTs we are developing."
Malcom Cutler, head of FSC Development Services Ltd., said: "This project is not about profit for companies; tackling malaria is not a business, but a challenge we must do everything we can to overcome."
As the plasmodium parasite which causes malaria is able to mutate and develop resistance to the drugs used against it, it is important to have a variety of treatments available and to continue developing new medicines.
Alle Nachrichten aus der Kategorie: Life Sciences
Articles and reports from the Life Sciences area deal with applied and basic research into modern biology, chemistry and human medicine.
Valuable information can be found on a range of life sciences fields including bacteriology, biochemistry, bionics, bioinformatics, biophysics, biotechnology, genetics, geobotany, human biology, marine biology, microbiology, molecular biology, cellular biology, zoology, bioinorganic chemistry, microchemistry and environmental chemistry.
Zurück zur Startseite
Neueste Beiträge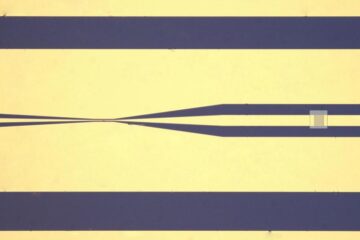 Researchers break magnetic memory speed record
Advance could lead to new generation of ultrafast computer chips that retain data even when there is no power. Spintronic devices are attractive alternatives to conventional computer chips, providing digital…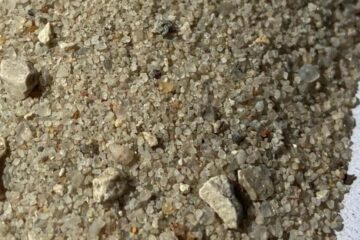 Tracing the source of illicit sand–can it be done?
Research presented at the 2020 GSA Annual Meeting. If you've visited the beach recently, you might think sand is ubiquitous. But in construction uses, the perfect sand and gravel is…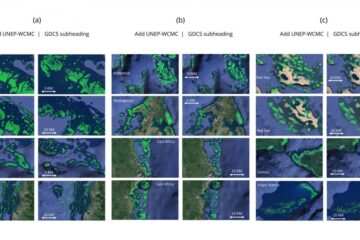 Location and extent of coral reefs mapped worldwide using advanced AI
Nearly 75% of the world's coral reefs are under threat from global stressors such as climate change and local stressors such as overfishing and coastal development. Those working to understand…