Researcher finds new use for botox
Botox, used by Hollywood stars to smooth out facial wrinkles, is playing an important role in UQ research to understand how nerve cells communicate with each other.

The research is exploring basic nerve cell function, minute changes which underlie memory and learning, and possible causes of nerve diseases. Dr Frederic Meunier, a lecturer in UQ's School of Biomedical Sciences, is studying basic physiological processes at the molecular level. Dr Meunier is one of seven UQ finalists in the 2005 UQ Foundation Research Excellence Awards to be announced on September 22 as a highlight of UQ Research Week 2005.
As one research strategy, he is taking advantage of the exquisite selectivity of powerful nerve toxins such as botox or glycerotoxin to selectively dissect basic nerve cell (neuronal) processes in Australian Research Council funded research. "Botox is the most potent neurotoxin currently known," Dr Meunier said. "It derives from the bacterium Clostridium botulinum, which causes botulism (food poisoning).
"However, botox is increasingly used in human therapy to treat such conditions as strabismus (cross-eyes), voice, head and limb tremor, spasticity, stuttering, involuntary movements such as tics, and for painful rigidity. "I have been using different types of toxins to explore the interplay of proteins and lipids (fats) when nerve cells communicate via the release of neurotransmitters in a process called vesicular exocytosis."
Neurotransmitters transmit nerve impulses across chemical synapses, which are regions where one nerve cell makes functional contact with each other. Dr Meunier and his colleagues have discovered that botox-intoxicated nerve cells do not die. They start to emit little sprouts which ultimately allow recovery of the nerve cell. His current project aims to understand the role played by an intriguing family of phosphate-containing fats, called phosphoinositides in the build up to molecular events leading to exocytosis.
In Australian Research Council funded research, Dr Meunier has recently discovered an unexpected role for a member of the phosphoinositide family in priming neurotransmitter-containing vesicles — a crucial event in the build up of molecular events leading to the release of the neurotransmitter outside the nerve cell.
The study has been recently published in a prestigious international journal Molecular Biology of the Cell. "This has given us a novel angle from which to approach this process and we are using the same strategy to examine the role played by PolyUnsaturated Fatty Acid in molecular mechanism of neuronal communication in NH&MRC funded research.," he said. "There is no doubt that understanding this process will lead to novel research to tackle neuronal diseases such as Parkinson's and Alzheimer's disease. "It could also be important for future treatment of mental conditions such as depression, which is becoming a national problem due to ageing and stress of the Australian population. "Furthermore this work will be important for reinforcing Australia's role at the forefront of neurobiology and signalling research."
Dr Meunier, whose PhD thesis at Paris University concentrated on nerve cell communication, furthered his interests in the field during postdoctoral studies at Imperial College, London on synaptic research, and on phosphate-containing lipids in cancer research at the Medical Research Council Laboratory of Molecular Biology in Cambridge, an institute which has produced more than 13 Nobel Prize winners.
He joined UQ two years ago after a chance meeting with Professor David Adams of UQ's School of Biomedical Sciences at an international conference.
Media Contact
Dr Frederic Meunier
EurekAlert!
All news from this category: Life Sciences and Chemistry
Articles and reports from the Life Sciences and chemistry area deal with applied and basic research into modern biology, chemistry and human medicine.
Valuable information can be found on a range of life sciences fields including bacteriology, biochemistry, bionics, bioinformatics, biophysics, biotechnology, genetics, geobotany, human biology, marine biology, microbiology, molecular biology, cellular biology, zoology, bioinorganic chemistry, microchemistry and environmental chemistry.
Back to the Homepage
Latest posts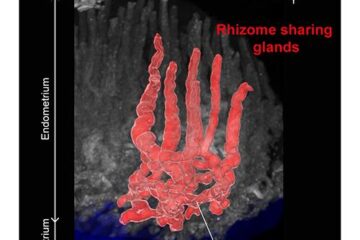 3D structure of human uterine endometrium and adenomyosis tissue
New insights into the three-dimensional (3D) morphology of the human uterine endometrium could advance our understanding of the mechanisms of endometrial regeneration and fertilized egg implantation while clarifying the pathogenesis…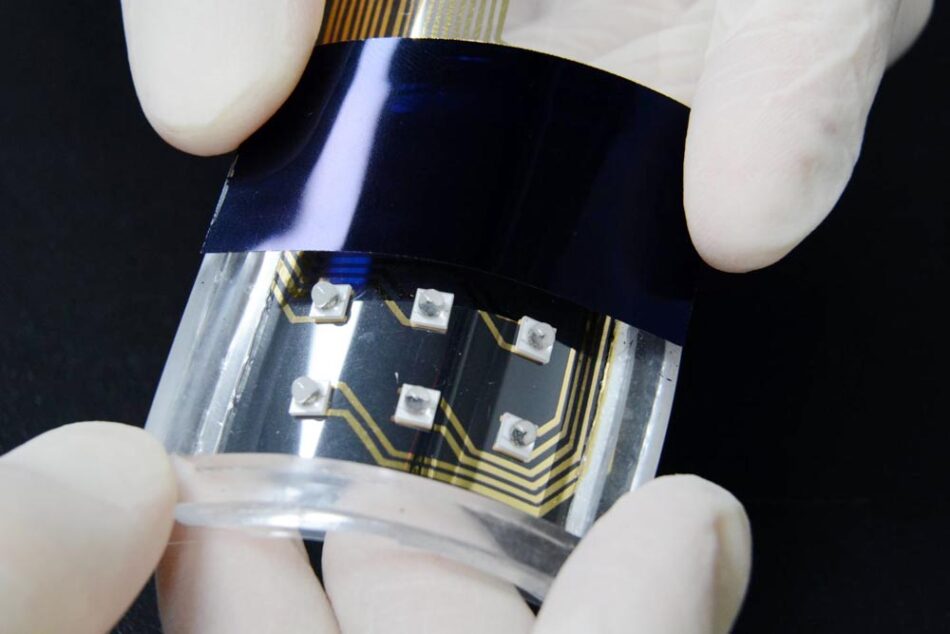 ETRI develops a haptic film activated by LEDs
LED-based film-type haptic technology implements localized vibration. Various tactile sensations are now possible via independantly controllable vibrations. A Korean research team succeeded in developing a technology generating various vibration using…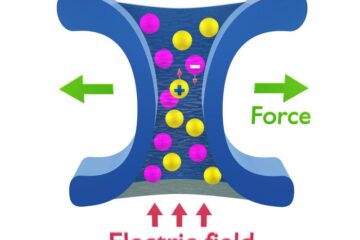 A Novel Tunable Force in Electrolyte Solutions
Solutions that conduct electricity, 'electrolytes', are ubiquitous not only in batteries and capacitors but also in biofluids including blood plasma; of great practical importance is thus to understand how electrolytes…