Useful Bacteria Need Protection
New forms of drugs for dysbacteriosis and other gastrointestinal disturbances are being developed by the Novosibirsk researchers with support of the International Science and Technology Center (ISTC).
A lot of Russians suffer from malfunction of gastrointestinal tract. The frequent reason for that is dysbacteriosis – disturbances of normal intestinal flora. To fight dysbacteriosis, physicians prescribe eubiotic drugs to patients, which contain bacteria necessary for digestion, for example, bifidumbacterin, lactobacterin, colibacterin, bificol, etc. The drugs are good, but upon intake they are destroyed in the stomach, due to that their efficiency reduces. To increase efficiency of eubiotics, they should be protected in some way.
This problem is being solved by the researchers of the State Research Center for Virology and Biotechnology "Vector" ("Vector-BiAlgam" close corporation (Koltsovo, Novosibirsk Region)) with support of the International Science and Technology Center (ISTC). Bacteria making part of the drugs need protection, and there are two main methods to defend them. The bacteria are either placed into a capsule – this is a capsulated form of drug, or they are placed on a special carrier – sorbent – this is an immobilized form.
The Novosibirsk researchers are developing and testing immobilized eubiotics. In this medication, cells of useful bacteria are placed on porous microcarrier SUMS-1 – aluminium oxide powder, the size of microparticles varying from 40 to 100 mkm, the surface of microparticles being covered by carbon (which is used in medicine as enterosorbent). Adsorption occurs on the carrier owing to both physical and chemical mechanisms. Proteins of the cellular wall of bacteria form chelates with the SUMS-1 surface, where magnesium serves as a complexing agent (chelation). In this case, active groups of bacteria's proteins and lipoproteids turn out to be protected from the stomach's aggressive acid medium. In the meantime, unprotected bifido- and lactobacteria lose more than 90 percent of their activity in the stomach, the immobilized ones go lossless through the stomach.
Chelates are known for their stability being dependent on the medium. As the stomach has acid medium, bacteria remains in it bound with sorbent. When the drug gets into lower parts of thin bowels, the chelate disintegrates due to increased. This is what is needed, because it is particularly in the thin bowels and than in the thick bowels that bifido- and lactobacteria get released from the carrier and start working. The released sorbent surface takes away toxins and metabolic products. SUMS-1 is a very efficient enterosorbent: it does not sorb small molecules – acids, carbohydrates, trace elements and it does not sorb large mass proteins either – transport proteins and enzymes. That is why the water-salt balance is not broken and bowel' enzymatic activity does not decrease. Along with that, SUMS-1 actively binds proteins of medium mass, where toxins and products of uncomplete metabolism belong to. They are brought out of the organism together with the sorbent.
The Novosibirsk researchers have created complex eubiotic based on the SUMS-1sorbent, which includes consortium of several species of the most active cultures of bifido- and lactobacteria. These bacteria suppress reproduction of pathogenic, saprogenous and gas-producing microflora, they participate in peptic processes and synthesis of vitamins, in metabolism of trace elements and biologically active substances. On top of that, bifido- and lactobacteria act as immunostimulants.
New drugs underwent investigation at all levels. Testing them on laboratory animals, the researchers have made sure that they are non-toxic, do not cause side effects and at the same time destroy harmful intestinal flora and increase vital capacity of the organism. While clinical trials of the complex immobilized eubiotic are being prepared, the Novosibirsk State Medical Academy (based on the clinic) has already carried out clinical trials of its analogue called "Ecoflor", which belongs to the category of bioactive nutritional supplements. 70 patients who were taking "Ecoflor" within two weeks have improved digestion and general habitus, and the gut organisms have become normal. The complex eubiotic production is still limited to pilot batches, and its analogue "Ecoflor" is already produced as a bioactive nutritional supplement.
And finally, it should be pointed out where new eubiotic drugs will be applied. They will be used not only for dysbacteriosis but also for toxin poisoning, enteric infection, pancreatitis, gastritis, ulcer and other chronic ailments, allergy, radiolesion and even tuberculosis and oncology treatment.
All latest news from the category: Life Sciences and Chemistry
Articles and reports from the Life Sciences and chemistry area deal with applied and basic research into modern biology, chemistry and human medicine.
Valuable information can be found on a range of life sciences fields including bacteriology, biochemistry, bionics, bioinformatics, biophysics, biotechnology, genetics, geobotany, human biology, marine biology, microbiology, molecular biology, cellular biology, zoology, bioinorganic chemistry, microchemistry and environmental chemistry.
Back to home
Newest articles
Creating good friction: Pitt engineers aim to make floors less slippery
Swanson School collaborators Kurt Beschorner and Tevis Jacobs will use a NIOSH award to measure floor-surface topography and create a predictive model of friction. Friction is the resistance to motion…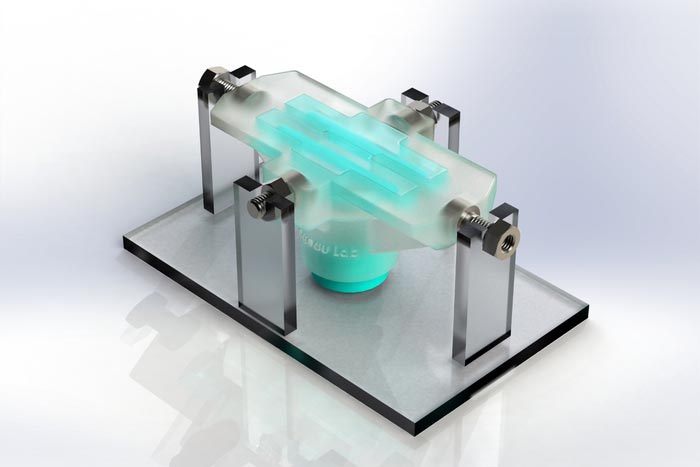 Synthetic tissue can repair hearts, muscles, and vocal cords
Scientists from McGill University develop new biomaterial for wound repair. Combining knowledge of chemistry, physics, biology, and engineering, scientists from McGill University develop a biomaterial tough enough to repair the…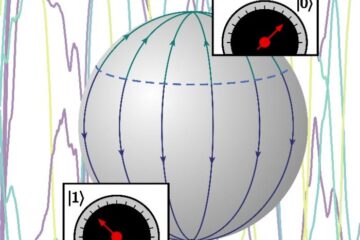 Constraining quantum measurement
The quantum world and our everyday world are very different places. In a publication that appeared as the "Editor's Suggestion" in Physical Review A this week, UvA physicists Jasper van…