Stolen gene allows insect virus to enter cells
A gene enabling an insect virus to enter new cells was likely stolen from a host cell and adapted for the virus's use, researchers at Boyce Thompson Institute (BTI) at Cornell University report.

Virologists have long thought of baculoviruses, a group of viruses that can liquefy their insect hosts in a matter of days but don't induce so much as a sneeze in mammals, as potential pesticides. But the viruses would require tweaking to be effective since they kill insects more slowly than chemical insecticides. Studying baculoviruses also yields insights into general viral behavior. The current study examined how baculoviruses took the evolutionary leap needed to become the nasty bugs they are today.
In the study, reported in the July 1 issue of the Journal of Virology, BTI researchers Gary Blissard and Oliver Lung investigated whether a fruit fly gene, called an f gene, had originally moved from an insect to a virus or the other way around. (Retroviruses, such as HIV, insert their own genes into their hosts' DNA in order to replicate, and remnants of these invaders can be passed to descendants.) In viruses, an f gene codes for a fusion (F) protein, which enables the virus to penetrate the host cell's membrane and infect it. Scientists had shown that some other viral genes were probably copied from host cells, but the origin of so-called fusion proteins, like F, has remained a mystery.
"The gigantic step was when the Drosophila melanogaster [fruit fly] genome was published," Blissard says. "The first thing was to ask whether the gene was turned on or not, to validate whether it's a bona fide gene."
Blissard and Lung found messenger RNA (mRNA) copies of the gene in fruit fly cells, as well as F proteins–both products unlikely to arise if f were a piece of "junk DNA" left over from a long-departed retrovirus. The researchers then looked for evidence that the fruit fly regulates the f gene, switching it on and off as needed. Indeed, they found that the f gene stays quiet until the third and final stage of a maggot's development, then begins to produce F proteins, which persist into adulthood. "f seems to be developmentally regulated, like a lot of Drosophila genes," says Blissard. Exactly what role the F protein plays in fruit flies remains to be answered.
At some point, perhaps after retroviruses had sprinkled host genomes with multiple copies of the f gene, a baculovirus picked it up through recombination. Unlike retroviruses, baculoviruses don't insert their genes into their hosts' genomes. They do steal genes, however, by mixing host DNA with their own. "The way they generate diversity in their genome is by recombination," Blissard says.
No matter how the original f gene moved from the fruit fly into viruses, it had to change a lot to win its current starring role in infectivity, Blissard says. He and Lung found that while viral F proteins naturally migrate to the surface of a host cell, F proteins native to the cell appear to stay on the inside. "Membrane fusion goes on all over the place inside the cell," Blissard says. "But fusion in cells is regulated by fairly large complexes of proteins. Viruses can accomplish membrane fusion with a one-protein machine." The F in fruit flies may not even be a fusion protein.
If the F protein is so important, how did baculoviruses get along without it? These viruses actually generate two types of infectious particles, Blissard explains: one type specialized to infect gut cells, and another that spreads infection in other parts of the insect. The latter type uses F to enter cells. An ancestor of today's baculoviruses "might have just existed as a diarrheal-type virus, reproducing itself at a low level in the gut, letting the host survive," Blissard hypothesizes. "Picking up the f gene may have caused a radical change in the pathology of this virus, because a virus that co-exists nicely with its host will function a lot differently than one that's trying to use all the tissues of the animal." In other words, it might have been a host's own gene that turned baculoviruses into the lean, mean killing machines they are today.
The study was funded by the National Institutes of Health and the Boyce Thompson Institute for Plant Research.
Media Contact
Shawna Williams
EurekAlert!
All latest news from the category: Life Sciences and Chemistry
Articles and reports from the Life Sciences and chemistry area deal with applied and basic research into modern biology, chemistry and human medicine.
Valuable information can be found on a range of life sciences fields including bacteriology, biochemistry, bionics, bioinformatics, biophysics, biotechnology, genetics, geobotany, human biology, marine biology, microbiology, molecular biology, cellular biology, zoology, bioinorganic chemistry, microchemistry and environmental chemistry.
Back to home
Newest articles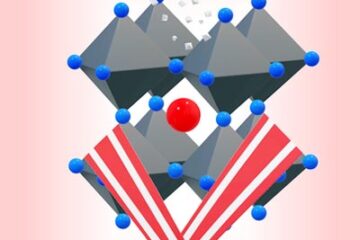 Perovskite solar cells soar to new heights
Metal halide perovskites have been under intense investigation over the last decade, due to the remarkable rise in their performance in optoelectronic devices such as solar cells or light-emitting diodes….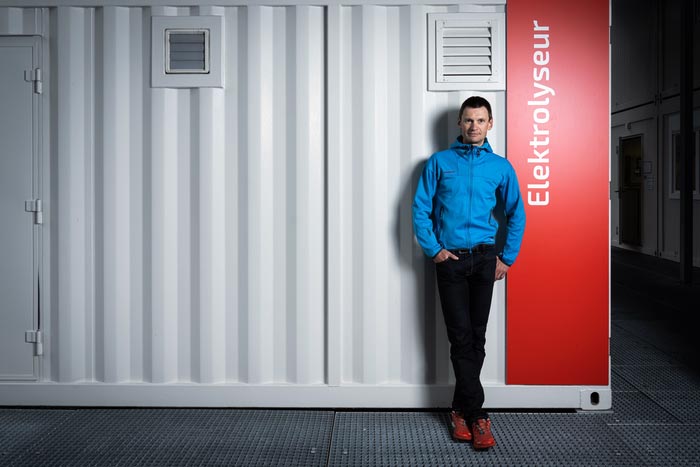 Blue hydrogen can help protect the climate
An international group of researchers led by the Paul Scherrer Institute and the Heriot-Watt University has carried out in-depth analyses of the climate impact of blue hydrogen. This is produced…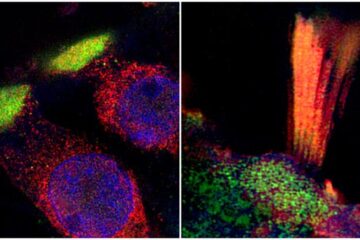 Genes associated with hearing loss visualised in new study
Researchers from Uppsala University have been able to document and visualise hearing loss-associated genes in the human inner ear, in a unique collaboration study between otosurgeons and geneticists. The findings…