NYU's Center for Comparative Functional Genomics helps to unravel the function of microRNAS
MicroRNAs are a recently discovered large class of small, non-coding genes. Each animal genome contains hundreds of these genes, which have been shown to regulate the expression of protein coding genes by binding to partially complementary sites in messenger RNAs. However, little is known about the biological function of these tiny genes, which are encoded in a string of 21 to 24 DNA bases.

In a series of four high-profile papers in Nature, Nature Genetics, Developmental Biology, and PloS Computational Biology published over the past 15 months, researchers at New York University's Center for Comparative Functional Genomics have shed light on the function and evolution of microRNA across a wide set of genomes. Their newest findings appear in the inaugural issue of Public Library of Science's journal, PloS Computational Biology.
This study, headed by NYU Assistant Biology Professor Nikolaus Rajewsky, included researchers Dominic Grün, Yi-Lu Wang, and David Langenberger, and Research Assistant Professor Kristin Gunsalus, all at NYU's Center for Comparative Functional Genomics. By comparing seven recently sequenced fly species, they found that thousands of genes in the genome of a laboratory model organism–the fruit fly–are likely to be regulated by microRNAs.
The researchers could also predict a specific biological function for 70 percent of all of these microRNAs. The predictions in the study are publicly available at pictar.bio.nyu.edu/. The paper also shows that microRNAs that are conserved between flies and mammals are likely to target the same proportion of genes in each species, although the number of conserved regulatory relationships is relatively small.
These findings hint at a significantly larger role for microRNAs during evolution. Evolutionary changes in which genes are targeted by certain microRNAs could thus help to explain differences between species, implicating that microRNAs could be part of genes that drive organismal diversity. In particular, one microRNA was shown to have many more targets in flies than in mammals, and this microRNA was predicted to contribute to the regulation of fly oogenesis, a process that is highly different between flies and mammals.
The paper may be obtained at compbiol.plosjournals.org/
In carrying out the study, the Rajewsky group developed "PicTar," a new algorithm for the identification of microRNA target sites in the genome (published in Nature Genetics, spring 2005). The PicTar algorithm was based on a paper by Rajewsky, who also holds an affiliated appointment at NYU's Courant Institute of Mathematical Sciences, and his collaborator Nicholas Socci published in Developmental Biology in 2004, where they discovered key components of microRNA–target site recognition. When applying PicTar to seven vertebrate genomes, their Nature Genetics study found that each microRNA regulates, on average, 200 different human transcripts and that multiple microRNAs can coordinate their activities to regulate a specific target genes. Altogether, they showed that 20 to 30 percent of all vertebrate genes are likely to be regulated by microRNAS. The paper contains detailed genome-wide target predictions for all human microRNAs as well as tissue-specific predictions. Several predictions were validated experimentally by Rajewsky's collaborators at Rockefeller University. The findings demonstrate an unforeseen, staggering complexity of gene regulation executed by microRNAs on a genome-wide level.
Finally, collaborating with researchers at Rockefeller University, Lund University (Sweden), and Oxford University, Rajewsky recently helped to unravel the function of a microRNA gene that was shown to regulate the secretion of insulin in the pancreas. The findings, which for the first time defined a physiological function for a mammalian microRNA gene, were published last fall in Nature. In the study, predicted gene targets for miR-375 were verified experimentally, thereby making an important contribution for understanding miR-375 function in regulating insulin secretion, and potentially opening the door for new ways to treat diabetes.
All latest news from the category: Life Sciences and Chemistry
Articles and reports from the Life Sciences and chemistry area deal with applied and basic research into modern biology, chemistry and human medicine.
Valuable information can be found on a range of life sciences fields including bacteriology, biochemistry, bionics, bioinformatics, biophysics, biotechnology, genetics, geobotany, human biology, marine biology, microbiology, molecular biology, cellular biology, zoology, bioinorganic chemistry, microchemistry and environmental chemistry.
Back to home
Newest articles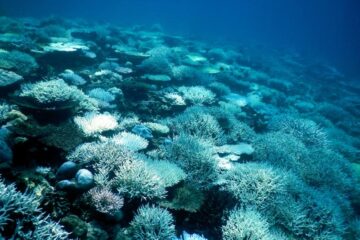 Young Corals Provide Insight into Recovery from Coral Bleaching
The number of young corals can reveal how reefs are recovering from coral bleaching. A new study from the University of Bremen, which was recently published in "PLOS ONE" journal,…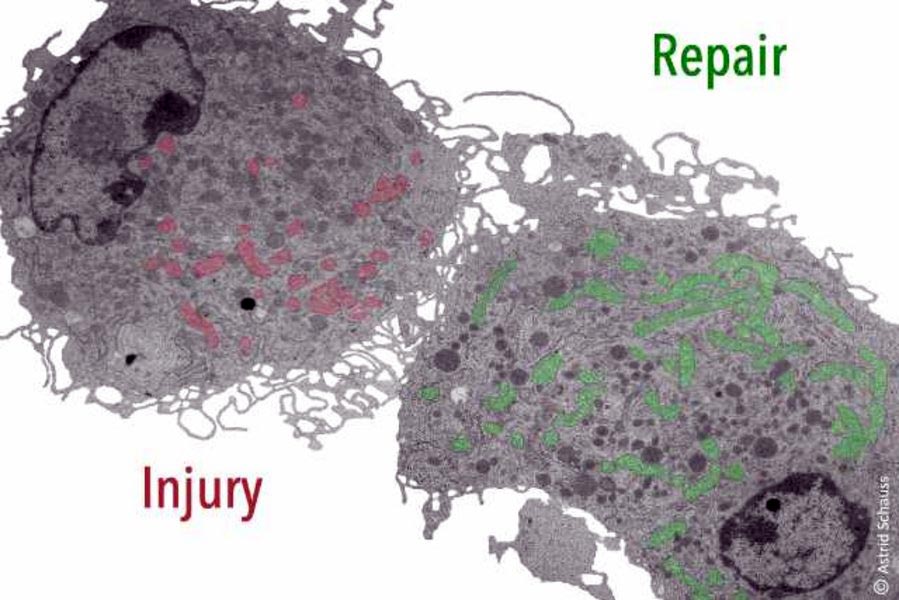 Defense or repair: How immune cells are controlled during wound healing
For the first time, scientists show a causal link between tissue repair, mitochondrial metabolism, and the activation and function of macrophages (scavenger cells) / Publication in 'Cell Metabolism'. A Cologne-based…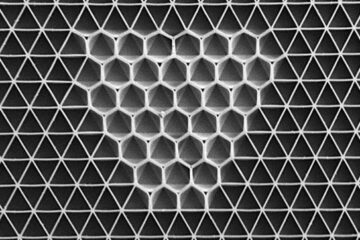 Transforming material topology with a drop of liquid
Liquid acts across multiple scales to reorganize connectivity in networks of artificial microscopic cells. The Science Networks of cells in nature have inspired researchers to develop their own materials made…