Enzyme's newly discovered role may make it target for arthritis treatment
Scientists have found a new role for a previously identified enzyme that may make it a target for anti-inflammatory treatments.

The finding by researchers at Washington University School of Medicine in St. Louis shows that an enzyme known as cathepsin G regulates the ability of immune cells known as neutrophils to secrete chemicals that attract other immune cells and start the local inflammatory process. Over time, the excessive accumulation of immune cells can lead to tissue and cartilage damage in joints, causing pain and limiting mobility.
"Cathepsin G affects a very early step in this kind of immune response, so inhibiting it has attractive potential for developers of therapeutics," says senior author Christine T.N. Pham, M.D., assistant professor of medicine and a rheumatologist at Barnes-Jewish Hospital.
The study appears in the June 2005 issue of Immunity.
Cathepsin G, which is made by the neutrophils it regulates, is also an attractive target because it belongs to a class of enzymes known as proteases. One principal type of treatment for HIV, the virus that causes AIDS, inhibits proteases, so scientists who try to block cathepsin G's role in inflammation will already have an extensive body of research results to refer to.
Pham's lab uses mouse models of arthritis to study the contributions of proteases and other factors to inflammation and arthritis. One such model involves injecting mice with collagen from calf joints.
"The mice make antibodies to that protein because it's somewhat foreign, but the antibodies have enough cross-reactivity that they will bind to the mouse's own cartilage and collagen and initiate an inflammation," Pham explains. "This leads to a condition similar to rheumatoid arthritis in the mice."
Three years ago, Pham's lab published results showing that mice deficient in cathepsin G and other closely related proteases failed to develop arthritis after the injections. This led them to look for the mechanisms by which these proteases regulate inflammation.
Observations made by Pham's lab and other groups had linked the earliest stages of inflammation in the animal models to neutrophils, which are a kind of immune system firestarter. They arrive first at sites of injury, infection or irritation and secrete chemicals that bring in secondary waves of other immune attack cells.
"The contributions of the neutrophil weren't always appreciated by scientists," Pham notes. "When patients come to their doctors with arthritis symptoms, the inflammation typically is so well-established that neutrophils are no longer the predominant cell type."
Animal models of inflammation let scientists watch all stages of the inflammatory process and allowed them to see how important neutrophils are to the early stages of that process.
In the new study, Pham and her colleagues showed that cathepsin G is secreted by neutrophils, binds to the cells' surface membranes, and affects the rearrangement of integrins, an important group of adhesion compounds on the surface of neutrophils.
"The way these integrins rearrange and cluster on the cell surface can send a signal back into the cell that modifies the cell's behavior, allowing it to do things like secrete inflammatory factors," Pham explains. "The proteases' ability to affect integrin rearrangement is dependent on their catalytic activity, and that's an ability that can be taken away from them."
Pham suspects this class of proteases may also be making significant contributions to other autoimmune and inflammatory conditions besides arthritis. She plans further studies to investigate this possibility. Her lab is also working to determine what molecules cathepsin G is sticking to and interacting with on the surfaces of neutrophils and other cells.
Media Contact
Michael C. Purdy
EurekAlert!
All latest news from the category: Life Sciences and Chemistry
Articles and reports from the Life Sciences and chemistry area deal with applied and basic research into modern biology, chemistry and human medicine.
Valuable information can be found on a range of life sciences fields including bacteriology, biochemistry, bionics, bioinformatics, biophysics, biotechnology, genetics, geobotany, human biology, marine biology, microbiology, molecular biology, cellular biology, zoology, bioinorganic chemistry, microchemistry and environmental chemistry.
Back to home
Newest articles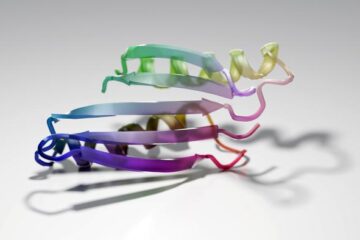 Deep learning dreams up new protein structures
A neural network trained exclusively to predict protein shapes can also generate new ones. Just as convincing images of cats can be created using artificial intelligence, new proteins can now…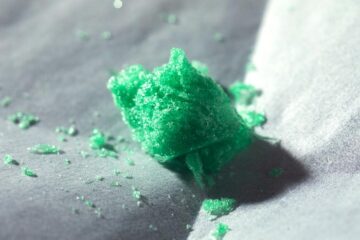 How to freeze-dry a potential COVID-19 vaccine
In Science Advances, scientists report successfully freeze-drying specialized liposomes that could be developed for use in future vaccines. Things that are freeze-dried: Astronaut food. Emergency rations. And, just maybe, some…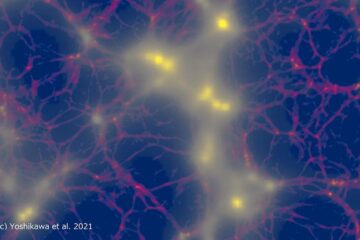 Record-breaking simulations of large-scale structure formation in the universe
Researchers led by the University of Tsukuba present computer simulations that capture the complex dynamics of elusive neutrinos left over from the Big Bang. Current simulations of cosmic structure formation…